Report: Tortorella to be named U.S. coach for 2016 World Cup of Hockey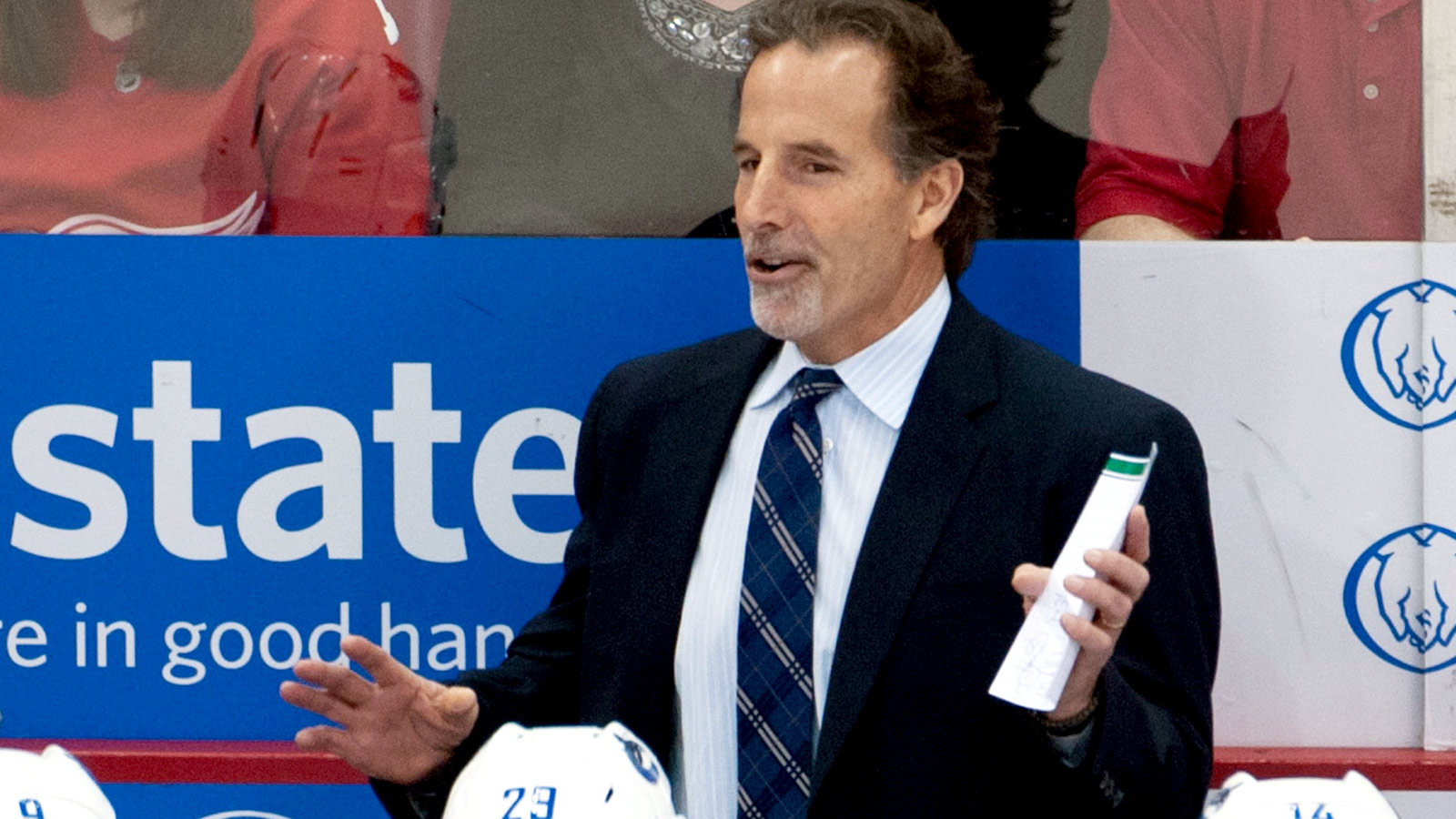 John Tortorella will be behind the bench when Team USA competes in the 2016 World Cup of Hockey, according to a report by TSN on Monday.
The testy Tortorella is the winningest American-born coach in NHL history, with 446 victories and a Stanley Cup title with the 2004 Tampa Bay Lightning (2001-08) on his impressive resume. The 57-year-old also gave the New York tabloids plenty of fodder when he coached the Rangers (2009-13) before seeing a disastrous and short-lived one-year run with the Vancouver Canucks end in 2014.
Team USA general manager Dean Lombardi, who holds the same position with the Los Angeles Kings, was joined by Calgary Flames president Brian Burke and Philadelphia Flyers president Paul Holmgren in making the decision, according to USA Hockey.
Tortorella, who is no stranger to USA Hockey, got the nod over Columbus Blue Jackets coach Todd Richards and Nashville Predators' head man Peter Laviolette. Tortorella has served as head coach at the 2008 World Championship and an assistant coach at the 2010 Winter Olympics in Vancouver.
The Americans will compete in Group A along with Canada, Czech Republic and Team Europe in the eight-team tournament, which is being held for the first time since 2004. The 2016 World Cup of Hockey will be played in Toronto on Sept. 17-Oct. 1.
(h/t TSN)