Edmonton Oilers to Sign Eric Gryba to One-Year Deal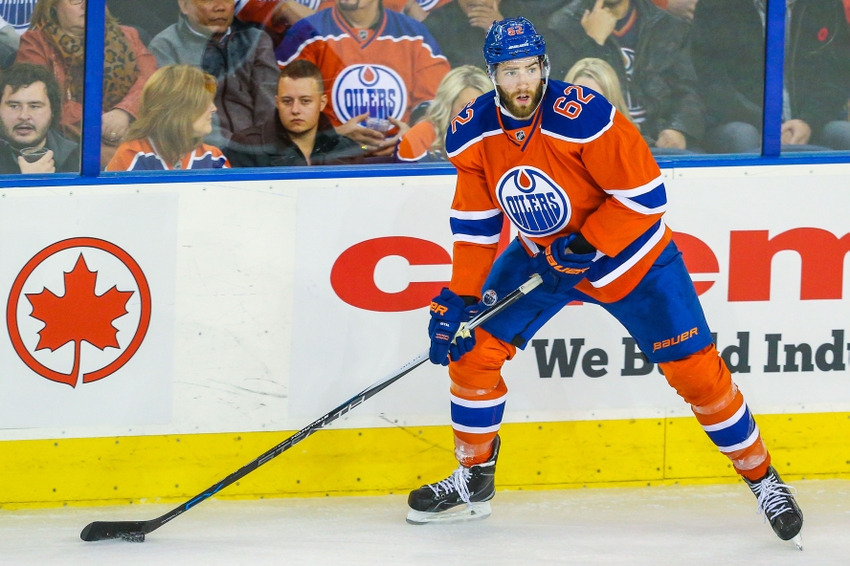 The Edmonton Oilers are close to signing defenseman Eric Gryba, TSN's Bob McKenzie reported Tuesday. He will likely get a one-year, two-way deal with the Oilers.
Gryba attended camp on a professional tryout; however, the Kris Russell signing put him in a tight spot. The Oilers gave Gryba permission to explore other options, and per reports, he had interest from two other teams.
The 28-year-old was decent in 53 games with the Oilers last season, posting 132 hits, 78 blocks and a 0.4 Relative Corsi. He was also an even-0 when it came to plus-minus, and proved to be strong defensively.
Gryba possesses great size and strength, coming in at 6-foot-4, 228 pounds. He's a stable defenseman to have on the bottom-pairing or even as the extra defenseman. A right-hand shot with physicality and aggression, he fills out the defensive corps nicely.
If Gryba is remaining on the roster, Edmonton will likely send Matt Benning down to the Bakersfield Condors. While he did have a strong training camp, Benning would benefit from more time in the AHL. This would also mean that Gryba will compete with Mark Fayne to stay up in the NHL.
The deadline for opening night rosters is at 5 p.m. Tuesday, and the Oilers open the season Wednesday against Calgary.
Overall, this move adds stability, as well as security to the Oilers backend. Also, it gives them more options than just having Mark Fayne. Not to mention, if Gryba doesn't work out, the Oilers can always send him to Bakersfield. Again, it's all low-risk.
This article originally appeared on