Canadiens vs. Maple Leafs live stream: Watch online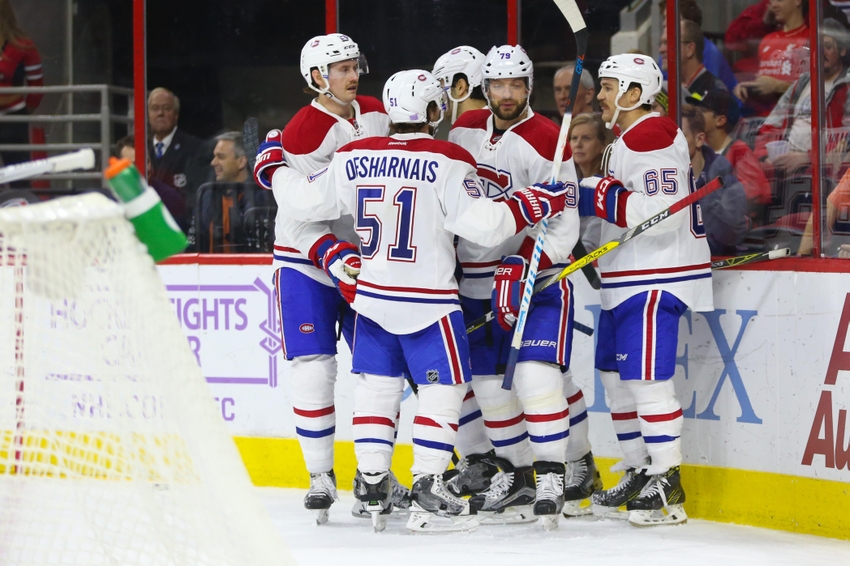 The Montreal Canadiens and Toronto Maple Leafs renew hostilities in just their second meeting of the season. Here's how to watch online.
There aren't many rivalries that can top the Montreal Canadiens and Toronto Maple Leafs. It's the oldest rivalry in the league, and are the two winningest franchises. And while the Bell Centre has one of the best atmospheres in sports, it's even better when the Leafs come to town.
For Montreal, this is the second game of a back-to-back. They lost to the Carolina Hurricanes, but that was to be expected when Al Montoya got the call to start. Few will forget when the Columbus Blue Jackets scored 10 goals past him. He's not as bad as that game would suggest, but he's certainly no Carey Price.
After playing in Carolina last night, the Canadiens have to travel back home. That doesn't give them a lot of time to prepare, but the home fans should give them an advantage. So does having the best goalie in the league. But just when it looked like Carey Price would never lose another game, he lost his last start against the Florida Panthers. That was a home game too, so that should give the Leafs a glimmer of hope.
The last time these two teams met, Toronto lost 2-1 despite holding a 38-37 advantage in shots. They may be a young team, but they have three rookies with a legitimate shot at winning the Calder. That being said, it's hard to win consistently with such a young nucleus. But the Leafs have now won three of their last four, and the way they're dominating their opponents gives fans reassurance that the future is bright.
This game is the first part of a doubleheader on Hockey Night in Canada. In the States, NHL Network will be carrying this game, but the best way to watch it online is NHL.TV. Even though it's expensive, this game is sure to be must-see TV.
Date: Saturday, November 19
Start time: 7 p.m. ET
Location: Montreal, Canada
Stadium: Bell Centre
TV Info: CBC, NHL Network
Live Stream: NHL.TV
With the way these teams are playing, it's too early to call this game, but we're almost certain to see something special.
This article originally appeared on