Blues reportedly sticking with Hitchcock barring 'dramatic' turn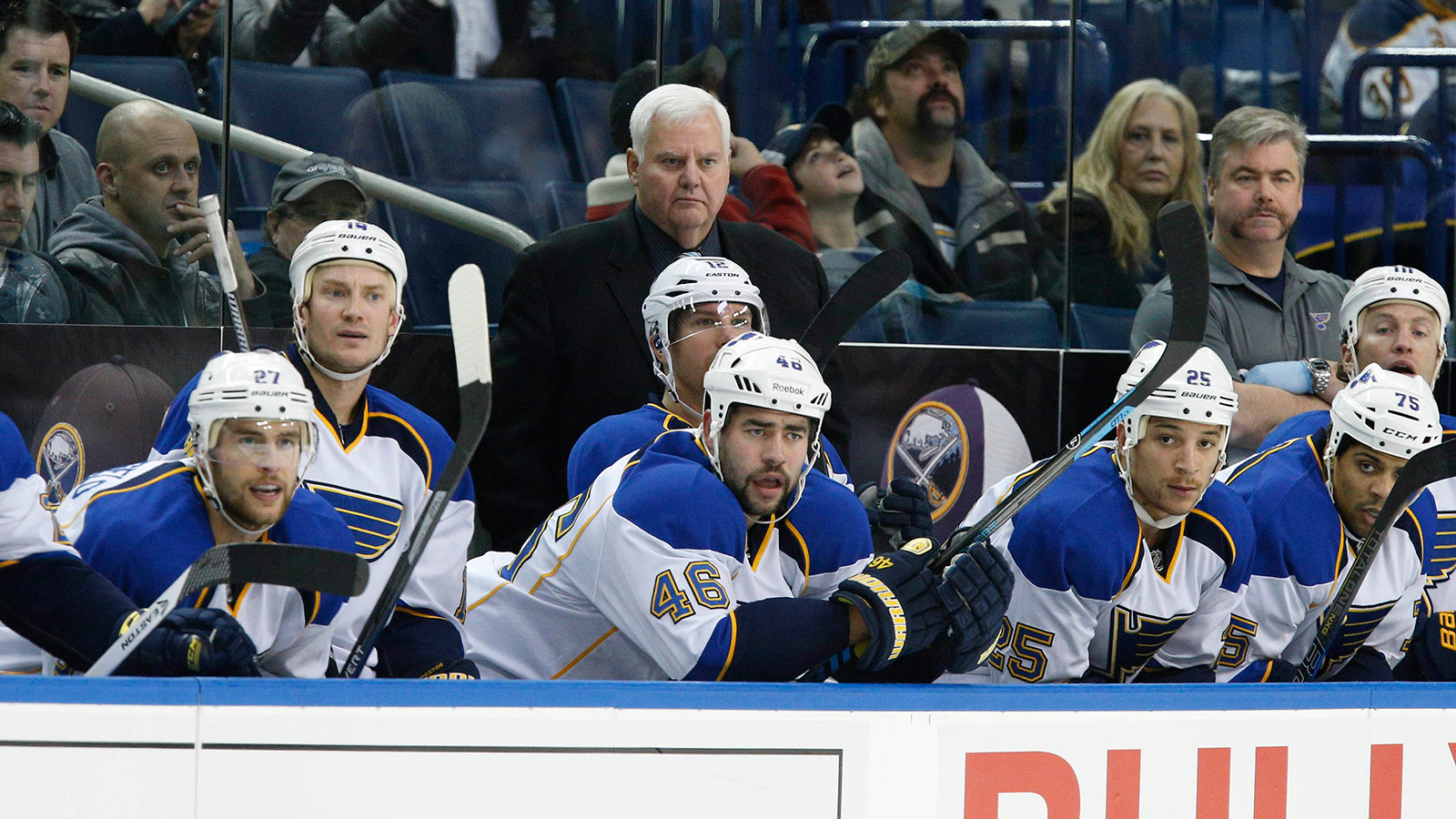 The uncertainty around the Blues' coaching situation appears to be coming to an end, as Elliotte Friedman of SportsNet reported over the holiday weekend that the team will be sticking with coach Ken Hitchcock "barring anything dramatic" in the coming days.
It's been a poorly kept secret that that Blues have pursued other options after another disappointing first-round playoff ouster following a strong regular season. St. Louis has made the playoffs every year under Hitchcock but has won just one playoff series in those four seasons.
Blues GM Doug Armstrong and Hitchcock have both been diplomatic but noncommittal in their comments so far this offseason. The team expressed interest in Mike Babcock (as did several other teams) before Babcock opted to go to Toronto, but with him out of the picture, there would seem to be few, if any, preferable alternatives to the 63-year-old Hitchcock, so the trend over the past few days has been toward a return.
What exactly would qualify as "dramatic" is unknown; Friedman might simply be referring to a change of heart by one of the two parties, or possibly another coach (such as the Bruins' Claude Julien) coming available via firing. But in the absence of any unexpected developments, at least, expect the Blues and Hitchcock to soon come to terms on a contract, most likely a one-year deal that's contingent on the team finally achieving some meaningful playoff success.
Photo credit: Kevin Hoffman-USA TODAY Sports