Russell Westbrook and Kevin Durant have the most bizarre new 'handshake'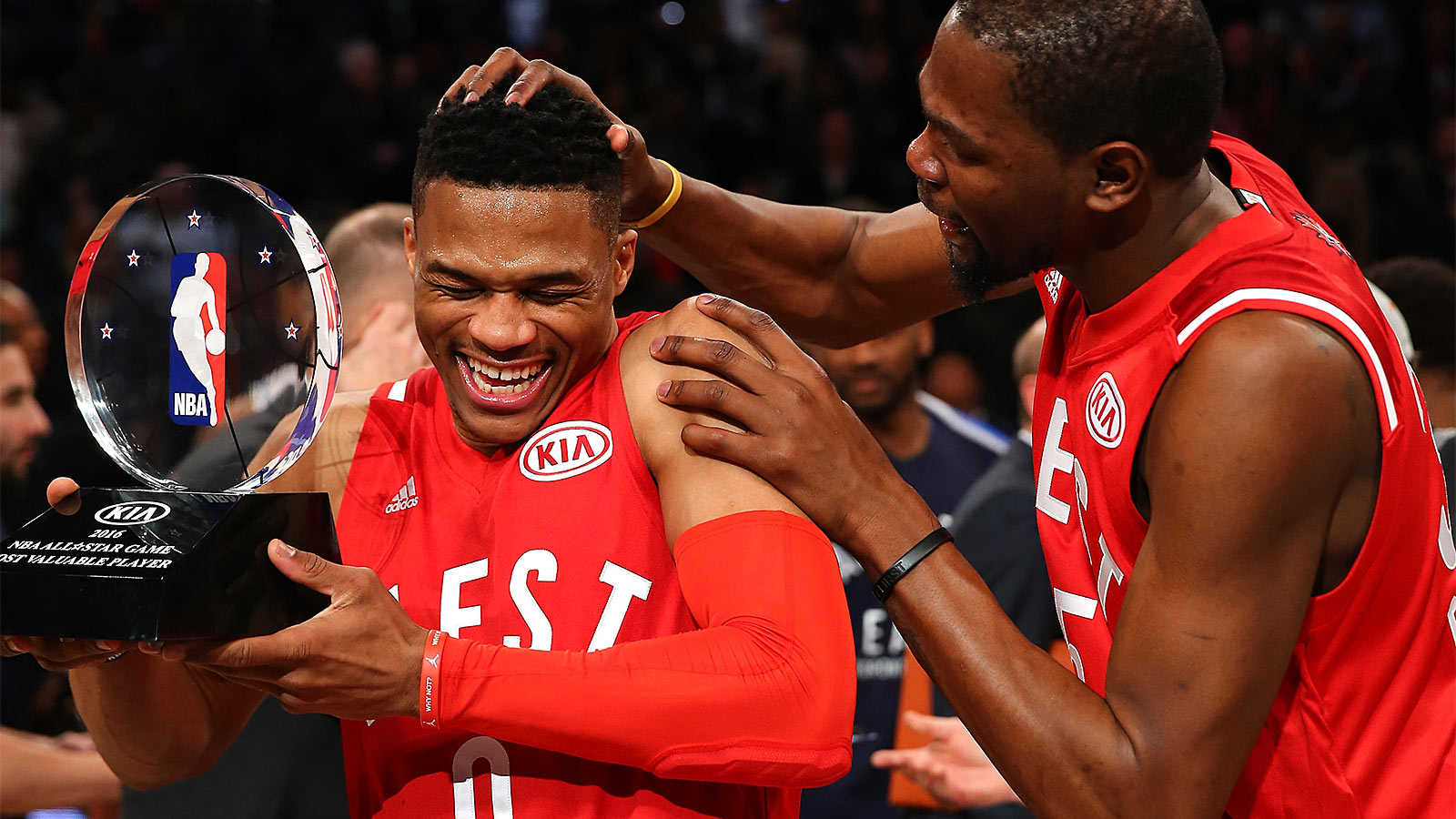 When Russell Westbrook was introduced at the NBA All-Star Game on Sunday, he walked out and did this:
Now, I'm not really sure what that is, but it doesn't matter because just look at the pure joy on Westbrook's face. He's having so much fun with his funky dance.
But then at the end of third quarter of the All-Star Game, we learned it wasn't just an odd new thing Westrbook was doing. It was a synchronized "handshake" Westbrook was doing with Oklahoma City Thunder teammate Kevin Durant.
this is hypnotizing pic.twitter.com/Vo5xh6xz2s

— jack (@jackhaveitall) February 15, 2016
Does it truly qualify as a handshake if the guys never touch hands? Could they just be moving their hands all crazy, knowing America will soon be copying their ridiculous routine? Who knows?
When you're Russ and KD, though, you can get away with whatever you want.