Milwaukee Bucks Best and Worst: Nov 12 – 21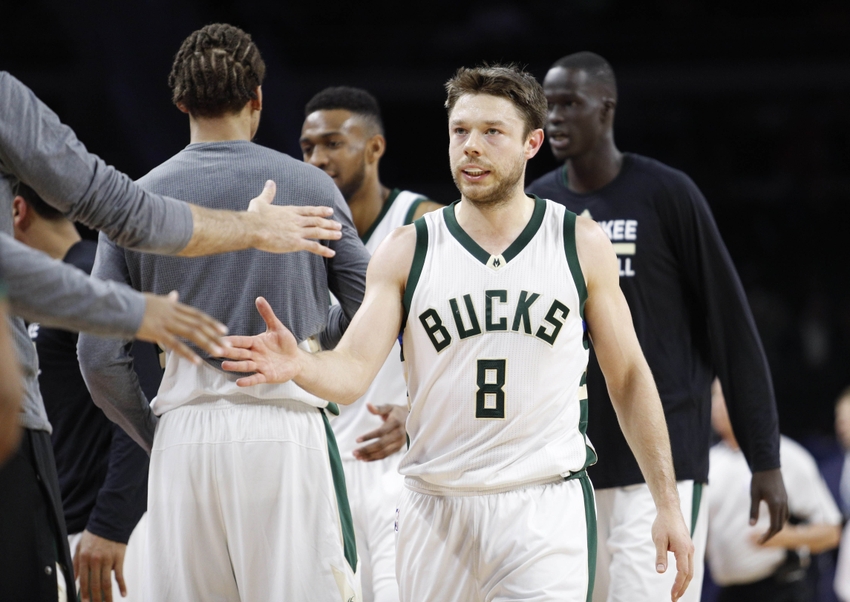 In our second edition of the Milwaukee Bucks' Best and Worst, we look at the improved defense of late and the continually-confusing center position.
Welcome to the Milwaukee Bucks' Best and Worst, a semi-regular column that will look back on some of the most encouraging and discouraging events we've seen in recent games.
We will focus on more overarching trends and statistical positives and negatives than simple game-by-game analysis. The hope here is that by taking a step back, we can avoid short-term overreaction and focus on more encompassing issues.
Since my last column, the Bucks have gone 1-3, with the lone win coming against the Memphis Grizzlies, and losses to the Atlanta Hawks, Miami Heat, and Golden State Warriors following.
As such, it's been somewhat of a negative week for the Bucks fandom, but there were of course many positives to take away.
Without further ado, let's get into it and look at some of the best worst aspects of the Milwaukee Bucks' play over the past week or so.
Best: The Bucks' Defense is (Kind of) Back
It was just two seasons ago that the Bucks finished with the second-best defense in the league thanks to a frenetic trapping scheme predicated on the collective length, athleticism, and versatility that has come to define the roster.
Of course, this did not carry over, as last year, with virtually the same roster, coaching staff, and philosophy, the team slipped to 23rd in terms of defensive rating.
The addition of Matthew Dellavedova this offseason was designed to give a boost, but the Bucks defensive improvement has gone beyond one positional upgrade, as ESPN's Zach Lowe points out.
The Bucks know they have the longest collective wingspan in the league, and they leverage every inch of it. They'll flood the strong side with extra defenders, smothering your first option and daring you to fling a pass across the court to the guy Milwaukee has — temporarily — left wide open. The Bucks wager they can outrun the ball while it's in the air, and appear in that player's grill when he catches it. Meanwhile, the shot clock ticks.
This is the precise line of thinking and strategy that made the Bucks' defense effective in the past, which goes to show last year's struggles weren't so much a schematic problem as much as a mental issue.
The Bucks haven't completely regained their previous form; they currently rank 15th in defensive rating, but the overall trend is a definite step in a positive direction.
Best: The Bucks have the Warriors' Number (and it's not 3-1)
The Bucks matchup against the Golden State Warriors on Saturday night came with some added drama, as Milwaukee was the first team to defeat Stephen Curry and company last season, ending their 24-0 start to the season.
With the addition of Kevin Durant, the Warriors looked to be even more formidable, and the added pressure of last year's result coupled with a disappointing showing against the Heat a game prior, looked to have the Bucks in trouble.
Of course, as you may know, Milwaukee continued its strangely effective play against the Dubs, falling by a surprisingly close score of 124-121.
As usual, Giannis Antetokounmpo starred, stuffing the box score to the tune of 30 points and six assists, proving once again that the big stage or high-powered matchup does not frighten him one bit.
The Bucks also displayed resolve in coming back from an 11 point deficit at the start of the fourth quarter, a position where previous teams may have folded.
This result obviously goes down as a loss all the same, but the game as a whole was an encouraging way to rebound from a severely lacking effort in contests previous.
Worst: So Many Centers, So Few Solutions
Last week, I covered the "disappearance" of Miles Plumlee and his subsequent benching in favor of John Henson. Given that both of the above centers had not been playing well, it seemed that the Bucks' center position just could not get more convoluted.
And yet here we are again this week.
Plumlee has improved slightly, particularly in the Warriors game in which he went for nine points and five rebounds in just over 14 minutes of action, but he still looks to be a net negative. John Henson hasn't been much better, posting a sub-100 offensive rating and a block rate of just 4.2 percent (9.7 last season).
One would assume that this lack of production would lead to an increase in minutes for Greg Monroe, but curiously, the opposite has happened. Since the Bucks' last win over the Memphis Grizzlies, Monroe has played only seven minutes in a loss against the Atlanta Hawks, been a healthy scratch in a loss to the Miami Heat, and gotten in for two minutes versus the Warriors.
Conspiracies have abounded – some believe Moose is on the verge of being traded, while others believe a verbal spat with assistant coach Greg Foster is to blame, but either way, the situation is flat-out weird.
The center position is something that absolutely needs to be resolved, and quickly, if the Bucks hope to compete this year.
After a career-high 22 point performance in the Bucks' first win of the season, sophomore shooting guard Rashad Vaughn seemed to have turned a corner.
By no means was he a consistently-contributing rotation player, but by virtually every metric available Vaughn had improved across the board.
Even with this advancement, veteran guard Jason Terry began to receive more playing time at Vaughn's expense. The former has averaged 17.9 minutes per game with the Bucks, while the younger guard has played only six minutes per game in the last five contests, including three DND-CD's.
This trend came to a head on Saturday, where it was announced that Vaughn would be assigned to the Westchester Knicks of the NBA Developmental League. As a rookie, Rashad spent only four games in a similar stint with the Canton Charge, so it's likely he's back with the big club soon.
Perhaps there's something at play that we just can't see, or maybe this D-League stint is just a way for Vaughn to get the minutes he wouldn't with the Bucks, but fans can't be happy about the strange distribution of minutes here.
Worst: Foul-Happy Giannis
It's tough to have a legitimate gripe with Giannis at this point in the season – the still-22 year old is carrying the team and should get the lion's share of the credit for any successes the Bucks have had thus far.
Even considering that, he's far from a perfect player, and there are still elements (or lack thereof) of Giannis' game that tend to hold him back. Over the last week, Antetokounmpo's tendency to foul unnecessarily has been highlighted and perhaps has negatively affected his team. This isn't a new problem – Giannis has averaged between 3.3 and 3.7 points per 36 minutes each of his pro seasons, the latter of which has been posted this year. Over Bucks' last six games, Giannis has put up totals of five, five, five, four, four, and five fouls in succession, often early violations that have resulted in his early removal from the game in the first half.
Therefore, it may not be surprising to find out that the Bucks have been outscored by an average of 10.6 points in the second quarters of their last six games. It's a small sample size, but it does point to a definite and fixable weakness in Giannis' game that could lead to more wins for the Bucks.
That's it for this edition, make sure to check back next week as we go over a fresh batch of positives and negatives!
More from Behind the Buck Pass
This article originally appeared on