Kevin Durant throws down two-handed slam in preseason (Video)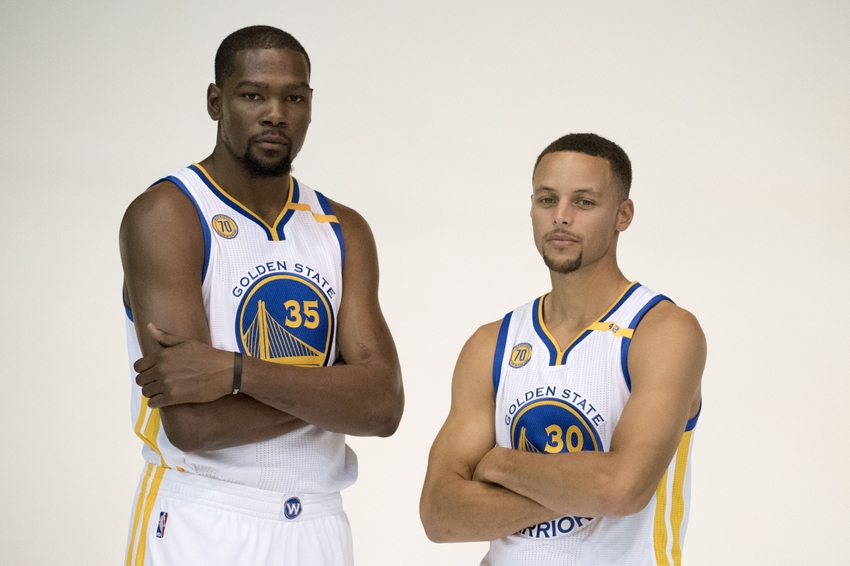 It may be his first ever game in a Golden State Warriors uniform, but Kevin Durant is showing that he's already in mid-season form.
Even though the Golden State Warriors blew a 3-1 lead in the Finals, they still played some of the most aesthetically pleasing basketball you'll ever see. And the addition of Kevin Durant only means that will continue. Whenever the Warriors take to the court, the spotlight of the entire country is on them. But if last season's record-breaking team proved anything, it's that they can handle it. Even if they don't win 74 games, they are a better team than last year.
A lot of people questioned how exactly Kevin Durant would fit in the Warriors' scheme. He likes to take spot-up jumpers and play hero ball while Golden State is a team centered on ball movement. But in Durant's first game in a Warriors' uniform, he already looks like he'll be getting along with his teammates very well:
As expected, Durant heard the boo birds early and often. Every time he touched the ball, the crowd would let it out. And this is in Vancouver, a city that hasn't had an NBA team in over 15 years. The Warriors will be like the Big Three Miami Heat, a concept that – if you'll remember correctly – Durant was against back then. You can be sure people that will remind him of that throughout the season.
As long as KD keeps making these types of plays, he'll be a great fit in Golden State. If they so choose, they could be capable of winning games by 100. But if they blow out the Toronto Raptors in this game, one has to wonder if Drake will still let them run practice at his house.
More from FanSided
This article originally appeared on