Charlotte Hornets Look to Rebound Against the Lowly Dallas Mavericks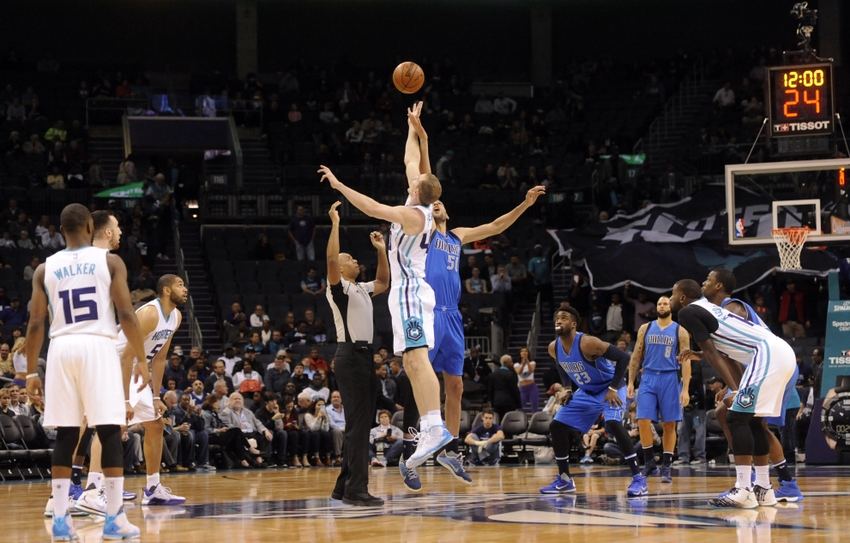 The Charlotte Hornets hit the road for one game to take on the Dallas Mavericks in their second and final meeting of the season.
The Charlotte Hornets (11-9) are set to take on the Dallas Mavericks (4-15) as the two sides meet for the second time in three games. In their previous meeting, the Hornets were able to take the win at home, 97-87. Charlotte is coming off of an overtime loss to the Minnesota Timberwolves as they now look to bounce back.
In their last match, the Mavs were able to defeat the Chicago Bulls at home. Three of their four total wins on the season have come at home as they have a 3-5 record at American Airlines Center. While they have struggled mightily on the road with only a 1-10 record, Dallas has been much better at home which makes this a tougher task for Charlotte.
Even though the Mavericks will be without their star in Dirk Nowitzki, it will still be a tough outing for the Hornets as they go into enemy territory. Luckily for Charlotte, they are 5-3 away from home this season so they've had success winning on the road.
More from Swarm and Sting
Charlotte Hornets @ Dallas Mavericks
8:30 p.m. EST, Monday, December 5th, 2016
American Airlines Center
Broadcast on FOX Sports Southeast
Injury Report:
CHA:
DAL:
Jose Juan Barea (left calf strain) is out
Seth Curry (right knee sprain) is questionable
Dirk Nowitzki (right Achilles strain) is out.
Biggest Story:
Charlotte Hornets vs an Easy Win
This is the same story as the last time these two teams faced off. The Mavs are near the bottom of the league in almost every key category so far this season. They are last in points per game, field goal percentage, second-last in three-point percentage, last in rebounds per game, third-worst in assists per game, and second last in blocks per game. This is an easy win on paper but it will still be a difficult task that Charlotte needs to overcome.
Best Match-up to Watch:
Nicolas Batum vs Harrison Barnes
Same match-up as last time. Michael Kidd-Gilchrist may get the first responsibility of defending Barnes but these two players are key for their respective sides. The Charlotte Hornets need Nic to find some consistency this season as he has had an up and down year. Playing against the Mavs could help Batum find his rhythm.
Harrison is Dallas' leading scorer at 20.4 points per game this season. While the team as a whole hasn't been great, Barnes has and if MKG and company can limit his impact on the game, the Charlotte Hornets will have a better chance at winning the game.
This article originally appeared on