FootSided: Fantasy football kickers league Week 7 update
It was another exciting and highly-entertaining week in the FanSided fantasy football kickers league, so catch up on all of Week 6 and look forward to Week 7 in this update.
Usually, everyone hates fantasy football kickers, but this year at FanSided we're flipping that up and going with a league where kickers can truly be the stars. To ensure no quarterback or running back steals the spotlight, we got rid of them entirely going with just fantasy football kickers as the only players in our league.
For a refresher on the specific rules and roster setup, check out this post from the beginning of the season which also explains who all the players in the league are. The ten teams are divided into two divisions with myself, Zachary Best, Patrick Allen, Mike Dyce, and new owner Tyler Brooke in the East. In the West are Adam Best, Matt Verderame, Matt Blake, Mark Carman, and Josh Hill. The top four teams make the playoffs, and the races are starting to crystalize now that we are six weeks into the season. The top four teams will play a two-week semi-final in weeks 14-15 and a two-week final in weeks 16-17.
At FanSided, we have plenty more "traditional" fantasy football coverage throughout the week (which you can find in the box above). Each week, this fantasy football kickers league is probably the only league where every single kick and every single score matters. Almost every kicker in the NFL is owned  by someone in the league. Each week, it's extremely easy to track since each team just has two starters. The other benefit to the league is that it takes minimal time each week to set your two-man lineup.
We decided to make the league scoring even more exciting at the beginning of the year by penalizing a team three points for a missed XP. The four-point swing when a kicker fails to connect on an extra point can make all the difference between winning and losing on a weekly basis.
Let's take a look at the scoreboard from Week 6 in our fantasy football kickers league to see which of our owners came out on the winning side and they we'll take a look ahead at who is facing off in Week 7,
Week 6 results
Roberto LOLguayo 17, Automatica Gramatica 15
One of our team's is under new management, and this week they had a "The Artist"-type transformation as they shed their Garo Yip-premians name and emerged as Roberto LOLguayo. The new owner is Tyler Brooke who started his makeover by shedding Roberto Aguayo who was the first-round pick of the former regime. the transformation yield instant results as LOLguayo picked up their second win of the season to improve to 2-4 while dropping Josh Hill to the low spot in the league at 1-5. Hill actually won in Week 1, but he's been sliding ever since.
The main contributor to Brooke's debut win was waiver wire acquisition Phil Dawson who knocked in ten fantasy points in a perfect week in Buffalo. He also got a perfect week from Matt Prater who finished with seven fantasy points. On the flip side, Mason Crosby had a good week for Hill, but a missed XP on Sunday Night Football by Nick Novak ultimately proved to be the difference as Automatica Gramatica took the "L" despite a solid score. At least Hill gets Blair Walsh back from his bye this week.
Lutz Triples 20, May the Folk be with you 20
In the highest scoring game of the week, we had a FootSided first. It was the first time this season that a matchup ended in a tie. My team (Zachary Thompson) got a last-minute long-range FG from Wil Lutz to catch up with Matt Blake and pull even in a 20-20 tie. Lutz missed a long FG earlier in the game, but he was able to convert in the Big Easy to beat the Panthers and give me the five fantasy points I needed to catch up to Blake.
Blake continued to be a fantasy-point machine finishing with 20 fantasy points from his dynamic duo of Justin Tucker and Dan Carpenter. Carpenter was perfect on the day but only kicked one FG while converting all six of his XP tries. Tucker also didn't miss finishing with three FG and three XP.
The tie leaves both of our teams 3-2-1 and just a half-game out of first in our respective divisions. While it isn't as satisfying as getting a win, at least neither of us had to take a loss with the second-highest score of the week (always the worst in any fantasy format).
Beckham With the Good Hair 15, The Big Gostkowski 11
This week was also the first time the two Best brothers faced off in our fantasy kickers league and it was Adam Best and his Beckham with the Good Hair team that eked out a close win over  Zachary Best who was another owner who lost due to a costly missed XP. The missed XP came from Zach's first-overall pick Stephen Gostkowski who had six fantasy points on 2/2 FG but only went 3/4 on XP. His other kicker, Jason Myers was perfect on the day, but in a low-scoring battle with the Bears only kicked 2 XP and a FG.
Adam matched his brother's total with the 11 fantasy points he got on Sunday Night Football from the ageless wonder that is Adam Vinatieri. His other kicker, Chandler Catanzaro only had to get positive fantasy points on Monday Night Football which he accomplished by converting all four XP he attempted in the Cardinals 28-3 thrashing of the Jets. Adam moves to 4-2 and tied for first in the West while Zach drops to a tie for last in the East with his 2-4 record.
Team Frank 17, Gano You Gonna Lose 12
After Mark Carman and his still-unexplained-team-name "Team Frank" knocked off Mike Dyce both sit at 3-3 six weeks into the season. Carman was powered mostly by Josh Lambo who had 13 fantasy points on a big Thursday Night Football performance including going 4/4 on FG. Carman decided to stick with Ryan Succop in his second slot who ended up with just four fantasy points although the more well-known Steven Hauschka had the same amount on Carman's bench. It was still enough for Carman to get the win, though, and send Dyce to his second straight loss.
Part of Dyce's slide is definitely due to his namesake's struggle along with the rest of the Panthers. Graham Gano missed an XP in the Panthers loss in New Orland and ended up with just three fantasy points. Josh Brown was able to get nine fantasy points against the Ravens, but it wasn't quite enough for Dyce to avoid dropping to 3-3.
Reach for the Bleach 16, Lin Elliott: Rot in hell 5
It wasn't that long ago that Patrick Allen was the final undefeated team in our fantasy football kickers league. This week, his team put up the lowest point total  by any team any week this season. In fact, in Allen's two losses he had put up the two lowest totals with just six and five fantasy points. He has won the rest of his games, though, so he still is atop the East with a 4-2 record. This week he was let down by Chris Boswell who only had one fantasy points as the Steelers laid an egg in Miami, and he didn't get much help from Cairo Santos either who was 2/3 on XP and 2/3 on FG to end up with just four fantasy points of his own.
The team that cruised to victory over Allen was Matt Verderame's Reach for the Bleach who are tied for first in the West with Adam Best. Dan Bailey did more than enough to win the game on his own ending up with 12 fantasy points on 3/3 FG and 3/3 XP. Verderame also got four fantasy points from Sebastian Janikowski as he picked up the easy win.
Week 7 Schedule
Lutz Triples v. Automatica Gramatica
I (Zachary Thompson) am looking to continue the five-game losing streak of Josh Hill this week, but as we've seen in our league so far this season anything can happen when you're counting on fantasy football kickers. Despite his 1-5 record, Hill only has two fewer fantasy points than I do at 3-2-1. I definitely don't think this will be an easy matchup.
In fact, the ESPN projections give Hill the win since they have Mason Crosby having a big game on Thursday Night Football against the Bears. It'll be interesting to see if Hill goes with Novak who is kicking at altitude Monday Night or if he goes back to Blair Walsh who comes back off his bye to face the Eagles. If Hill does roll with Novak, he'll go head-to-head with my starter Brandon McManus of the Broncos in a Mile High Monday Night Football kickoff. I'm also planning on matching his Thursday Night Kicker Mason Crosby, with my other starter as I turn to Connor Barth in place of Wil Lutz who is kicking outdoors in KC this week.
Gano You Gonna Lose v. May the Folk be with you
The other 3-2-1 team in our fantasy football kickers league is Matt Blake who comes off our 20-20 tie to match up with Mike Dyce. Dyce has dropped two straight and will be playing this week without Graham Gano. While there are a few (scary) options on the waiver wire, my guess is that Dyce will roll with Josh Brown and Mike Nugent especially since Nugent gets a good matchup against the Browns.
On the other side, Blake will likely stick with Tucker and Carpenter avoiding the trainwreck that is the Jets offense which is limiting the upside of his bench option, Nick Folk. ESPN gives Dyce a one point advantage in that scenario, but their projections have been far from 100% accurate.
Reach for the Bleach v. The Big Gotskowski
The other owner navigating a bye week this week is Matt Verderame who won't have Dan Bailey as he takes on Zachary Best this week. Best has two of the highest projections from ESPN and is expected to cruise past Vererame even though he's just 2-4 compared to Reach for the Bleach's 4-2.
Verderame is tied for the lead in the West, but with Bailey on a bye he'll have to go with Matt Bryant and Sebastian Janikowski. Bryant has been exceptional for the surging Falcons this year and is kicking in a dome which should make him a solid replacement. Based on projections, this will be the highest scoring game of the week, but things haven't been breaking Best's way lately. He'll look to turn his luck around and knock off the co-Division leader in the West which would be a big help to this brother. Speaking of Adam…
Beckham With The Good Hair v. Roberto LOLguayo
Was Tyler Brooke's win in his first week at the helm a bit of beginner's luck or was his Aguayo-Dawson switch exactly the spark this team needed? We'll start to find out this week as he faces a brutal matchup against the other West Division co-leader Adam Best. Ironically, Aguayo and Dawson go head-to-head this week while Brooke will also have Matt Prater kicking indoors in Detroit against Washington.
Best will keep rolling with what works since Adam Vinatieri has been straight-cash this season. He's the leading scorer in our league and is averaging a healthy 12 fantasy points per week so fart his season. This week, Vinatieri and the Colts visit Tennessee while Best's other kicker Chandler Catanzaro and the Cardinals host the Seahawks. Best doesn't have a current third kicker on his roster (Kai Forbath doesn't count), so he'd have to hit the waiver wireif he wanted to avoid the potential defensive showdown in the desert.
Lin Elliott: Rot in hell v. Team Frank
The last matchup of the week features Patrick Allen's Jekyll and Hyde team against "Team Frank" led by Mark Carman. Allen's team is either the best or the worst every week, but he has to be a little worried about Chris Boswell of the Steelers now that the Pittsburgh offense will be without Big Ben.  If he wants to make a change, he does have Caleb Sturgis on his bench who he could plug in next to Cairo Santos if he decides to shake things up. In good news for Allen, despite his two low-scoring weeks he is still perched atop the East with his 4-2 record.
On the other side, Carman has lineup decisions to make as well as he decides whether to stick with Succop or go back to Hauschka. I was surprised he stuck with Succop last week, but it ended up not mattering since both kickers had four fantasy points. This week, Succop hosts the Colts while Hauschka is on the road in Arizona. whoever he decides to start will likely be paired with Josh Lambo who has been excellent lately and is in another good matchup indoors in Atlanta.
To see how all these Week 7 matchups play out, make sure to check back next week for our weekly update on FootSided–the only league where Fantasy football kickers are the deciding factor every single week.
This article originally appeared on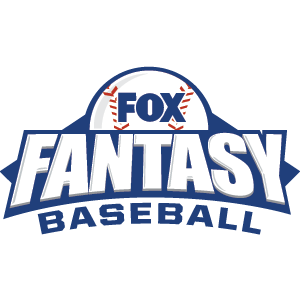 FOX Fantasy Baseball
Join or Create a Free League
Play Now!