Projected receiving yard leaders: Seven receivers will gain at least 1,200
There's a brilliant ad campaign that has been launched focusing on fantasy football.
No, I'm not talking about the genius of pairing Gary Busey and Adrian Peterson. Look it up, and be sure to put your beverages aside during viewing.
No, there's another ad in which a man is working on a huge draft board in his basement. He's convinced that this is the year's perfect board and that his draft will be magical. The man's wife/girlfriend replaces one of the taped-on tags with one that has a full-on sticker back. She then pulls out the leaf blower, and the poor sap watches his perfect board obliterated, save that one sticker placed in the center of the board.
Fantasy owners undoubtedly feel a bit like that gentleman this week given the big blows affecting the wide receiver position. There's uncertainty at the quarterback position in Arizona, and the health of Larry Fitzgerald's knee has many fantasy owners retreating (Randy Moss has surpassed him in current ADP).
In Minnesota, fantasy owners are bracing for the half-season loss of Sidney Rice to hip surgery. As a result, everybody's juggling the upper tier of their rankings.
While you're pondering that, let's lay out the projected leaders in the receiving yardage category. I'll begin with the unstoppable PPR monster in Houston.
1. Andre Johnson, Houston
Do I need to belabor the point? Throw it up and Johnson will go find it. In the past four years, he's averaged 6.6 receptions and 90.2 receiving yards per game. Regardless of the coverage or quarterback under center, Johnson is absolutely dominant.
2009 Receiving Yardage Total: 1,569 yards
2010 Projected Yardage Total: 1,473 yards
2. Randy Moss, New England
With the exception of his trips to "Revis Island," Moss remains one of the most explosive and dominant options in the game. He's posted three consecutive 1,000-yard seasons since being released from football hell (traded from Oakland). Moss has averaged 78.4 receiving yards per game during this period. He's averaged 86.2 yards per game with Tom Brady under center.
2009 Receiving Yardage Total: 1,264 yards
2010 Projected Yardage Total: 1,368 yards
3. Wes Welker, New England
Based on his inclusion in preseason efforts, Welker appears set to resume his role as the ultra-efficient PPR machine in the New England set. In three years with the Patriots, Welker has averaged 80.2 receiving yards per game. The passing attack is ramped up for another push in 2010, with both Brady and Moss eyeing new deals. Welker emerges as a huge winner here, and depending on when your league's draft was held, you may have walked into a bargain.
2009 Receiving Yardage Total: 1,348 yards
2010 Projected Yardage Total: 1,306 yards
4. Reggie Wayne, Indianapolis
Wayne has posted six straight 1,000-yard seasons since his breakout 2004 campaign. He's eclipsed 1,200 receiving yards in three of the past four seasons (four of the six-year run). The machine has been oiled and fine-tuned for another run. So long as No. 16 stands tall in the pocket, the song remains the same.
2009 Receiving Yardage Total: 1,264 yards
2010 Projected Yardage Total: 1,289 yards
5. Roddy White, Atlanta
Fantasy owners are salivating at the thought of the potential fireworks from third-year quarterback Matt Ryan. Obviously, any boost in his performance will portend to bigger output for White and the incomparable Tony Gonzalez. White cracked the starting lineup in his third season with the club and became an immediate fantasy hero with 1,202 receiving yards and six touchdown grabs. He hasn't looked back since teaming up with Ryan, having averaged 79.2 yards per game as the top option for the budding star. The loss of Michael Jenkins blows a hole in the receiving corps, but third-year man Harry Douglas is battling back and vying for an expanded role in his return from injury.
2009 Receiving Yardage Total: 1,153 yards
2010 Projected Yardage Total: 1,254 yards
6. DeSean Jackson, Philadelphia
I remain moderately concerned about the possibility of Jackson being taken out of some games this season because of defensive scheming. He'll be on the field, of course, offering lanes and space for other receivers, but opponents did hold Jackson under 70 receiving yards on six occasions, and he missed one game because of an injury. Still, Jackson logged seven games with at least 90 receiving yards and had nine catches of at least 35 yards. Yardage will come in bunches once again for the third-year speedster out of Cal.
2009 Receiving Yardage Total: 1,167 yards
2010 Projected Yardage Total: 1,215 yards
7. Brandon Marshall, Miami
Marshall takes his baggage, great hands and efficient route-running to Miami. He'll be challenged to work with a less accurate quarterback in Chad Henne (he's improving), but those hands and his athleticism help to erase mistakes. Marshall averaged 80.7 receiving yards per game in his final three years in Denver. The strength of Miami's two-headed running game will afford him space, not that he doesn't fight for the ball anyway.
2009 Receiving Yardage Total: 1,120 yards
2010 Projected Yardage Total: 1,201 yards
8. Anquan Boldin, Baltimore
Boldin takes over as the No. 1 receiver in Baltimore for third-year starter Joe Flacco. He logged five 1,000-yard seasons in his seven-year tenure with the Cardinals, and was pacing to blow past that threshold in his injury-shortened 2004 and 2007 seasons. Flacco has excelled while working the middle of the field to sure-handed veteran Derrick Mason. He'll be positively giddy to have two options willing to work over the middle, and both should benefit from the arrival of Donte Stallworth as a deep threat. Boldin isn't flashy, but he knows how to work himself open.
2009 Receiving Yardage Total: 1,024 yards
2010 Projected Yardage Total: 1,199 yards
9. Calvin Johnson, Detroit
I find myself wondering whether the offensive upgrades in Detroit will allow them to finally become a threat (or at least impact) in the NFC North. Hardcore fantasy owners couldn't care less. They want to know whether Matthew Stafford will be able to stand tall in the pocket and play catch with Johnson. Johnson has averaged 77.2 receiving yards per game in the past two seasons despite playing with myriad leg injuries. Dare I dream? OK, I'll take Johnson's production.
2009 Receiving Yardage Total: 984 yards (1,331 in 2008)
2010 Projected Yardage Total: 1,198 yards
10. Hines Ward, Pittsburgh
Following a downturn in production during an injury-shortened 2007 campaign, Ward has posted back-to-back 1,000-yard seasons (the fifth and sixth of his illustrious career). He's averaged 1,043 receiving yards in the past nine years as the smiling, catch it anywhere go-to receiver in Pittsburgh. Incidentally, that number matches Ward's 2008 output in this category. Ben Roethlisberger's absence certainly casts a shadow on the team's early efforts, but Ward can still sit down in zones and pile up receptions. He shan't be as affected as No. 2 wideout and downfield threat Mike Wallace might be by the absence.
2009 Receiving Yardage Total: 1,167 yards
2010 Projected Yardage Total: 1,192 yards
11. Miles Austin, Dallas
Other than fans of NFC East foes and fantasy owners burned in the waiver wire process, Austin was one of the top heroes of the 2009 season. He registered at least 90 receiving yards or a touchdown in 10 of his final 12 games. Austin posted a catch of at least 20 yards in 11 games last season. He's face more double-coverage and safety help this season, but the arrival of Dez Bryant and the steady hands of Jason Witten should still afford him ample big-play opportunities.
2009 Receiving Yardage Total: 1,320 yards
2010 Projected Yardage Total: 1,184 yards
12. Antonio Gates, TE, San Diego
Gates stands as the top option for Philip Rivers with Vincent Jackson still entrenched in his holdout. Of course, Gates has been the top option there for years, having averaged 75.8 receptions and 972.3 receiving yards per season over the past six campaigns.
2009 Receiving Yardage Total: 1,157 yards
2010 Projected Yardage Total: 1,123 yards
13. Steve Smith, New York Giants
The "other" Steve Smith started to emerge as a PPR option for fantasy owners in 2008. Eli Manning and Smith established an early connection in 2009, and he became a PPR legend, if only for a year. He's sure-handed and a superb route-runner, giving Manning great confidence to put the ball into tight spots. Smith amassed at least 60 receiving yards in 12 different games last season.
2009 Receiving Yardage Total: 1,220 yards
2010 Projected Yardage Total: 1,118 yards
14. Dallas Clark, TE, Indianapolis
Clark posted the biggest year of his career. He's long been a favorite target of Peyton Manning's for his ability to split the seam and work in traffic, but the former Iowa standout finally stayed healthy for a complete campaign and put it all together. Clark carries some risk given the enormity of last year's output (42 more receptions than he posted in 15 games during the 2007 season) and his propensity to absorb blows from linebackers and flying safeties in the open field. Still, it's hard to ignore him given his high target count when on the field. Clark has averaged 63 yards per game in the past two years and obviously benefitted from the departure of longtime star receiver Marvin Harrison.
2009 Receiving Yardage Total: 1,106 yards
2010 Projected Yardage Total: 1,013 yards
15. T.J. Houshmandzadeh, Seattle
Houshmandzadeh isn't a sexy name on draft boards, but he's efficient. Despite the obvious deficiencies in the Seattle offense last season, Houshmandzadeh nearly amassed 1,000 receiving yards on 79 receptions. I'm obviously concerned about the always-crumbling Seattle offensive line, but I have faith in Houshmandzadeh's ability to pile up looks. And frankly, I'm moderately intrigued by this unit. He's averaged 995.5 receiving yards over the past six seasons.
2009 Receiving Yardage Total: 911 yards
2010 Projected Yardage Total: 1,024 yards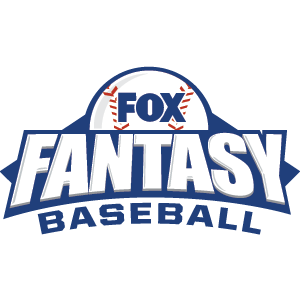 FOX Fantasy Baseball
Join or Create a Free League
Play Now!