Bucs trendy pick to win the NFC South thanks to their revamped receiving corps
BY Jonathan Jones/Sports Illustrated • June 5, 2017
TAMPA, Fla. — The Tampa Bay Buccaneers didn't have any speed at wide receiver last season. General manager Jason Licht and coach Dirk Koetter knew that as early as training camp, and it showed on the field when the Bucs placed dead last in the league in explosive plays with just four passes that went for 40 or more yards last season. To top it off, they were the only team in the NFL to not complete a pass of 50 or more yards.

That's why inking DeSean Jackson on the first day of free agency was the priority for a team that hasn't tasted the postseason in a decade.

"We added some pieces here and there, and not that we're unhappy with the guys we have because we have a lot of good role players, but speed was No. 1," Licht said. "DeSean is one of the fastest guys in the league, one of the best in explosive plays. It's a big piece."

Before the Bucs could sign Jackson—the league's leader in 50-yard-plus receptions since 2008—to a three-year, $33.5 million contract, there was a recruitment process. Jackson, a three-time Pro Bowler, was about to be on his third team in 10 seasons and Jameis Winston wanted to be sure he landed in Tampa. So the third-year quarterback wrangled Jackson's number and texted him nearly every day.

"We needed a big-time playmaker," Winston says.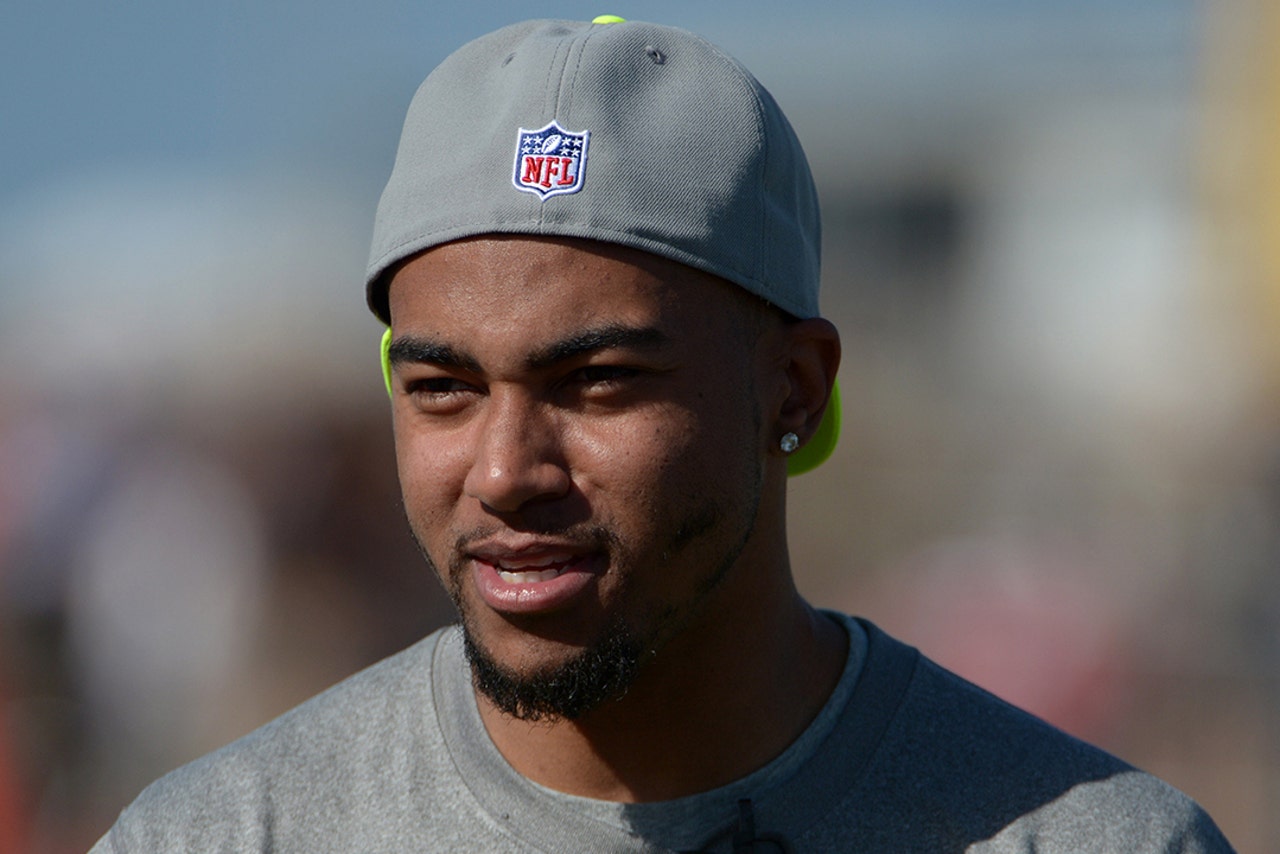 Winston then encouraged his top receiver Mike Evans to get in on the text game. Evans had played against Washington and Jackson twice in three years and considered the speedster a friend. He realized that he had Jackson's number and shot him a text.

"Come holla at us" was the summary of Evans' text to Jackson, who fired back, "How'd you know?" By the time Evans had texted Jackson, he had already made up his mind to be a Buccaneer. The next night, Evans, Jackson and offensive coordinator Todd Monken were eating dinner together, getting to know each other and talking about the things to come.

There's a confluence of factors that make the Buccaneers the trendy pick to win the NFC South in 2017: Jackson's addition, Evans improving each year, Winston emerging in his third year and drafting the No. 1 tight end O.J. Howard.

How will any team cover these Bucs?

"We had a big team back in 2015 and people were saying it was 'basketball on grass' with all these big guys [Evans, Vincent Jackson, Cameron Brate and Austin Seferian-Jenkins were all 6' 5" or taller] and sometimes that's not the answer," Licht said. "Guys have to get open, guys have to catch the ball, they have to make plays with the ball in their hands, we've got to protect the quarterback.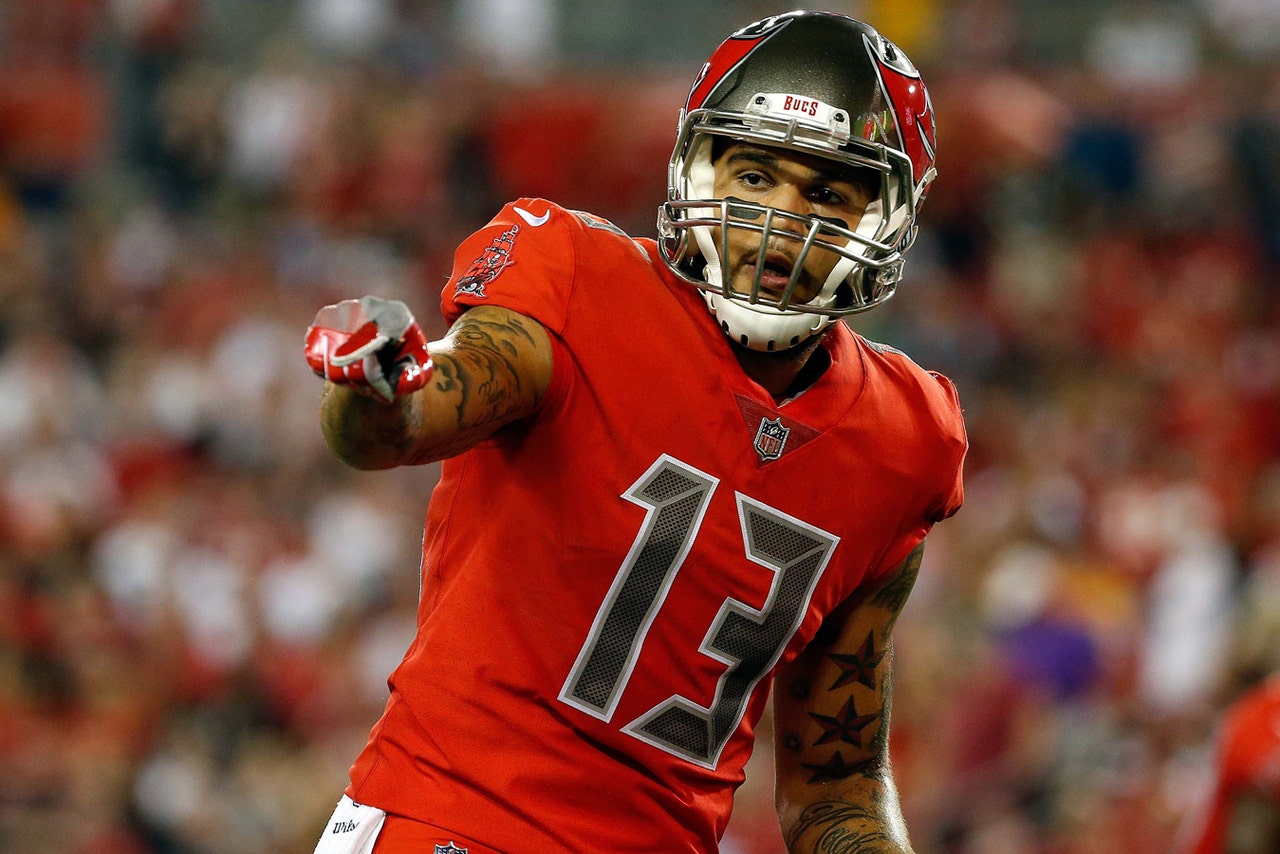 "You can put the all-star team together on paper but it doesn't always work that way. We're not dubbing ourselves as unstoppable and all of a sudden going to score 50 points a game. It's got to come together."

There's only one ball to go around, though. It's tough to envision Evans having another 1,300-yard season with Jackson (a 1,000-yard receiver last year) joining the squad on top of Brate (660 yards last season) and Howard, who was already underutilized at Alabama in the passing game.

"It's a great problem to have," Winston smiled. "I don't discriminate. I throw to the open guy. God blessed me with those weapons so we have to use them."

Jackson was not present at voluntary OTAs when I visited last week, but his speed has his new teammates talking about an "extra gear" they've never seen. Evans called him the fastest player he's ever seen. And a video clip posted on Twitter two weeks ago of Jackson blazing by former first-round cornerback Vernon Hargreaves III confirms that safeties across the league will have to shade toward Jackson's side.

https://twitter.com/TBBuccaneers/status/867500735927287808

This, of course, should open up things for Evans, who has fought off double teams while seeing an increasing number of targets, receptions and receiving yards in each of his three seasons.

"I've seen a lot of double teams on him the past two years," Winston said. "I know he's happy that that stuff is going to end—quickly."

This article originally appeared on
---
---