Watch Lakers fans give Phil Jackson a very warm Staples Center welcome
March 13, 2016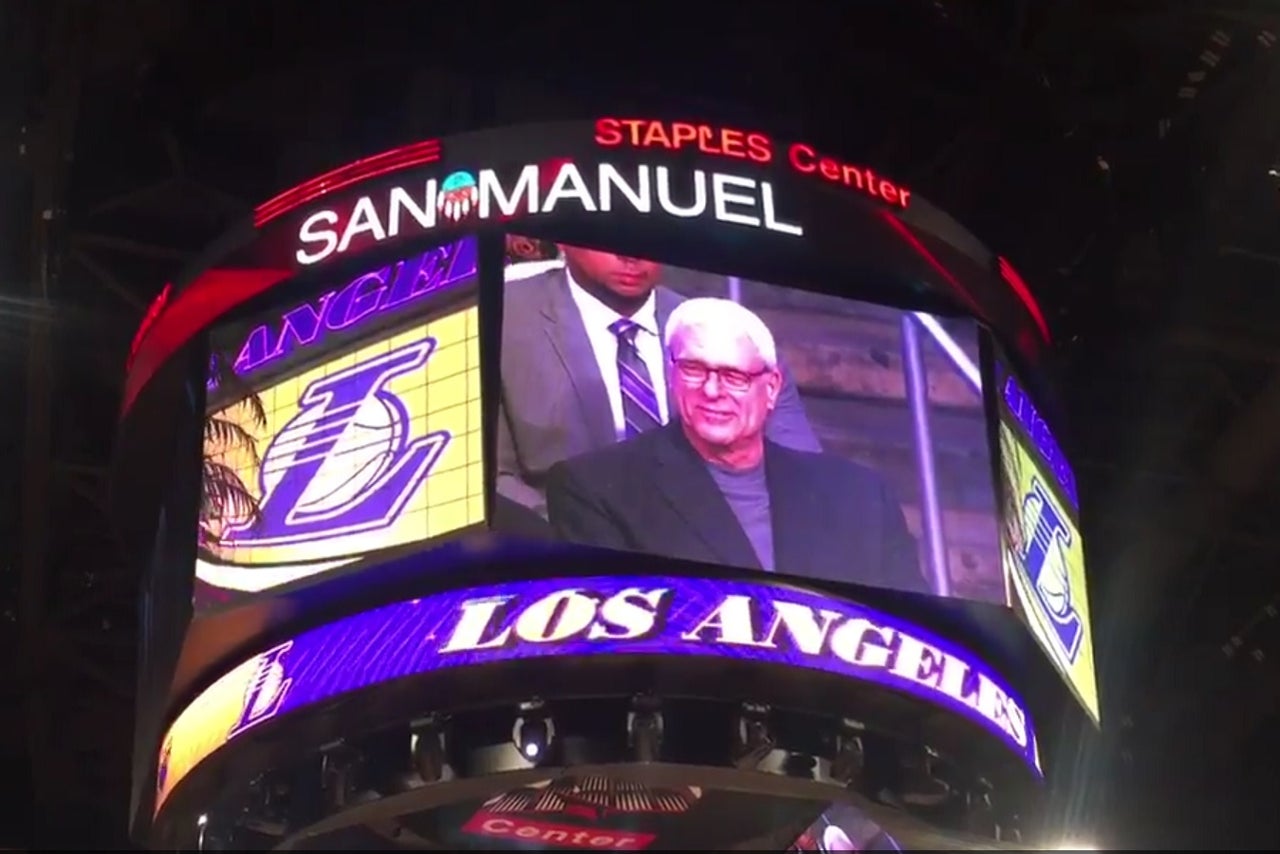 Phil Jackson doesn't always travel with the New York Knicks when they're on the road. In fact, he doesn't do it very often at all.
But when his current team is facing Kobe Bryant for the last time, you better believe Jackson's going to make the trip to his old stomping grounds. And on Sunday night, Staples Center gave the Zen Master an incredibly warm welcome back:
The rumors of a Jackson return to Los Angeles are incredibly farfetched, and they've been shot down numerous times. Maybe Sunday's serenade from the crowd will help bring Jackson back where he belongs, though.
You never know. Crazier things have happened.
---
---