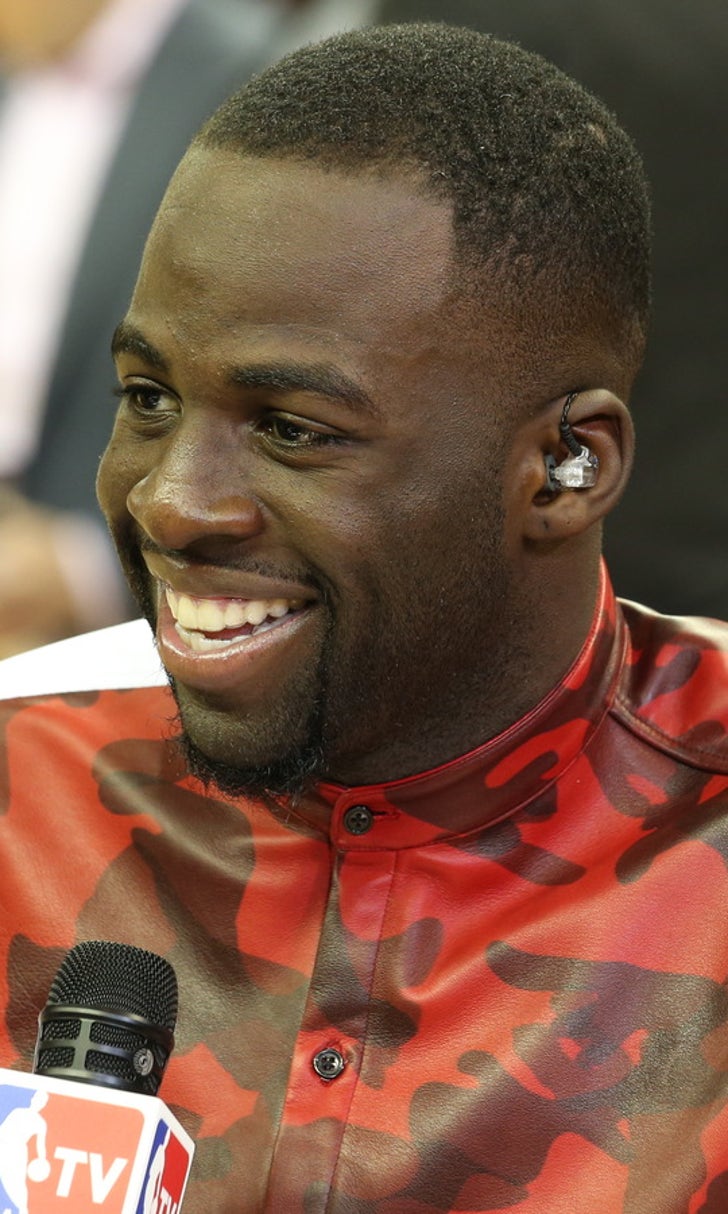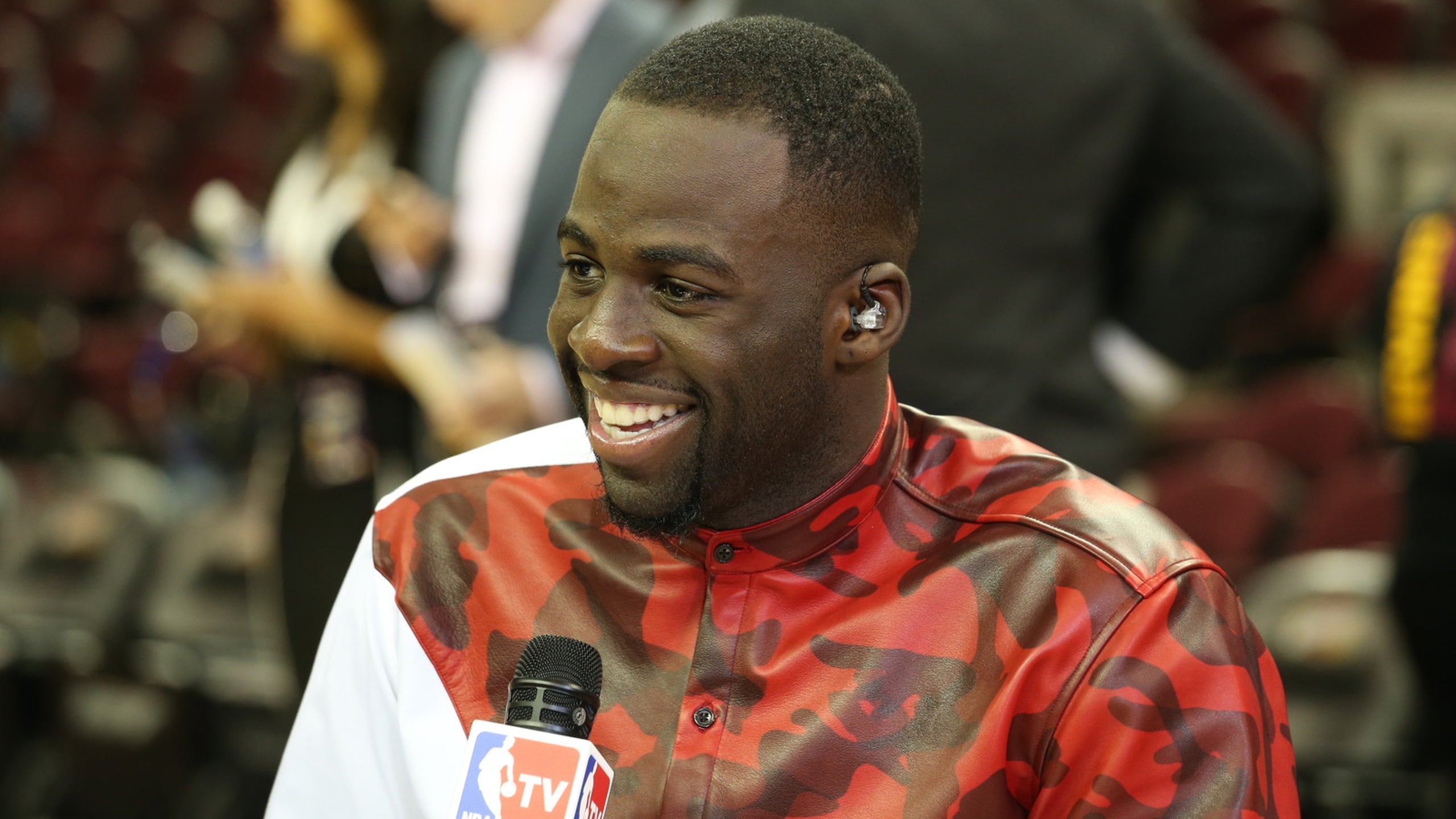 Suspended Draymond Green declines invite to throw out first pitch at A's game
BY Aaron Torres • June 13, 2016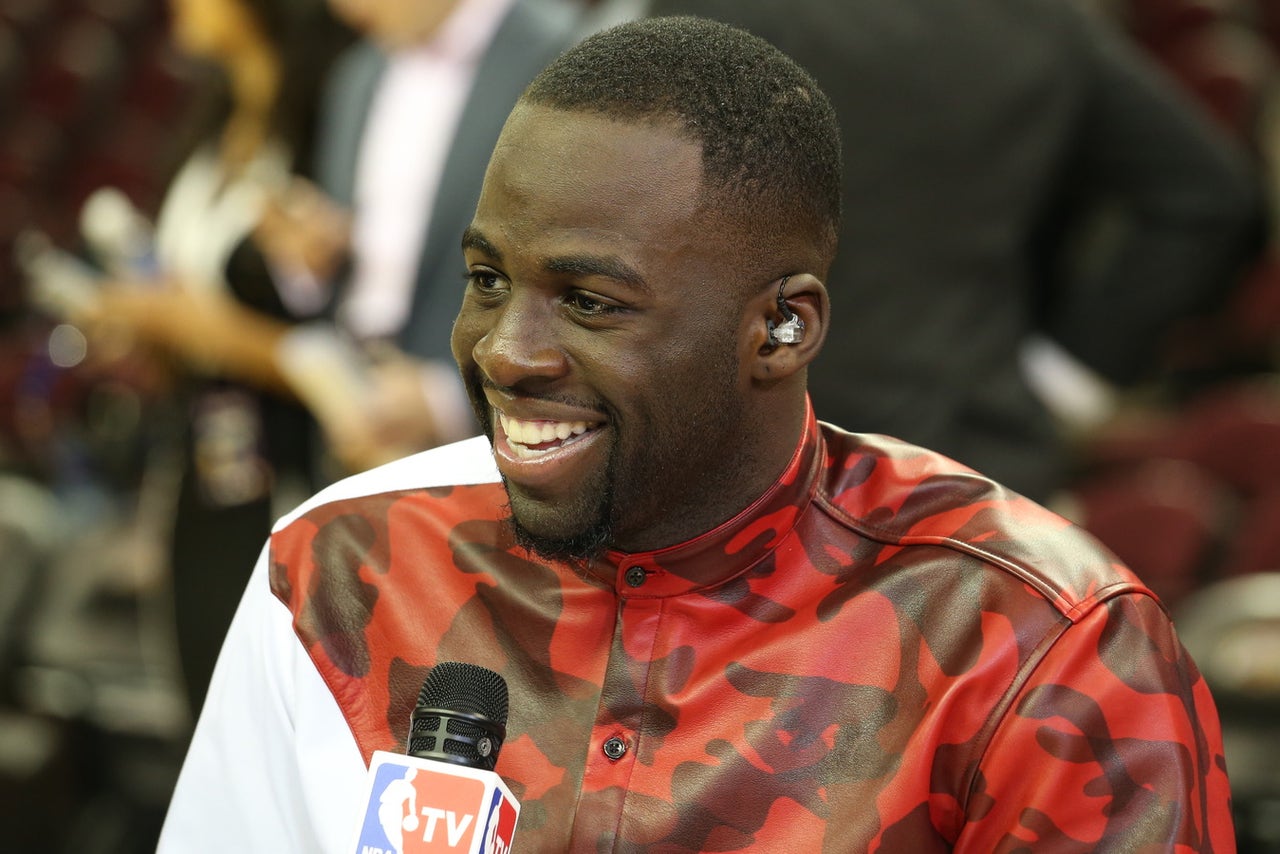 It's been quite an eventful couple days in America's favorite soap opera "As Draymond Green's World Turns."
First, Green was suspended for Game 5 of the NBA Finals. Then, as part of that suspension, we found out he isn't allowed in Oracle Arena, unless the Warriors clinch the title. Finally we learned that Green will watch Game 5 from a suite at the A's game next door, allowing him to quickly get over to Oracle should the Warriors win.  
Now, in the latest twist, we found out that as part of showing up at the A's game, team officials actually offered to let Draymond throw out the first pitch?
Hmm, kind of an interesting twist, on an already interesting story, huh?
On the one hand, let's give credit to the A's for trying to ride the Warriors championship-caliber coattails for all they're worth, and capitalize on a rare opportunity to get Draymond, while in the stadium as part of their festivities.
At the same time, let's also give Draymond credit for this: In a postseason full of non-sense from Warriors forward, he finally put his inflated ego aside, and made a decision that shows both common sense and respect for the situation he put himself in.
Plus, we're guessing that whether the Warriors go on to win another title or not, the A's will gladly let Draymond throw out the first pitch at another game later this summer if he's interested.
---
---