Winnipeg Jets Forward Bryan Little Out Indefinitely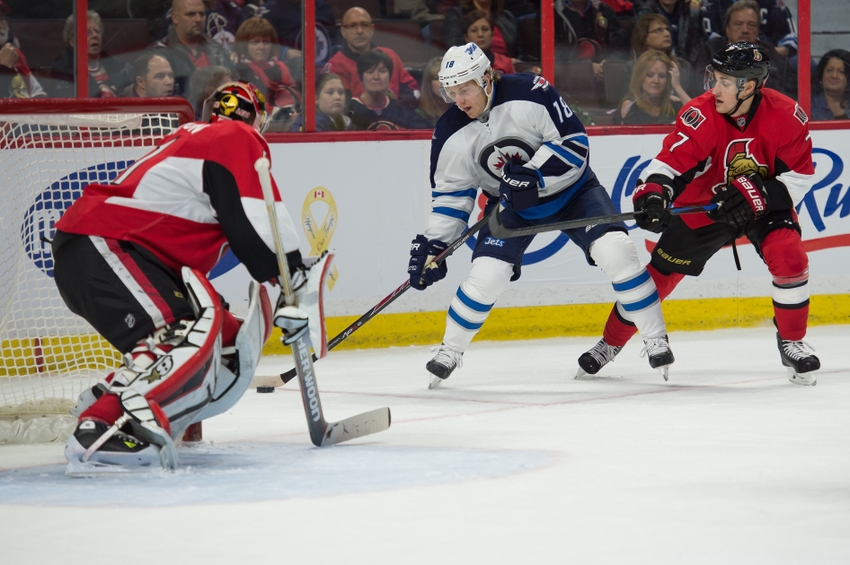 According to the Winnipeg Jets head coach, Paul Maurice, Bryan Little is out indefinitely with an undisclosed injury.
Bryan Little is out indefinitely with an undisclosed injury. Little left the game Vs. Carolina following a collision with Hurricanes forward Brian Bickell. This injury bumps Mathieu Perrault up to the second line to replace Little.
Little only played 57 games last season after being sidelined with a season ending injury. Last season, he had 17 goals, 25 assists, for a total of 42 points. In the game against the Hurricanes, he had 1 assist before leaving the game.
This injury could most definitely affect the Winnipeg Jets playoff chances. They are losing their second line center, who will be well replaced by Perreault, but no matter who replaces him it's not easy to lose one of your best centerman.
This could lead to the Jets calling someone up. Andrew Copp could be a possibility after not making the opening roster. This could also open up the possibility of the Jets picking someone up off waivers. At the moment, Sven Andrighetto is on waivers, and he could be claimed by the Jets. Even though Andrighetto is a winger, they could move someone such as Shawn Matthias over to center. Andrighetto split the season in the NHL, and the AHL with the Montreal Canadiens organization last season. in the NHL, he scored seven goals, and had ten assists for a total of 17 points. This is an option that the Jets should really consider because he is only 23 years old.
This must be horribly disappointing for Little after missing so many games last year, and now being forced to miss even more.
Whoever gets called up, claimed of waivers, or even traded for, will really need to be a good replacement, or addition, or this could be the horrible start of the season going downhill for the Winnipeg Jets.
More from Jets White Out
This article originally appeared on