Vancouver Canucks D Philip Larsen Should Be Worried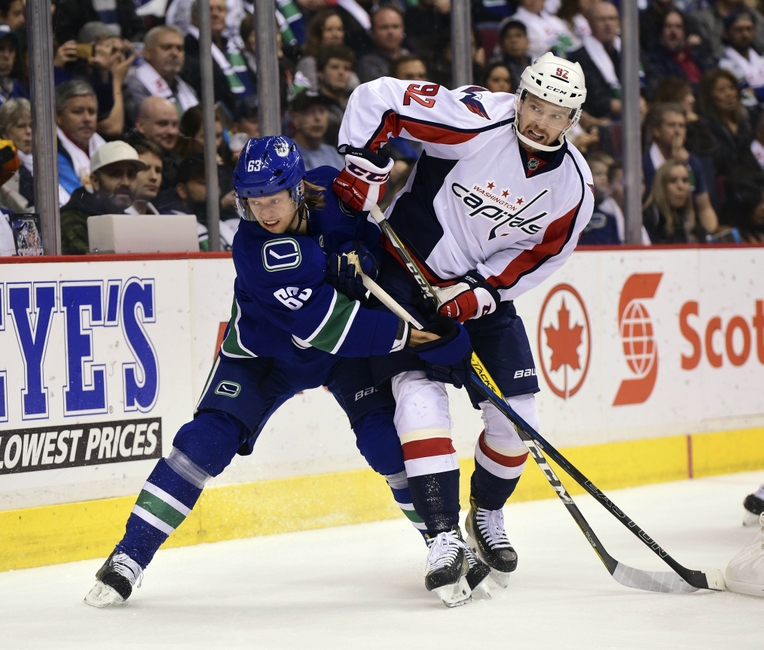 The Vancouver Canucks say Nikita Tryamkin is close to playing. With Troy Stecher already here and Chris Tanev returning, Philip Larsen's job is in jeopardy.
How much longer will Philip Larsen be part of the Vancouver Canucks?
Through nine games, Larsen has managed only three assists and is minus-7. You could try to blame his team-worst plus-minus on his partner Luca Sbisa. Except Sbisa himself is only minus-1.
The Canucks knew what they were getting with Larsen. He was never going to be a stud in his own zone. They brought him in solely to improve the power play. If he could do that, and at least keep his head above water defensively, most would consider him worth it.
Well, so far he hasn't been worth it.
The Danish defenseman hasn't helped the Canucks power play break through. In the meantime, the team is giving up goals aplenty with Larsen on the ice.
Granted, the Canucks haven't earned many power plays. That's because they haven't been dangerous enough to draw many penalties. When they do get a rare opportunity, they haven't mustered many shots.
It might be unfair, but Larsen is the scapegoat. He's a power-play specialist, and the power play is still dormant. So, the team is running out of arguments for keeping him.
Off the ice, there is even more bad news coming his way.
First, there was this:
"I'm looking forward to seeing Tryamkin return to the line-up, he's improved. It's just tough to find a spot for him right now" – Desjardins

— Vancouver Canucks (@Canucks) October 28, 2016
Fans were already anxious to see Nikita Tryamkin debut this season. Now it sounds like the coach is, too. The only thing stopping the Russian giant from playing was that there was no spot for him.
Since Willie Desjardins made those comments, the Canucks have lost another two games. If the coach was reluctant to make lineup changes before, he isn't anymore.
When it rains, it pours.
On Monday, Larsen received even more bad news:
This is a triple whammy for him:
Tryamkin has indeed drawn into the top six and he has taken Larsen's place.
Christopher Tanev appears to be healthy enough to go on the Canucks' road trip. That means there is one fewer spot for a defenseman. No one on the roster can replace Tanev.
The Canucks like Troy Stecher so much they are considering keeping him with Alexander Edler.
The Canucks now have nine active defensemen and it looks like Larsen is ninth on that list.
Tanev and Edler are too valuable, and Erik Gudbranson and Luca Sbisa are paid too highly to come out of the lineup. Ben Hutton has been competent and will stay where he is. And everyone wants to see more of Stecher and Tryamkin.
So that leaves Larsen on the outside, looking in. It's time for him to start worrying.
It only took nine games to fall from grace. What's more, he has fallen behind two rookies with 16 games of combined NHL experience. And he may not get another chance to get his job back.
If the Canucks want a power-play specialist in the lineup, they now have Stecher. At worst, Stecher won't do any worse than Larsen; at best, he could make the power play just a little bit more dynamic.
Vancouver Canucks management took a low-risk, low-reward gamble in signing Larsen. It looks like he has wasted his first chance, and there might not be a second.
So yes, he should be worried.
This article originally appeared on