Toronto Marlies: What are realistic expectations for the season?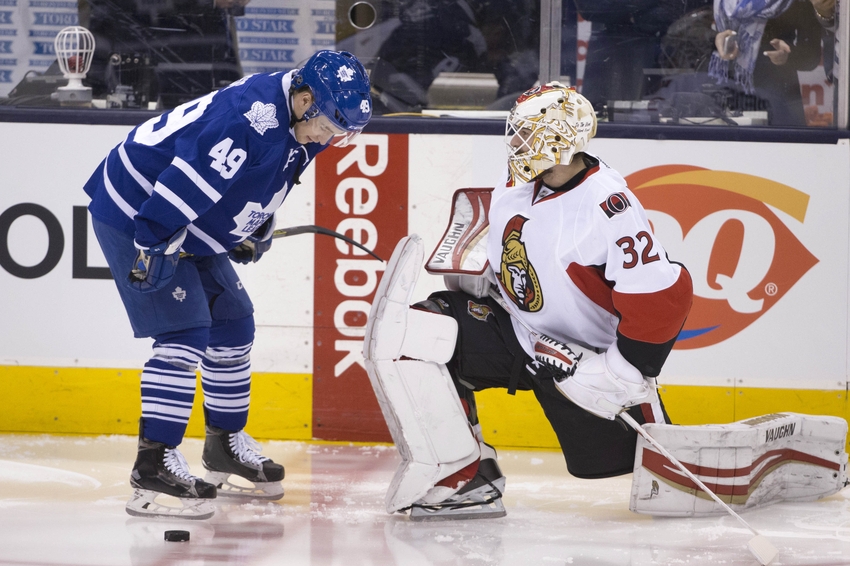 The Toronto Marlies lost some firepower when several players were promoted this year to the Toronto Maple Leafs, but that doesn't mean expectations should lower.
Last year the Toronto Marlies were one of the favorites to make a Calder Cup run. That quest fell short, but should still very much be alive and well for the Maple Leafs farm club.
Promoted are William Nylander, Zach Hyman, Josh Leivo and Connor Brown. A quartet of Marlies regulars that accounted for 61 goals in 2015-2016.
Also playing on other teams or in other leagues are T.J. Brennan and Mark Arcobello, a pair of players who tallied another 50 goals for the Marlies last year.
That's 111 goals gone. Difficult to replace, no?
Significant offensive players might be promoted or departed, but players like Colin Smith, Brendan Leipsic and Kasperi Kapanen are capable of an increased role that should replace a good chunk of those goals.
Veterans Colin Greening and Brooks Laich should be able to find success in the AHL offensively and still-developing players like Tobias Lindberg, Trevor Moore, Andreas Johnsson and Nikita Soshnikov should be able to pitch in on secondary duties.
The Marlies should still have high expectations for 2016-2017 despite all the players that have left. It's still a very good minor hockey league team that is capable of making waves.
If they can find consistent goaltending from Garret Sparks, who has proven himself at the AHL level already, they should be able to cruise into a playoff spot.
This year they won't be Calder Cup favorites, but with so many new bodies if they can get to the playoffs they should have everyone on the same page and be ready for an extended post-season push.
The Marlies competitiveness is a crucial part of the Toronto Maple Leafs development plan. It puts young players in a winning environment that demands the same structure and work ethic that Mike Babcock does at the NHL level.
There's no reason Sheldon Keefe shouldn't be able to bring this team to the AHL Playoffs once again. The only difference is he'll be led by a different group of stars.
This article originally appeared on