Setoguchi works to become NHL-NHLPA substance abuse program success story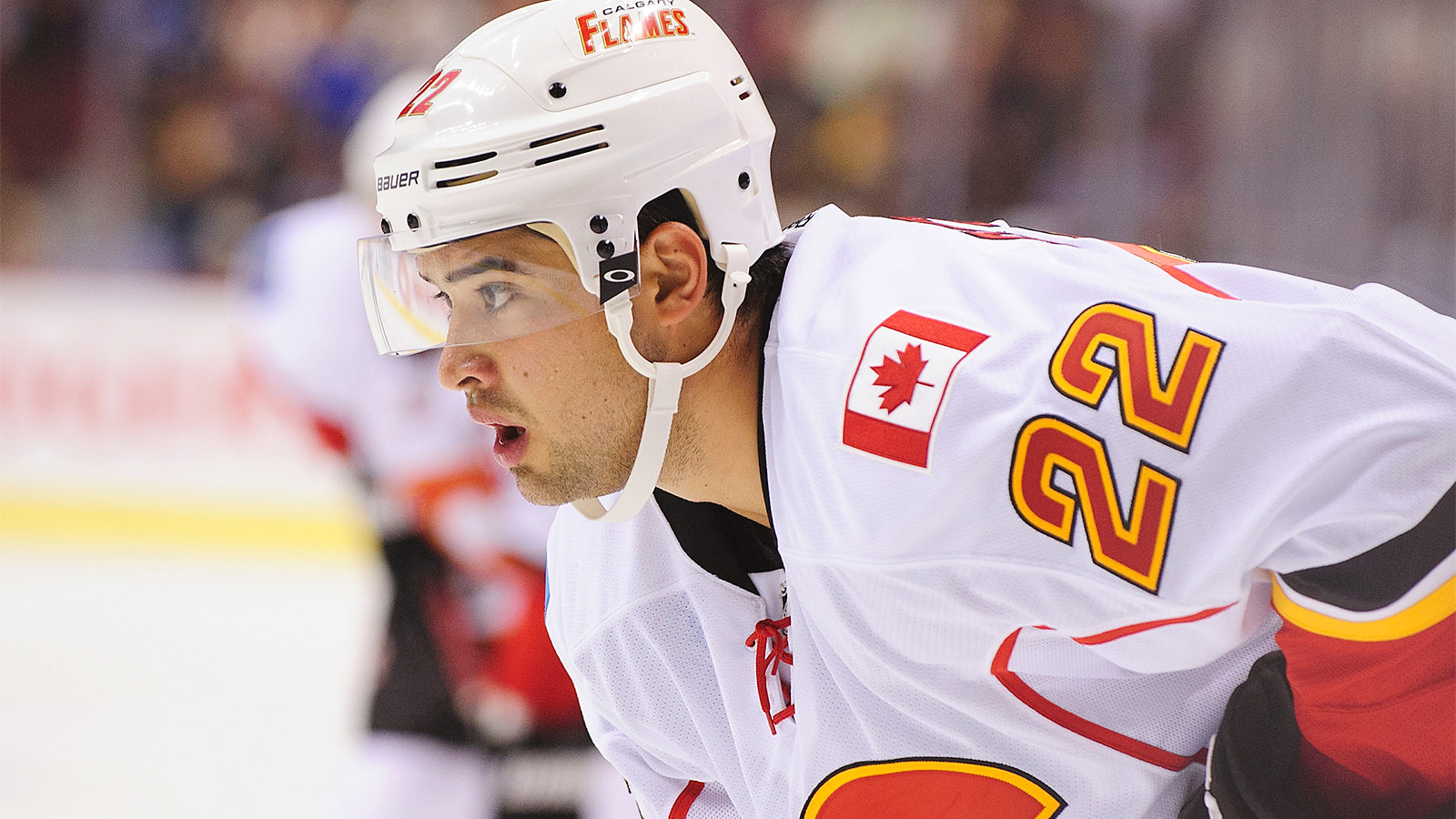 When the NHL and NHLPA teamed up to create a substance abuse program for players, the aim was to help people like Devin Setoguchi. A former 30-goal scorer, Setoguchi struggled over the past few years as his hard-partying lifestyle off the ice started to destroy his life on the ice as well. Setoguchi finally hit rock bottom in April, and he now credits the league's substance abuse program with helping him climb out of the pit of addiction.
"I got to a point where there was no coming back to where I was going," Setoguchi told the Toronto Star. "I'm thankful the NHLPA was able to get me to a great spot, basically get a redo with life, not just with hockey, with how you feel.
"I'm a happier person than I have ever been."
Setoguchi told the Star he is nearly six months sober from unspecified substances, and he is continuing to work hard at a second chance in life and in hockey. The former first-round pick is back under 200 pounds for the first time in a few years. He got married over the summer. And this month, Setoguchi is working to earn a spot with the Leafs, who took a chance on Setoguchi by offering him a tryout at their training camp.
The 28-year-old has tantalizing upside. If addiction issues were the major barrier against him replicating his sophomore NHL season in which he posted 65 points (31 goals, 34 assists) in 81 games, then the Leafs could hit a jackpot with their gamble on him.
But Toronto has a lot of competition for very few spots; according to the Toronto Star, there are 69 players in Toronto's camp, 13 forwards with NHL contracts and room for just 14 NHL forwards. Setoguchi will have to beat out other tryout players such as Brad Boyes and Curtis Glencross as well as some of Toronto's top prospects, such as William Nylander and Kasperi Kapanen.
For a man who works hard every day to ward off the dangers of addiction relapse, however, trying to make a hockey team is a much more preferable battle.
"I haven't had to make a hockey team in about nine years," Setoguchi told the Star. "It's nerve-wracking, but it gets your blood boiling again, fuels your fire. I'm excited."
(h/t Toronto Star)
MORE NEWS:
Want stories delivered to you? Sign up for our NHL newsletters.