Tampa's Kucherov not complaining about hit from Detroit's Kronwall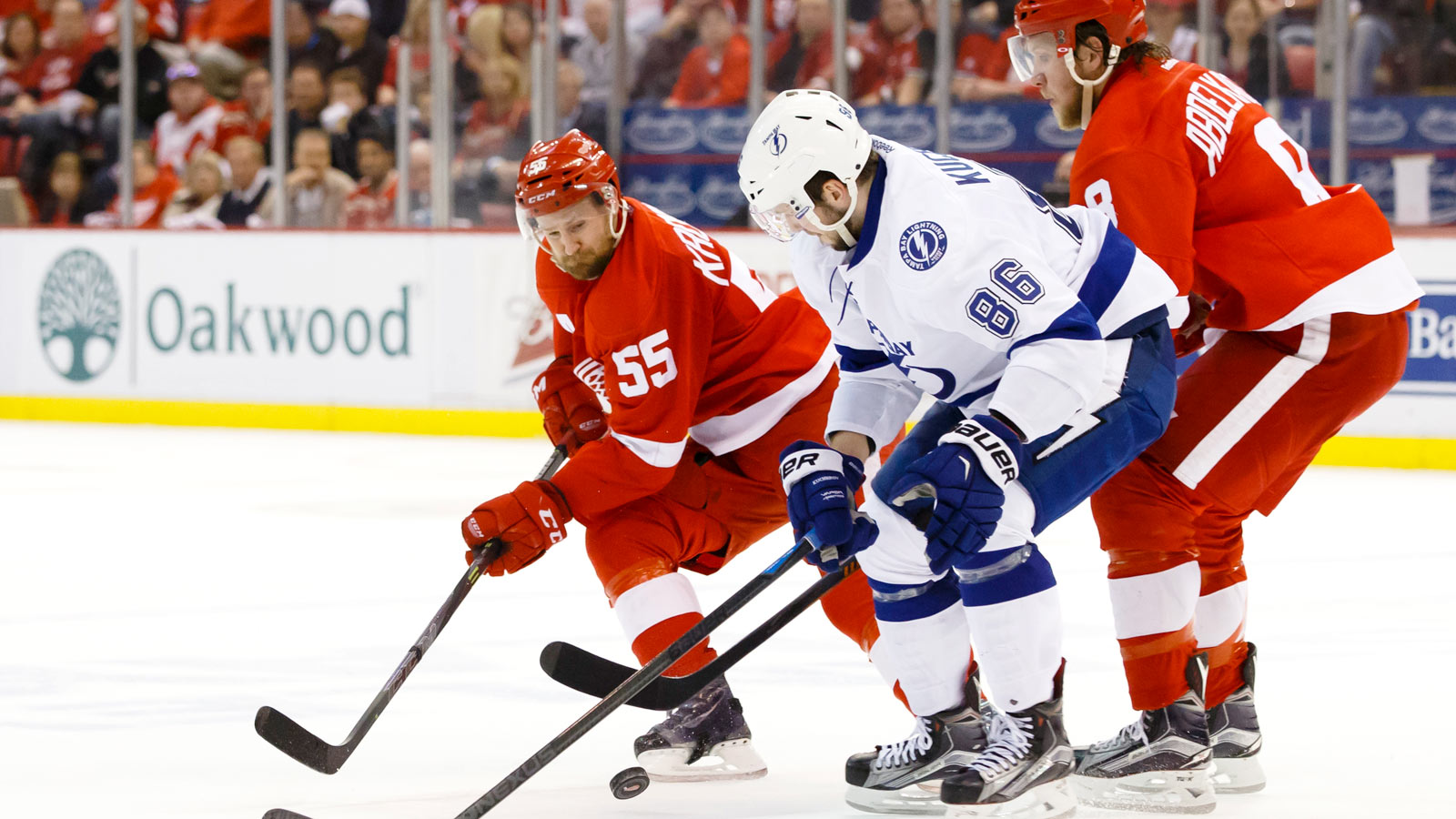 Detroit's Niklas Kronwall earned himself a hearing with the NHL's Department of Player Safety for his hit on Tampa Bay's Nikita Kucherov in the second period of Game 6 Monday night.
Kronwall seemed to launch himself at Kucherov's head on the play, which is typically a prime recipe for at least a fine from the league. But Kucherov did not seem interested in making a big deal out of the hit after the game.
"He made a hit. I'm not going to cry now," Kucherov told the media after the game. "It's a part of the game. That's why we play here."
Others from the Lightning echoed Kucherov's forgiving tone. According to Yahoo! Sports writer Nick Cotsonika, Tampa's Brian Boyle called Kronwall an "honest player" after the game. Lightning coach Jon Cooper told Cotsonika that he didn't see the hit and "the refs didn't call a penalty, so it must have been okay."
(h/t Pro Hockey Talk)
Photo by Rick Osentoski-USA TODAY Sports