NHL All-Star Game 2017: Eligibility provisions updated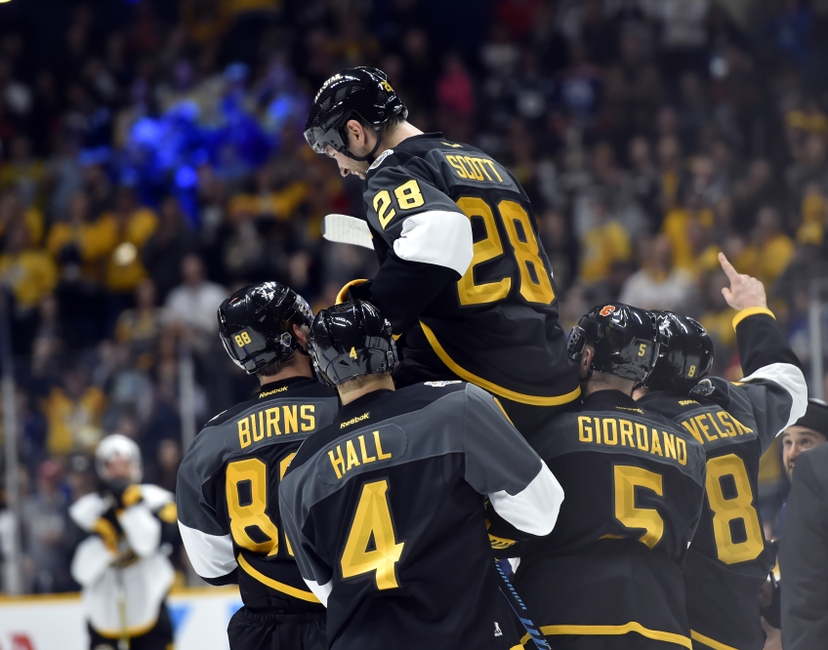 The NHL has updated its eligibility provisions for the NHL All-Star Game. Here's what they mean for the game.
The 2016 NHL All-Star Game was a huge success. Several factors had a huge part in it. While the three-on-three overtime rules and the tournament certainly made it more exciting, John Scott's participation made it very special. Scott has since retired, but seeing him be the star for one night has to be the highlight of his career.
Unfortunately, the NHL didn't agree with that. To make sure a Scott scenario wouldn't happen again, the league updated its All-Star Game eligibility requirements.
Basically, in order for fans to be able to vote for a player, he must be on the NHL active roster as of Nov. 1. Obviously, there will be some exceptions, mostly due to injuries. Also, any player sent down to the minors for any reason other than conditioning will be made ineligible.
This makes very little sense. Why the league can't see that the NHL All-Star Game was a huge success in 2016 is baffling. Scott was anything but an embarrassment. Seeing him do well and having fun is something nobody's going to forget soon. If the fans want to see someone like him at the All-Star Game, why not give the fans what they want? That's something the NHL has struggled to do recently.
Scott scored in the All-Star game, got into a pretend fight with his friend Patrick Kane and won the MVP award. He might even be getting a movie based on his career and experience. So if you're looking for a new random player to vote into the All-Star Game, you'll have a much smaller pool of players to deal with. The All-Star Game is in Los Angeles on Jan. 29, 2017.
This article originally appeared on