Montreal Canadiens Forward Daniel Carr Hoping to Return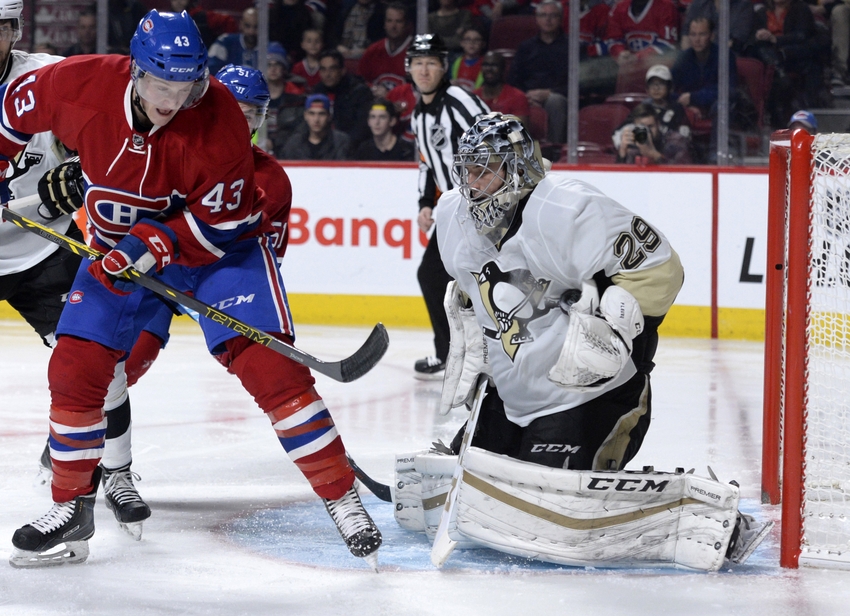 Montreal Canadiens forward wants to return soon and establish himself as a permanent part of the Habs roster
It is difficult to argue against any lineup decisions by Montreal Canadiens head coach Michel Therrien, considering the team's successes so far this season. All four lines are putting up points, and not only is the team scoring, goals are coming in a timely manner.
Therrien has switched the lines around to create a spark, but the starting lineups have looked the same so far this season. Most players have had their fair share of opportunities to contribute and they haven't disappointed.
More from A Winning Habit
When the Montreal Canadiens began to struggle mightily last season, there were very few players who provided anything positive on the stats sheet. The team's top players were nowhere to be found and the tea was out of solutions. With poor performances combined with some injuries, the organization's younger players had a chance to play in the NHL.
Carr on the Outside
Daniel Carr, undrafted, came in and scored his first NHL goal on his first NHL shift and played his heart out during the rest of the season. He ended the season with six goals in 25 games, prorated to 20 goals over a full season. For a depth player who averaged just over 12 minutes of ice time per game last season, he was impressive.
Carr had a strong training camp and looked to have secured a spot on the third line. However after only two games, he lost his roster spot to Brian Flynn and has not seen action since.
It is difficult to say why Carr lost his roster spot, as there was no evident sign of poor play. Yet the coaching staff made the decision to scratch him and the team continued to win. Therefore, it seemed to be more of a reason to put a veteran in Flynn to play on the fourth line.
It was just too bad that Carr was not playing any hockey, even though he deserved it. It was curious as to why the team did not just send him down to the AHL to continue his development sooner.
Traveling Carr
Finally, the Canadiens assigned Carr to the St. John's Ice Caps so that he may work to maintain his form. He will need to continue to work on several things if he wishes to return to Montreal and break through the lineup.

He caught people's attention by scoring goals, and that's what the Canadiens want him doing in the minors. Carr will need to continue to build on are his speed and strength. Finally, building himself into a complete player will make him an important player for the Canadiens for years to come.
Save
This article originally appeared on