Minnesota Wild: Still Struggling to Find Offense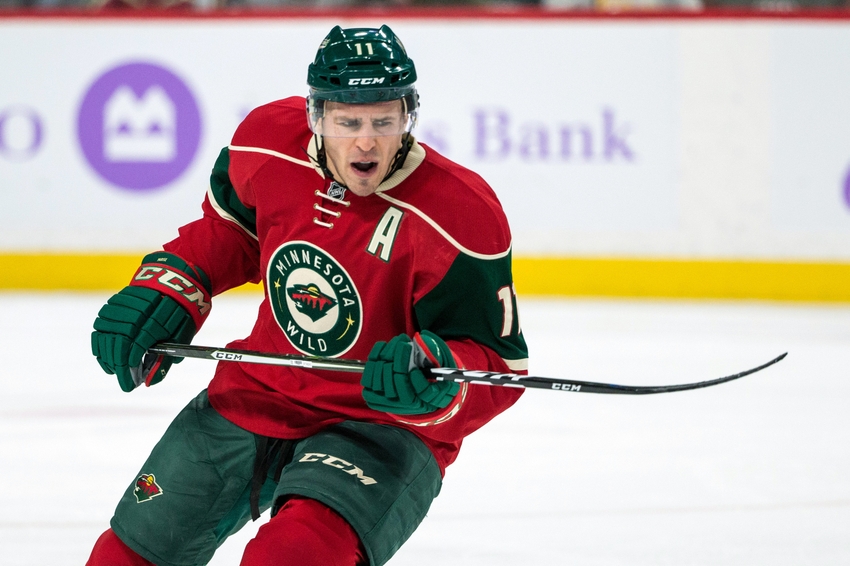 Despite Zach Parise's return from injury, the Minnesota Wild still are struggling to find offense.  With so many games being lost by a close margin, the Wild will need to solve this problem and soon.
After getting winger Zach Parise back from injury, the Wild promptly fell flat against the Calgary Flames. The team did not find the back of the net once. To make matters worse, this came against a team ranked last in the NHL in goals against average… and they were starting their backup goalie.
This team does not have an issue generating scoring chances, that much can be seen. Even in a game like this where they didn't score, they hit two crossbars and missed on several odd man rush opportunities.
The missed opportunities on odd man rushes seemed to irk Head Coach Bruce Boudreau after the game, stating "There was a 4-on-1 and a number of 3-on-2s and, I think, there was a 4-on-2 there as well. We practice that every day so it's frustrating."
Frustrating is right, those of us who have followed this team over the years know the Wild has always struggled to find consistent offense. Although it is early in the season and the team is breaking in a new coach, they have got to address their offensive inconsistencies.
The 1-0 loss to Calgary is their second time being shutout in the past 5 games. During that stretch, the team has also managed to score 4 goals on the road against the Stanley Cup Champion Pittsburgh Penguins. So what gives? How does the team get back arguably its top forward and play worse at home against a much lesser opponent? It is easy to see why the coach is frustrated with his team.
When it comes to individual players, it is unclear where the slack needs to be picked up in order for this team to have more consistent scoring. There are no real disappointments thus far, with most players posting respectable point totals at this point in the season. Although Mikko Koivu (2+4=6) and Marco Scandella (0+1=1) stand out as players who need to up their production. In addition, Parise and Haula have returned from injury, so as they get more comfortable that should improve scoring numbers. However, there needs to be extra effort and and skill at finishing plays from all players in order for this team to score goals with more consistency.
The good news is that the Wild still has a strong defense, ranking first in goals against per game with an average of 1.9 and 4th on the penalty kill, killing off 87.5% of power plays. But the defensive efforts, especially those by Devan Dubnyk, who has played out of his mind this year, could go to waste if the team cannot find a way to score more goals.
This article originally appeared on