Dallas Stars: Wrapping Up Day One Of Training Camp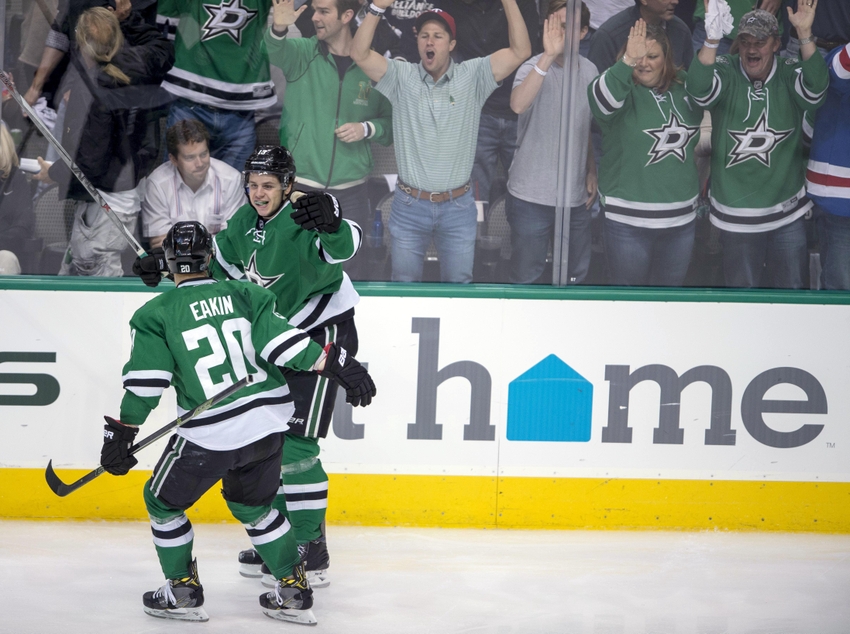 The first day of training camp is over, and there is a lot that Dallas Stars fans need to digest. Here's a quick look at all of today's news.
Day one is in the books, and the Dallas Stars already have a lot for you to catch up on.
The first day of 2016 training camp for the Stars was a successful one, but filled with a lot of previously unknown information. There are updates about the first day and sadly more updates on newly developed injuries.
First off, let's look at the successes of the first day. In the first forward group, Stars captain Jamie Benn reportedly had a good skating session today.
Benn, 27, is coming off of offseason surgery to repair a pulled stomach muscle which occurred during training. The injury ended up forcing him to drop out of the World Cup of Hockey because of an extended recovery.
But Benn hit the ice today with the rest of the Dallas Stars group and skated on a line with Mattias Janmark and Jiri Hudler. The mixture of superstar, talented youth, and veteran is an interesting combination, but an impressive one nonetheless. These three could do some damage if the opportunity ever presented itself. But for now, the Stars will probably stick with Seguin next to Benn. Sorry Matty.
The Stars also had John Klingberg paired with new Star Dan Hamhuis on the blue line. This is an assumed pair for opening night, using the veteran/young star combination (for example: Johnny Oduya and Stephen Johns).
In other forward news, Patrick Sharp, Jason Spezza, and Patrick Eaves skated on the first line in Group B, and Antoine Roussel, Cody Eakin, and Brett Ritchie filled in the second line.
But here's the bad news. A few injury updates surfaced over the first day of camp, and it seems like the Dallas Stars now have a good chunk of their lineup on the IR.
In AHL news, forward Travis Morin was ill today and did not skate
As we have mentioned countless times before, Tyler Seguin is scratched from skating during training camp and will be reevaluated on Tuesday or Wednesday. He endured a hairline fracture in his foot during a preliminary game at the World Cup and has no exact timetable for return. Jim Nill did however say that Seguin should be ready for opening night on October 13.
Meanwhile, Radek Faksa is recovering from concussion-like symptoms and is expected to skate early next week. Faksa was injured while playing with Team Czech Republic in the World Cup of Hockey.
Ales Hemsky, who also played for the Czechs, apparently tweaked a groin playing last night against Team USA. He will fly back to Dallas this weekend and more than likely be reexamined.
Finally, Cody Eakin suffered a lower body injury today at camp and is not expected to skate tomorrow. That is all we have on the injury so far.
So in other words, the Dallas Stars are falling apart at the seams before the season begins. Well, at least it's happening before the season and not in the middle of a playoff push.
But other than that, all reports lead to believe that day one was a successful and entertaining one. It won't be too long before everything is back to normal again. Keep your eyes peeled this weekend for more updates from Cedar Park.
More from Blackout Dallas
This article originally appeared on