Connor McDavid, Shea Weber, named NHL stars for October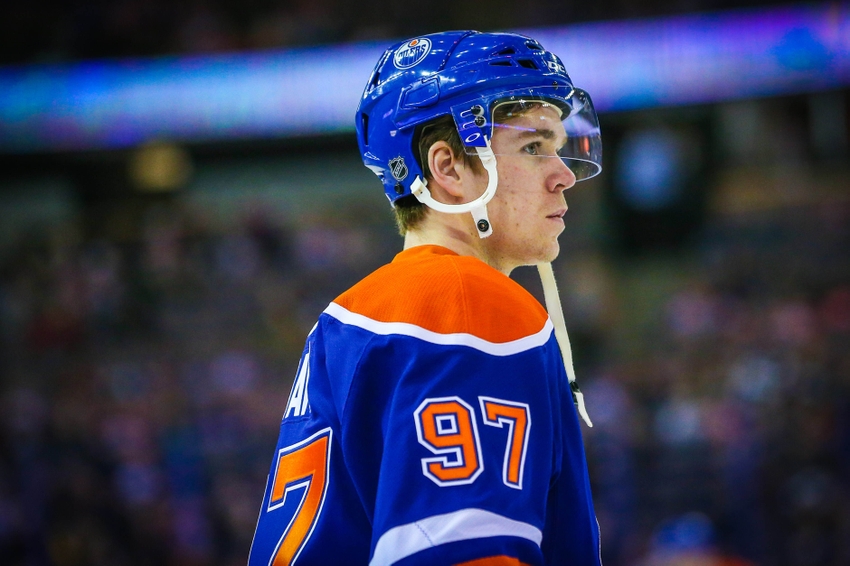 Connor McDavid, Shea Weber, and Jonathan Marchessault have been named the three NHL stars for the month of October. 
The NHL has announced their three monthly stars for October. Two of them are household names while the other has been a very pleasant surprise for the Florida Panthers. Connor McDavid of the Edmonton Oilers is the first star, while Shea Weber of the Canadiens is the second star and Jonathan Marchessault of the Florida Panthers is the third star.
McDavid has started off his sophomore season with an impressive October. He currently leads the NHL in points with 12. He has a point in six of his first nine games and began his season with consecutive three point games. After missing most of his rookie season, McDavid has bounced back strong and might be the league's second best player.
Weber has been a huge reason for the Canadiens' historic start. He leads all NHL defensemen with 10 points. Weber had three consecutive games with a power play goal. Meanwhile, his three game winning goals lead the league and his +12 plus-minus rating is the highest. In his first nine games, Weber has at least one point in seven of them. Traded for P.K. Subban during the offseason, it appears the trade might have given him a chip on his shoulder. That's a very scary thing to think about.
Marchessault has been a phenomenal pick up for the Panthers. He has replaced Jonathan Huberdeau, leading the Panthers with 11 points. Marchessault's six goals are tied for the league lead and his 11 points are tied for third. He has a point in seven of his first nine games. Marchessault's start has been very unexpected, considering he has nearly outproduced his previous career totals before this season.
More from FanSided
This article originally appeared on