Colorado Avalanche: Assessing Jared Bednar's Training Camp Preparation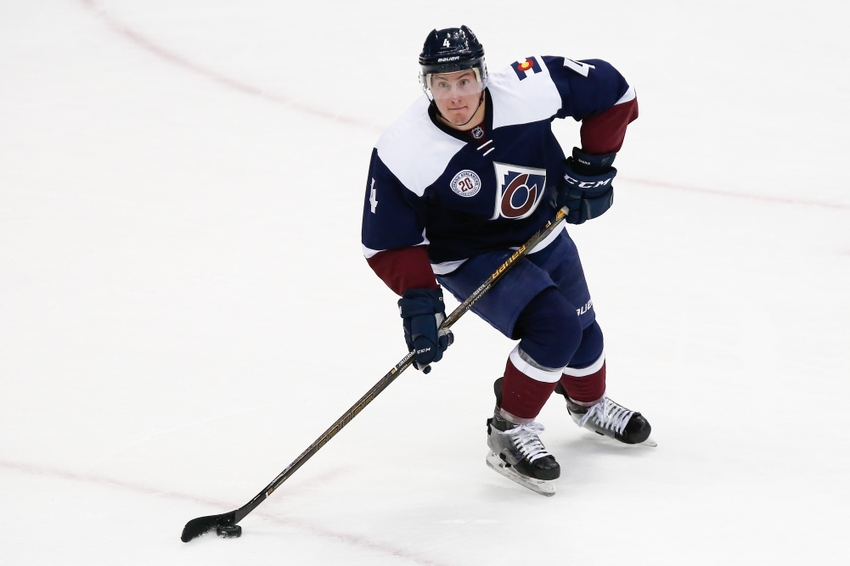 New Colorado Avalanche head coach Jared Bednar is going to have make some adjustments on the fly. Let's look at what those quick adjustments might look like.
Jared Bednar — the recently appointed head coach of the Colorado Avalanche — is stepping into a role that he has little time to prepare for. Even if you're a head coach of a team for several years, or just assuming the role, preparations for the coming season are always extensive.
Whether or not a head coach is trying to improve upon the season before (every coach in the NHL aside from Mike Sullivan), or just recreate the success a team had last season (Mike Sullivan) preparing for the coming season is always a very involved task that takes time and extensive preparation.
For Jared Bednar, the expectations for preparation and improvement are multiplied by the fact that he has had/will have little time to take steps to ensure the Colorado Avalanche are ready for this coming season.
So, in the interest in hashing out what those preparations might look like, while also coming to terms with what Colorado Avalanche fans might expect next season for their team, I am going to go into detail about some of the nuances involved in Bednar's preparation for this coming season.
The World Cup and the Damper it Might have on Roster Construction
The World Cup of Hockey is something that all coaches will have to deal with — particularly the coaches that are in the preliminary stages of acquainting themselves with the team they have recently inherited.
Bruce Boudreau — bench-master of the hated Minnesota Wild — Guy Boucher (Ottawa Senators), Glen Gulutzan (Calgary Flames), and Randy Carlyle (Anaheim Ducks) are all going through adjustment periods with their new teams, but no one has it as hard as Jared Bednar.
The previous paragraph is especially true when run in conjunction with the World Cup of Hockey, which will essentially rob Bednar of his best players during the heat of training camp.
Fortunately, Bednar will get a more extensive look at players trying to solidify their spot on the roster, players trying to make the roster and players that hold a depth role on the roster this coming season.
So, I am going to go out on a limb here and say that the World Cup of Hockey is going to be a blessing in disguise for the Colorado Avalanche.
Mikko Rantanen is going to get a more in depth look because he'll garner more attention in the wake of missing top six players because of the World Cup.
More from Mile High Sticking
Mikhail Grigorenko — in the midst of one his final chances to prove he belongs in the top six — is going to receive extra attention in training camp and during the preseason because he'll have a chance to lead the top six if given the right opportunity to show his talent during the preliminary stages of preparation for this coming season.
The one player that I am particularly interested in is Tyson Barrie because he is easily the best player on the roster that didn't get invited to play in the World Cup. Furthermore, he'll get to work with two coaches (Bednar and Nolan Pratt) who take special interest in the development of aggressive, puck-moving defenseman.
The one downside of the World Cup is that players who are pivotal to the core of the Colorado Avalanche will not have as much to time adjust to the new systems that Bednar is going to put in place before the season starts. However, if they're all their chalked up to be, then that adjustment should not take much time.
However, the existence of a concise and decisive system for the Colorado Avalanche is all going to be dependent on how easily Bednar is able to portray those systems to his fellow coaches.
Bednar is Working with Some New Faces Behind the Bench
Nolan Pratt is the only current coach of the Colorado Avalanche who's coaching philosophies we can safely assume align with those of Jared Bednar.
However, Dave Farrish and Tim Army — even though their jobs are not guaranteed for next season at this point —  will certainly be under scrutiny when deciding whether or not their coaching foundations align with Bednar's.
It seems that Bednar is going to have full autonomy in deciding his coaching staff for next season, but with little time to make those decisions before the season starts, you have to wonder if he'll actually be able to accumulate a staff of coaches that reinforce the message he is trying to convey.
I think this is probably the most important development in Colorado Avalanche country yet to be decided. A coaching staff entirely involved in a similar process and system is something that allows for a unified voice behind the bench — no matter who it is coming from — which in turn creates a singular approach to how a team plays the game.
However, the coach is ultimately the individual who's voice must sound above all others while simultaneously melding into an amalgamated constant theme that becomes the subconscious motto for how the players of the team approach each game — the baseline in a song analogously.
Suffice it say that Bednar's experience in NHL coaching matters is going to be tested above all else.
Jared Bednar is New to Coaching an NHL Team.
I've already said — in another recent article on Bednar's impact on the Colorado Avalanche, which I linked to earlier — that Jared Bednar has now been transplanted to a house with a roof constructed in the form of a gigantic magnifying glass.
Sure, our fanbase is not as uncharitable in its criticism of the team as fans of teams in large markets like Toronto and Montreal.
However, that's because those markets largely only have hockey, whereas Colorado has the Broncos. But, fans are expecting a return to glory in burgundy and blue, and they will start to grow impatient soon, especially if the Broncos falter under the control of a new quarterback.
Bednar's inexperience, coupled with the fact that he has little time to adjust to that inexperience and is going to be initiated to the ranks of NHL hockey in just over a month, sets the stage for a major story.
It doesn't matter if he's successful this year, but if he is things are going to change in Avalanche country, and even if he isn't there is going to be plenty to discuss.
I'm sure he has the video tape rolling constantly from last season, has reached out to players attending the World Cup and has begun contemplating ways to ensure that his systems are implemented quickly and effectively.
But, if he hasn't, or is incapable of findings way to convey his message quickly then it's obvious that — to me at least — changes are going to made in order to ensure that this team returns to relevancy.
Therefore, the way that Bednar handles training camp, the preseason and the first few games of the season are going to be very telling as to how this team will move forward.
Conclusion
As I've said before in the wake of this hiring, there is certainly plenty of reason for excitement in Colorado right now, particularly on the defensive side of things for the Avalanche.
However just because Avalanche fans are excited to see what changes a new head coach could bring — along with the biased already associated with former star-player coaches(Patrick Roy, Wayne Gretzky, Adam Oates) and their ability to teach — does not mean that Bednar should be immune to scrutiny over the course of this year.
The fun thing about it all is that I still have plenty of time to speculate about what Bednar's philosophy will do to impact the team in the meantime.
Soon enough the speculation on this site — and other sites — will come to fruition in one vague way or another, and there will be plenty of ways to scrutinize Bednar's style, and come to conclusions considering it.
Regardless, Bednar certainly has a large plate full of preparation, and by the end of it he'll have either digested enough about the team to come out punching, or be introduced to a world of adjustment.
Either way, he's got to be in the thick of adjustment and preparation already, so hopefully he's ready to make his mark on this young team and take it the next step; whether that's immediately, or with time, is yet to be determined.
This article originally appeared on