Flames' Colborne, Monahan surprise cancer-stricken fan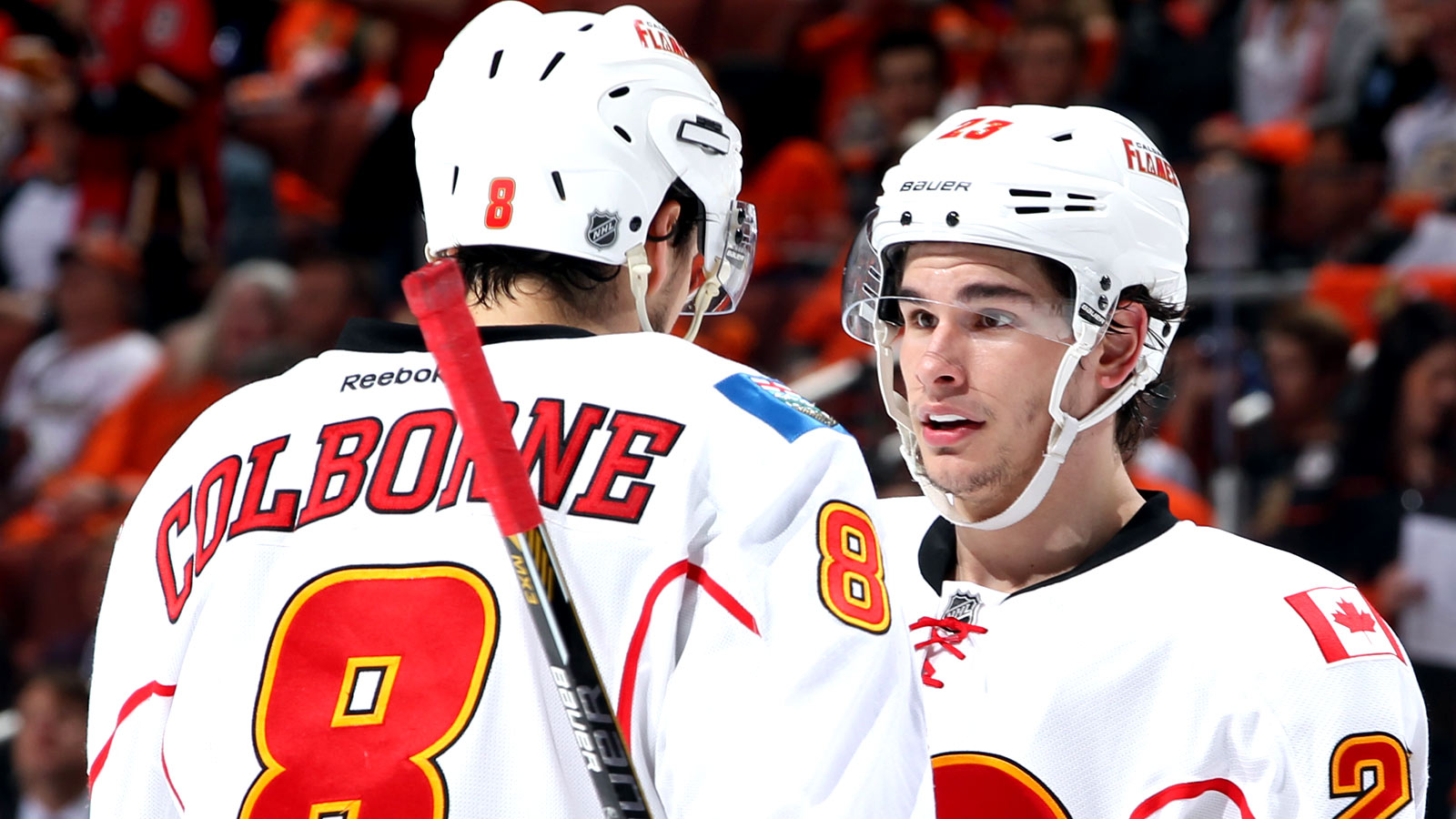 Calgary Flames forwards Joe Colborne and Sean Monahan provided quite the birthday present for a 17-year-old fan who is battling leukemia.
Madi Freeman, who is a Flames fan, received a visit from Colborne and mascot Harvey the Hound at her home in High River, Alberta. Colborne, who is from Calgary, greeted Freeman with a bouquet of flowers, a birthday cake as well as jerseys of both Flames stars.
The 25-year-old Monahan also offered his well wishes while talking to Freeman via Skype from his offseason home in Toronto.
"What a day!" Freeman said after her conversation with Monahan.
The meet-and-greet came to pass after Freeman's 12-year-old brother, Ty, sent a letter to Calgary coach Bob Hartley. While the Freemans were gracious hosts, Colborne would like to return the favor and have them as his guests for an upcoming Flames' home game.
Colborne collected a career-high 20 assists last season and tied a personal best with 28 points. The 16th overall pick of the 2008 draft, Colborne has scored 19 goals and set up 43 others in 160 career contests with the Toronto Maple Leafs and Flames.
The 20-year-old Monahan, who was the sixth overall pick of the 2013 draft, recorded 31 goals and as many assists in 81 games last season.
(h/t Calgary Flames)