Buffalo Sabres Update: Mystery No More, Jack Eichel Will Make His Debut Tonight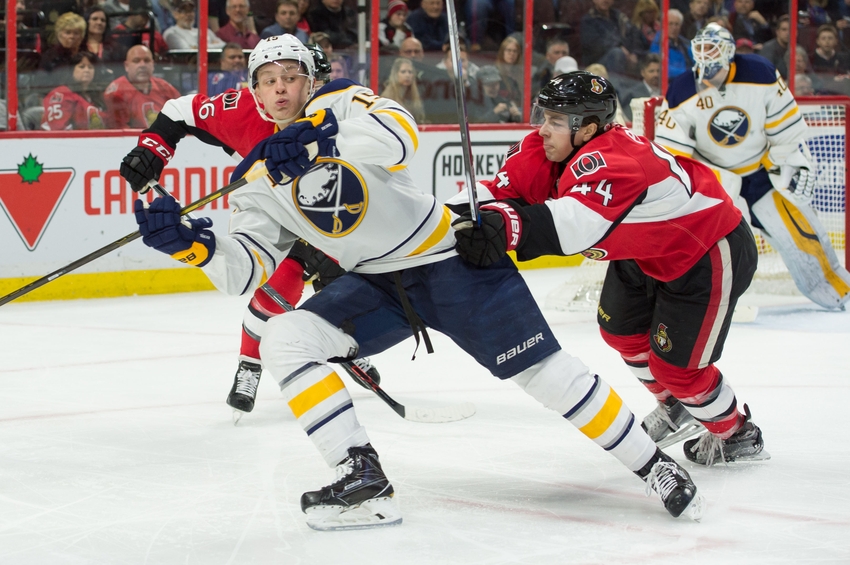 He's back, Buffalo Sabres fans, and life is good.
The Buffalo Sabres could have played games with us, fellow Sabres fans.
They could have made the decision as to whether Jack Eichel would suit up against the Ottawa Senators tonight a gametime decision, causing thousands of fans in and out of the 716 to spend hours wondering, "Will he?  Or won't he?"
It would have been cruel, sure, but the Sabres could have ramped up the tension, excitement, and Dear Lord I Feel Like I'm Going To Vomit sensation and made us wait until the team took the ice for pregame warm-ups to see if Eichel was going to make his 2016-17 debut tonight.
Instead, they put us all out of our misery and gave us the best news of the season so far:
It's official: JACK IS BACK!

Coach Bylsma & Jack both confirm he'll play tonight in Ottawa. pic.twitter.com/7RV78EQG7m

— Buffalo Sabres (@BuffaloSabres) November 29, 2016
One more look at Jack Eichel's rookie season.

His 2nd season in the @NHL officially begins tonight. pic.twitter.com/EsVCpVLlrp

— Buffalo Sabres (@BuffaloSabres) November 29, 2016
I don't know about you, but I'm pretty excited and feel like a little kid all over again.  Jack Eichel is back with the Buffalo Sabres, folks!  Maybe he can help this team score more than one damn goal!
Baby steps, I know!
This changes things, so I am scrapping the Fan Chatter post I had started and working on a new one – be sure to get your picks in before puck drop at 7:30, and Let's Go Buffalo!
This article originally appeared on