Boston Bruins: Patrik Laine Comes to Town on Saturday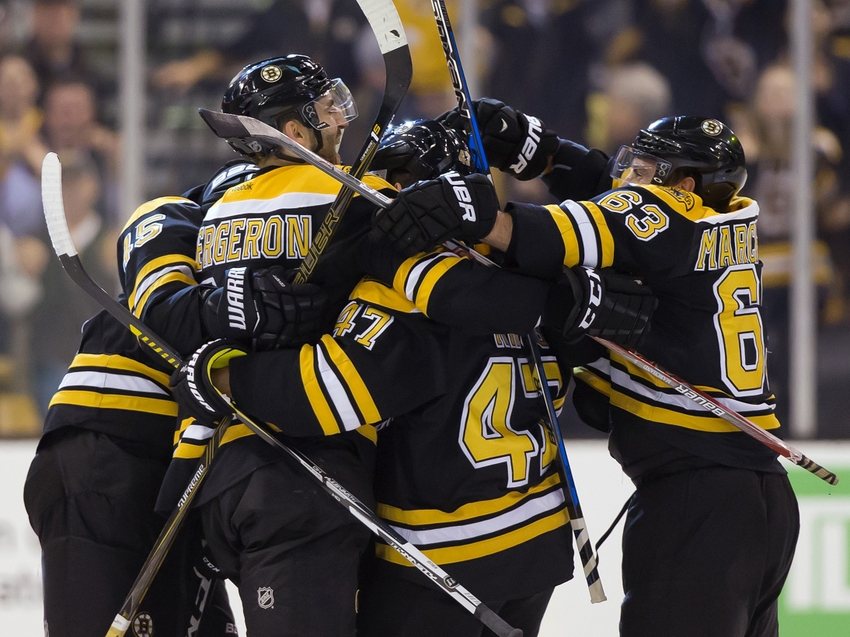 On Saturday, Nov. 19, Patrik Laine will play his first career game against the Boston Bruins at TD Garden. How will the Boston Bruins deal with him, Mark Scheifele and the rest of the Winnipeg Jets?
The NHL's 2016 second overall pick is coming to Boston for the first time tomorrow, and the outcome could be very different than the first time he played the Bruins. Back towards the beginning of the season on Oct. 17, the Bruins handled the Jets pretty easily by a score of 4-1. This was all before Patrik Laine showed us all the monstrous scoring capabilities that he has.
Game Notes
Since tallying two points in his first three games, Laine has scored eleven goals and four assists, good for fifteen points in sixteen games. This, of course, includes the two hat tricks he has scored against the Dallas Stars and Toronto Maple Leafs respectively. Zdeno Chara and Brandon Carlo will have to be on their game to stop guys like Laine, Scheifele and Blake Wheeler.
The Jets have been up and down lately, as they are 5-3-2 in the month of November and currently sit in 12th place in the NHL. The Bruins, on the other hand, have had an excellent month of November with a record of 6-3-0.
This is also the first time the B's get to see Jacob Trouba this year. Once considered a prime trade candidate, Trouba signed a two-year deal worth $6 million with the Jets on Nov. 7. Since ending the holdout, Trouba has yet to tally in four games with the Jets this season and has a -3 rating.
Mark Scheifele is another guy to watch for. Scheifele is tied for the NHL lead in points with Nikita Kucherov, is tied for third behind Laine in goals, and has worked great with guys like Blake Wheeler and Patrik Laine. He is currently tied for third in the league in goals along with David Pastrnak. Winnipeg's first line has got to be a big priority to shut down.
All and all, the Bruins likely have a tough game ahead of them against a team with plenty of high-end offensive fire-power. Only time will tell how they fair.
More from Causeway Crowd
This article originally appeared on