Boston Bruins: Patrice Bergeron Confirmed To Debut Tonight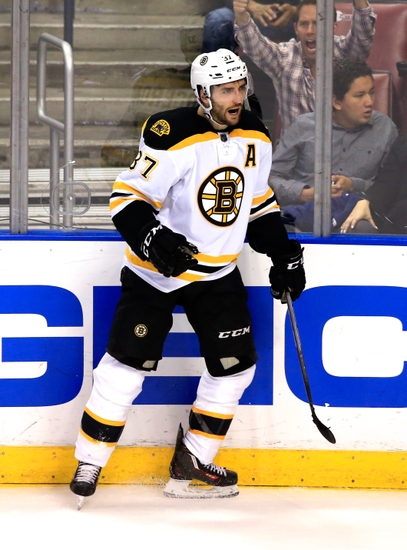 The Boston Bruins have missed forward Patrice Bergeron for the last three games. Still, the Bruins won two out of three games without him.
NHL Las Vegas: Expansion Draft Protection List Decisions Roundtable
The Boston Bruins organization confirmed earlier today that Bruins forward and alternate captain Patrice Bergeron will make his 2016-17 season debut tonight. He missed the first three games of the season due to a lower-body injury. He began practicing with the team yesterday.
"Bergeron, I think he's on track to play [Thursday]," said coach Claude Julien following Wednesday's practice. "Unless I'm told otherwise [Wednesday] or [Thursday] if he comes in and feels any different, I think we're hoping he's going to be in the lineup. It might be a little different for McQuaid, maybe a few more days or so, but I think he's very close as well."
Patrice Bergeron's return is nothing but a boon for the Bruins and the fan base. He's considered to be the best two-way forward in the game right now.
"Doesn't matter what night it is; anytime Patrice comes into the lineup, it's a big lift," said Claude Julien according to Twitter.
Bergeron's return has caused a few shakeups among the Bruins forwards.
First set of line rushes:
Marchand—Bergeron—Pastrnak
Heinen—Krejci—Backes
Beleskey—Nash—Hayes
Schaller—Moore—Acciari

— Boston Bruins (@NHLBruins) October 20, 2016
Danton Heinen moves up to the Krejci line to be backed up by David Backes. Tim Schaller ends up on the fourth line in a more permanent role, and Austin Czarnik is headed for Providence.
It will certainly be good to see Bergeron back on the ice for Boston. His absence has been keenly felt. While the B's have done alright without him, they'll only do better with him centering the top line.
More from Causeway Crowd
This article originally appeared on