Boston Bruins: Kevan Miller Back With The Bruins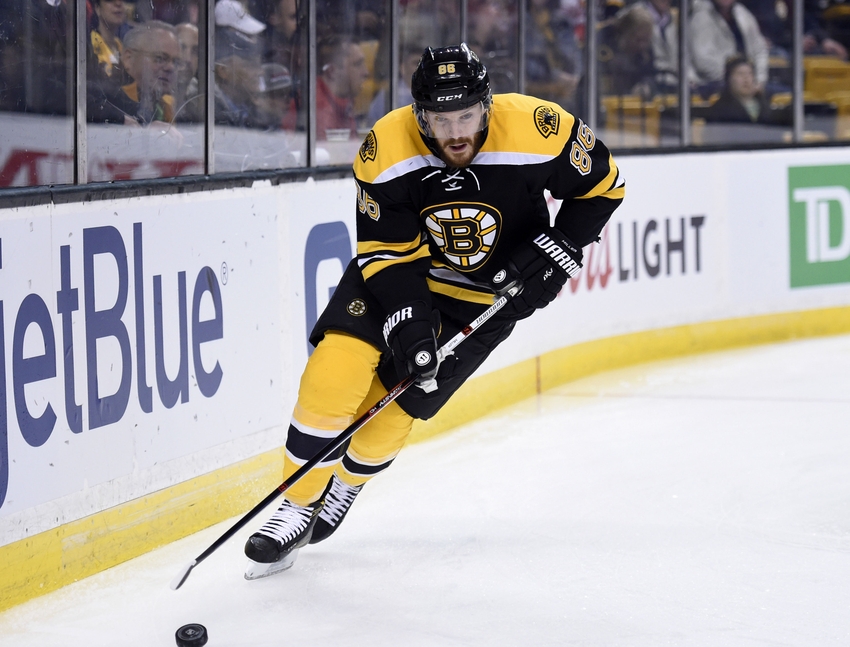 Boston Bruins defenseman Kevan Miller is a polarizing figure among the fans. Some believe he's a capable blueliner that can put up big minutes for Boston. On the other side of the fence, there are many fans who can't figure out why the Bruins paid so much to keep in the spoked 'B'.
Boston Bruins defenseman Kevan Miller traveled with the team on their most recent road trip. It was initially hoped that the 29-year old blueliner will make his season debut against the Minnesota Wild on Thursday.   Unfortunately for Miller, the Bruins front office and medical staff don't think it's quite time for his return.
"It was very frustrating for me," said Miller of his ill-timed injury. "In the last preseason game, I injure myself and don't get to start the season with the guys – but they've done a great job. It's been really fun to watch and it's fun to be watch them be successful, but definitely a struggle to be up there [in the press box] and not be able to help the guys out and practicing."
Miller had gotten injured in the last preseason game against the Philadelphia Flyers. Miller's injury allowed players like Brandon Carlo and Colin Miller to get some solid play time with the big club. There is no set time-table for his return. (He was expected to be ready by the week of November 21.)
"He's back skating with us – he's coming around," said Bruins Head Coach Claude Julien of Miller's situation. "Still not fully cleared for anything, full contact and all that stuff, but good enough to practice with us."
When Miller returns the Bruins will have to juggle their roster of defensemen and hope that Miller is capable of jumping right in.  Miller is capable of playing solid minutes against other teams bottom six forwards. He has had trouble in the past competing against top lines though.
Last season, the Bruins had no choice but to put him out there against the best forwards in the league. That led to lost points and lost games for the Black and Gold. This led him to have an ugly relationship with some of the Bruins faithful. That relationship only soured further when the Bruins signed Miller to a four-year deal at $2.5 million a year.
Miller isn't sure when he'll be playing again, but he's been trying to get himself ready. He's been skating before practices. He's back to practicing with the team, and he's just glad to be around his brother Bruins again.
"Just being back around the guys and being around the locker room, it's good for the psyche for sure," said Miller.
This article originally appeared on