Week 16 fantasy football recap Brady, Roethlisberger M.I.A, Hightower erupts
When I worked in Toledo, Ohio, Toledo Mud Hens beat writer – John Wagner – had a simple, yet noteworthy section in the paper. He called it three-dot-data. They were little morsels of minutiae that also informed the masses. For Week 16, I present my fantasy football three-dot-data for every NFL matchup. Thanks to Wags for the inspiration.
Chargers at Raiders (Thursday)
Melvin Gordon to IR didn't open door for Donald Brown despite Week 16 touchdown … 14 carries for 17 yards … Danny Woodhead 108 total yards with eight receptions finished fantasy season strong in PPR leagues … what-if Philip Rivers can create Keenan Allen's out of any WR based on Chargers' offensive scheme, depleted roster? … Dontrelle Inman eight receptions for 82 yards with a touchdown … Antonio Gates whispering about one more year … no touchdowns in last four games and second-worst fantasy performance of season at Oakland (3.1 FP – PPR)
Latavius Murray owned the Chargers in 2015 … averaged 19.2 FPPG vs. San Diego … Derek Carr has 72 rushing yards in last two games … had 54 rush yards in previous 13 games … Amari Cooper limping to finish line with banged up foot injury … two receptions for 10 yards in Week 16 after 30 fantasy points in Week 15 and 24.3 FP in first matchup vs. Chargers earlier this season
Redskins at Eagles (Saturday)
Kirk Cousins home/away TD:INT ratio splits didn't deter owners from streaming him against Eagles … 40+ fantasy points back to back weeks … has thrown only one interception in past five games … trademarking "You Like That?!" … about to make FA money or earn franchise tag … how much fun is "healthy" Jordan Reed? … concussions and other ailments limited him the last few seasons, but Reed averaging 19.99 fantasy points per game (PPR) over last nine games … Pierre Garcon best fantasy week of 2015 (21 FP) … Pierre Thomas, P-T Cruiser returns! Seven receptions for 67 yards with 22 more on the ground
Eagles offense reminds me of the hot gift of 2015 – the "hoverboard" … this SNL skit did a nice job dissecting the hype …
NFL wins and losses aside, Zach Ertz and Jordan Matthews posted big numbers for fantasy owners during the playoffs … Ertz averaging 9.5 FPPG for season, but 17.2 last four games … Matthews averaging 13.1 FPPG for season, but nearly 17 FPPG last five games … the run game is a disaster
Patriots at Jets
Injuries to the offense finally caught up with the Patriots … last three games, Brady averaging 19.3 FPPG … for context, Cousins averaged 36 FPPG … matchups matter, but Brady's targets depleted and Gronk bracketed constantly … Gronkowski averaged 20.9 FPPG in first seven games … averaged 15 FPPG in last seven games … Steven Jackson seven carries for 15 yards
Ryan Fitzpatrick beard was the problem … since shaving, 13 TDs one INT and 28.4 FPPG during five-game win streak post-shave … Chris Ivory's brutal running style took its toll late in the season … left game briefly (knee) and finished with 11 carries for 38 yards … Jets passed on Patriots' goal line, too … Eric Decker one TD in all but three games this season … Brandon Marshall nine touchdowns in last eight games … four out of past five games with 115-or-more receiving yards
Steelers at Ravens
Big Ben posts season-low 4.6 fantasy points against Ravens … Baltimore allowed sixth-most fantasy points per game to opposing QBs … DeAngelo Williams 153 yards … fourth 100-yard rushing game of the season … 11 rush TDs second-most of career for single season (2008 – 18) … Martavis Bryant six receiving yards was a season-low against a defense allowing the MOST fantasy points to opposing WRs
Buck Allen's 22.4 fantasy points second best of his rookie season … five receptions for 35 yards once again gives owners pause of why Forsett didn't get those touches … Kamar Aiken recorded 5-or-more receptions in each of his past eight games
Jaguars at Saints
Lots o' fantasy points … Jaguars falling behind early removed potential breakout game for Denard Robinson (12.1 FP) … Allen Robinson and Allen Hurns combine for 14 receptions, 259 receiving yards with three touchdowns … Hurns 30.6 fantasy points were a season high … Robinson's 27.1 were third-most … Julius Thomas owners paid the price … the tight end only saw two targets during rally/garbage time
Brees' 410 passing yards marks the fourth time in the past three seasons he's thrown for more than 400 yards in a game … Tim Hightower's comeback and revival continues to write itself … the running back racked up 169 total yards with two scores in his third start in three seasons … the 31.9 fantasy points ranked RB2 heading into Monday night … Mark Ingram's season-high was 22.8 before he hit IR … Ben Watson averaged 14.9 FP in previous three games … bum knee didn't allow him to practice ahead of Week 16 … finished with one receptions for five yards
Texans at Titans
Texans DST ownership at 64 percent … so plenty of owners had opportunity to stream in Week 16 … unit scored 22 fantasy points thanks to three fumble recoveries, fumble recovery for a TD, interception, a sack, and the fact the Titans are playing for 2016 … if you had Brandon Weeden ranked QB6 – 25.1 FP – for Week 16 raise your hand … Cowboys fans sounded off on Twitter …
All of a sudden he wants to ball #Weeden #CowboysNation 😂😂😂 pic.twitter.com/EgxbxtYiSY

— Mr. Fisher (@itsQUAKE) December 28, 2015
Titans wasted Jared Cook in the offense and are on the verge of wasting Delanie Walker … Walker's 16 FPPG (PPR) ranks third-best at TE this season
Browns at Chiefs
Wow, Johnny Manziel rushed for 108 yards! … Oh, Johnny Manziel completed 13-32 passes … Isaiah Crowell rushed 16 times for 88 yards with a touchdown
Chiefs' conservative offense hasn't allowed guys like Jeremy Maclin and Travis Kelce to reach fantasy point ceilings on a regular basis … Spencer Ware (ribs) only carried the ball five times compared to Charcandrick West's 15 touches
Colts at Dolphins
The Dolphins must have quit two weeks ago when they lost to the Giants … zero effort in Week 16 – even at home … Colts quarterbacks are walking wounded … yet Matt Hasselbeck (AC Joint) and Charlie Whitehurst (placed on IR Monday) led the offense to an 18-12 road win … Frank Gore posted his best fantasy performance – 23.5 FP – via 85 rush yards and two scores … the defense sacked Ryan Tannehill six times and recorded 10 tackles for loss
Lamar Miller's five receptions were the most in a game since mid-November … but 15 carries for 31 yards against one of the worst rush defenses makes one wonder if he was still pissed about lack of work recently or banged up … Jarvis Landry posted his eighth game with seven-or-more receptions this season … if the Dolphins pick up an offensive safety in Week 17, they'll set a NFL record … good stuff
49ers at Lions
Personal three-dot-data vent …
49ers Vance McDonald Week 15 = one reception, four targets and 10 yards (includes drop TD in end zone) … 49ers Blake Bell Week 15 = four receptions, eight targets and 43 yards …
49ers McDonald Week 16 = five receptions, seven targets, 61 yards, and a touchdown … 49ers Bell Week 16 = 0.0 #Blutarsky
DuJuan Harris joins 49ers last week … faces Lions rush defense … picks up 84 total yards including career-high 73 rush yards …
The Lions RBBC with a disappointing 87 rush yards and a Joique Bell touchdown … Theo Riddick had his best PPR fantasy performance 15.3 FP since Week 12 … he led the Lions with seven receptions as Golden Tate's week-over-week production dwindled (9.9 FP Week 16) … only the second time since Week 8, Calvin Johnson scored 19+ fantasy points
Cowboys at Bills
Round of applause for Darren McFadden … few people believed he could last 16 weeks … he's averaged 14 FPPG (PPR) since Week 5 when he became lead running back
When LeSean McCoy was starting, it seemed Karlos Williams would rip off long touchdown runs … when Karlos Williams is in the mix and McCoy is sidelined, Mike Gillislee vultures the long run for six … he's got a 60-yard and 50-yard touchdown run the past two weeks … Williams led the team with 17 carries, but was negatively impacted with Tyrod Taylor calling his own number a season-high 14 times, 14 rushes for 67 yards … Sammy Watkins averaged 22.9 FPPG over his past five games
Bears at Buccaneers
Kind of a clunker for Doug Martin to end the season … the 8.5 FP and 49 rush yards were his worst production since Week 9 … Charles Sims – not Mike Evans – led Buccaneers in receiving with 72 yards on three receptions … his 20.7 fantasy points were a season high and he's averaging 14.8 FPPG over the past three games … Austin Seferian-Jenkins scored second touchdown in as many weeks
Ka'Deem Carey and not Jeremy Langford or Matt Forte earned the red zone and goal line work … only 17 total yards, but two touchdowns is living right in the fantasy world
Panthers at Falcons
Devonta Freeman averaging only 2.95 yards per rush last four games … Julio Jones toasted Panthers secondary (Josh Norman U) for 178 yards on nine receptions … Jones' touchdown was a jump ball he won and easy scamper to end zone
Panthers first loss of the season really shows in the box score … Cam Newton QB rating of 69 with a lost fumble … Cameron Artis-Payne averaged 9.8 yards per rush, but only received five carries … Greg Olsen four receptions for 40 yards … Ted Ginn turned into a fantasy pumpkin with one reception for nine yards and a calf injury which forced him from the game at the half … Ginn averaged 26 FPPG in previous three games
Rams at Seahawks
Christine Michael six carries for six yards … ouch … Doug Baldwin's touchdown streak extended to five games … caught eight passes for 110 yards with the score … Jermaine Kearse and Tyler Lockett combine for only six receptions for 71 yards (TD)
How weird can the NFL be? … Kenny Britt has scored a touchdown in back-to-back games … his only other score came in Week 2 … Todd Gurley gutted out 19 carries for 85 yards with a touchdown (4.5 YPR) … looking at season stats … Tavon Austin ranks inside Top 48 running backs in rushing … so RB4 … crazy
Packers at Cardinals
Aaron Rodgers desperately needs Jordy Nelson back … he turned the ball over three times and completed 13 of 28 passes for 153 yards against the Cardinals … Rodgers ranks QB16 last four weeks … Eddie Lacy isn't winning owners over … Randall Cobb is a shell of the fantasy weapon he was when Nelson lined up alongside him … Cobb has eight games where he recorded 40 or fewer receiving yards … for those interested in James Starks in 2016 … he's fumbled five times and lost three this season
Arizona Cardinals defense / special teams scored Week 16-high 33 fantasy points … the unit scored two touchdowns, recovered three fumbles, sacked Rodgers nine times, picked him off once, and held the Packers to eight points … what-if Chris Johnson wasn't signed by the Cardinals this season … what would David Johnson have achieved? … the running back has averaged nearly 26 fantasy points per game over the past month … 2015 Fantasy Football Playoff MVP? … Michael Floyd averaging 88.6 receiving yards per game over past seven (7) games with four touchdowns
Giants at Vikings
No Odell and this Eli …
It's the second quarter and Eli Manning has more completions to the #Vikings (1) than to his own team (0). pic.twitter.com/KD0QB1eXKu

— Tyler Mason (@tylermason21) December 28, 2015
The Giants reached a new 2015 low in Week 16 … but to be fair, Rashad Jennings balled out the last three weeks … he rushed 14 times for 74 yards with two receptions for 62 yards against the Vikings … past three games average 115 total yards with one TD and one fumble
Facing Adrian Peterson is like death by a thousand cuts … Vikings lead allowed AP to get 4th quarter rest … opened door for dynasty stash Jerick McKinnon … he rushed seven times for 89 yards with two touchdowns … Stefon Diggs finished with four receptions for 19 yards against Giants poor pass defense
Bengals at Broncos
The big inside-football moment is when the Broncos moved from man defense to zone … A.J. Green and Mohamed Sanu (rush) scored their touchdowns vs. man coverage … the Bengals didn't score a touchdown in the second half
C.J. Anderson's 2015 resume boasts only three games where he rushed for 60+ yards … Week 16 CJA rushed nine times for 73 yards with a touchdown and a fumble lost … Ronnie Hillman rushed nine times for 35 yards and caught four passes for 37 yards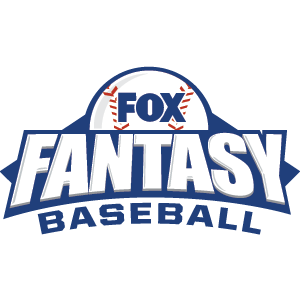 FOX Fantasy Baseball
Join or Create a Free League
Play Now!