This week's 6 fantasy running back committees to watch
Welcome back to our weekly look at fantasy running back committee situations. The foundation for this recurring piece will be workload – mainly snaps and touches. Touchdowns and yards are great, but without the volume, you can't count on them on a regular basis.
Week 10 has four byes of modest fantasy running back importance, with the Bills, Lions, Colts and Raiders all off. Latavius Murray deserves a vacation after Sunday night's three-TD performance, right?
Baltimore Ravens
Terrance West: 30 snaps; 15 carries, 21 yards; three targets, one reception, six yards
Kenneth Dixon: 20 snaps; nine carries, 13 yards; two targets, two receptions, zero yards
The Ravens said they wanted to get Dixon more involved, and they did. Neither Baltimore back ran well thanks to a bad performance from the offensive line, but West has 23 carries for 31 yards over his last two games. Remember that Dixon was the favorite to win the job before injuring his knee in the preseason – are you still stashing him for that reason? If so, your time might be coming.
Dixon probably won't take over this backfield by Thursday night against the Browns, but the timeshare probably has both he and West in flexville. With the Ravens starting the week as a 10-point favorite against a Browns' defense that allows 146.4 rushing yards per game, there's opportunity for both Ravens' backs to produce. Dixon apparently suffered a chest contusion in the fourth quarter of Sunday's game, which could obviously affect his Week 10 status. Stay tuned.
Cleveland Browns
Isaiah Crowell: 22 snaps; six carries, four yards; four targets, four reception, 63 yards
Duke Johnson: 22 snaps; five carries, 30 yards; two targets, two receptions, 16 yards
What's with Crow getting more catches than Duke? In a 35-10 game, conventional playing time can go out the window, so don't read too much into that stat. The splits for the season are 292-257 (snaps) and 130-83 (touches) in favor of Crowell, and we should expect more of the same this Thursday. Garbage Time Duke would probably get more receptions than the two he had on Sunday, though.
Jacksonville Jaguars
T.J. Yeldon: 43 snaps; seven carries, 33 yards; six targets, five receptions, 32 yards, TD
Chris Ivory: 34 snaps; 18 carries, 107 yards; two targets, one reception, zero yards
The Jags wanted to run more under new offensive coordinator Nathaniel Hackett, and they did just that, with Ivory and Yeldon combining for 140 yards on the ground. Two quotes from this Florida Times-Union article stand out:
1. Yeldon: "(Hackett) told us this week if we get positive yards, he's coming back to the run instead of going away from it. Whoever is getting yards will keep getting the ball."
2. Beat writer Hays Carlyon: "The plan should also involve giving Ivory two-thirds of the carries. Yeldon is good on third down as a receiving weapon … But, Ivory should shoulder the load."
If Carlyon is correct, Ivory looks to be an RB2 against the Texans in Week 10, with Yeldon in flexville (RB2 in PPR).
Minnesota Vikings
Matt Asiata: 27 snaps; nine carries, 27 yards; two targets, two receptions, 14 yards
Jerick McKinnon: 25 snaps; seven carries, eight yards
Ronnie Hillman: 17 snaps; seven carries, 30 yards; one target, one reception, 32 yards
Ronnie %$#@! Hillman? I'm officially resigning as president of the North Carolina Chapter of the Jerick McKinnon Fan Club, as Hillman saw more touches than McKinnon in the first game with Pat Shurmur as the Vikes' new offensive coordinator. Maybe this will continue and maybe it won't, but who wants to use someone from a three-man committee, even against the Redskins (4.9 ypc)? Heck, this team hates its running backs so much that it handed the ball to TE Rhett Ellison for a one-yard touchdown during the last minute of the game against the Lions.
Don't start any Vikings' back until you see how this progresses, but picking up Hillman on the cheap (if you can) would be a decent free-agent move this week. My high hopes for McKinnon are going, going …
New Orleans Saints
Tim Hightower: 35 snaps; 23 carries, 87 yards, TD; one target, one reception, 15 yards
Mark Ingram: 33 snaps; 15 carries, 158 yards, TD; two targets, two receptions, 13 yards, TD
A guy getting 3.78 yards per carry against the 49ers is like getting two vs. anyone else, right? OK, that was a cheap shot. Sorry, Tim Hightower.
Jeff Duncan of the New Orleans Times-Picayune notes that the Saints "have found something with their two-headed backfield," and finally seem interested in a balanced offense after racking up 77 rushing attempts in their last two games. I prefer Ingram to Hightower — but not by a lot — near the RB2/flex cusp for Week 10's home matchup with the Broncos. Maybe I'm underrating this duo, but the idea of Ground-n-Pound Saints isn't something I'm willing to buy stock in just yet.
New York Giants
Rashad Jennings: 37 snaps; 11 carries, 26 yards; three targets, three receptions, 13 yards
Paul Perkins: 22 snaps; 11 carries, 32 yards; three targets, three receptions, 15 yards
Perkins didn't help fantasy squads, but he was more effective than Jennings, even though that's not saying much. NJ.com's report card from Sunday's game said that "Perkins at least showed a few nice moves in the fourth quarter, and that should be enough for the rookie to get the majority of the carries next week." Also, note that Perkins carried four times for 17 yards on a late drive when the Giants were trying to kill the clock.
This team generally doesn't run well, but if you're looking for a flexy back in Week 10, Perkins (owned in 1.4 percent of FOXSports.com leagues) should be ahead of Jennings on your list.
Extra points
* Dion Lewis might be activated by the Patriots this week, but MassLive.com notes the following: "Just because he will soon be moved to the active roster does not mean he'll soon be a major contributor for the Pats offense. The Pats are 7-1 and in first place in the AFC. They have a capable backup in James White. They can afford to mix Lewis in slowly and then crank up his workload as the playoffs approach." He's talking to you, fantasy owners.
* The Bucs seem to think that Doug Martin will be back for Sunday's game against the Bears. He missed Monday's practice, though. Peyton Barber would be the next man up.
* Falcons head coach Dan Quinn said Friday that he's "hopeful" of a Tevin Coleman return in Week 10.
* 49ers RB Carlos Hyde (shoulder) doesn't know if he'll be back at Arizona on Sunday. If not, DuJuan Harris (142 yards from scrimmage, TD) will be the man again.
* If you benched Eagles RB Ryan Mathews, you were probably mad when you saw him score on an eight-yard run in the second quarter. Just note that Mathews was on the field for eight snaps, running five times for 15 yards and catching a pass for no gain. You can't start a guy like that.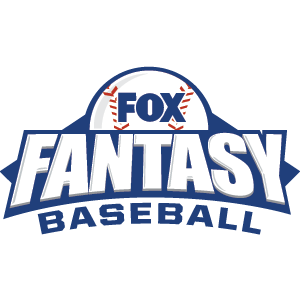 FOX Fantasy Baseball
Join or Create a Free League
Play Now!