Fantasy Basement: Week 5
The Fantasy Basement is a weekly piece that provides fantasy advice on lineup calls, sleepers, waiver-wire moves and rookie spotlights, along with the occasional ramble or two. Why "Fantasy Basement" you ask? There is a common misconception that sports writers dwell in their childhood cellars, that the institution promotes arrested development. Um…how does that have negative connotation? After all, who wouldn't enjoy coming home to fresh-baked cookies and having their laundry done?…Anyway, enjoy!
Start 'Em
QB: Brian Hoyer, Browns
Must say, I'm enjoying the praise aimed at Hoyer more than his actual performance. "We always believed in Brian…thought he had the tools to succeed at this level…his preparation and cognition are impeccable." Really? THEN WHY WAS BRANDON WEEDEN STARTING IN THE FIRST PLACE?!?!?! Only possible explanation: coupled with the Trent Richardson trade, the Browns planned on bottoming out, and implementing Hoyer over second-string Jason Campbell would impede an accidental decent showing under center. It's not like Hoyer was an unproven commodity. The man got cut by the Cardinals.
Yet, in shades of Major League, the band of Cleveland misfits have turned their fortunes around and now find themselves tied for the division lead. I only pray that Rob Chudzinski has a cardboard cutout of Jimmy Haslam in the locker room. (In a related note, never trust an elder billionaire who made his fortune off pit stops with the name "Jimmy.")
Anyway, there's a tad of hesitation in inserting Hoyer, as Thursday night games tend to be sloppy affairs. However, the Bills are giving up 299 passing yards per game, and with the Browns backfield struggling in the post-Richardson transition, Cleveland will persist as an aerial-based attack. Hoyer, owned in just 3.5 percent of FOXSports.com leagues, is a suitable candidate in two-QB leagues or deeper formats.
Other starts: Sam Bradford, Ryan Tannehill
RB: Eddie Lacy, Packers
Lacy is a full participant in Green Bay practice following his concussion spell, and his return equates to a must-start with Detroit surrendering the fifth-most fantasy points to running backs. Although he shined in replacement duty two weeks ago, Johnathan Franklin will likely be the change-of-pace plan for the Packers, and with James Starks still nursing a knee injury, Lacy should see the lion's share of carries.
Other starts: David Wilson, Danny Woodhead
WR: Hakeem Nicks, Giants
Endorsing Nicks isn't the soundest of propositions, and with good reason: the fifth-year receiver dropped three passes in Week 4 and is dealing with a dislocated finger. Oh, and the Giants' season has fallen apart quicker than Greg Schiano's credibility. Other than that, things are looking up!
Nicks owners do have rays of hope this weekend. In the three games he's played this season, Nicks has been targeted 26 times, illustrating his 12 receptions are not a matter of disregard from Eli Manning. A date with the Eagles should assist with facilitating a strong day for Nicks, with Philly conceding the most points to fantasy wideouts through the first quarter of the year. It's ok to doubt David Wilson or the merit of the G-Men defense, but keep your conviction in Nicks and the New York passing game.
Other starts: Eddie Royal, Michael Floyd
TE: Jared Cook, Rams
Since hauling in seven balls for 141 yards and two scores in the season opener, Cook has been relatively quiet on the rotisserie front, turning in 10 catches for 99 yards and no scores. The erraticism of Sam Bradford hasn't helped, and when the St. Louis quarterback is hitting his intended destinations, he prefers spreading the rock around (four Rams have 27 or more targets). Moreover, examining Cook's career game logs, it appears Week 1 falls under the one-game wonder category rather than a sign of dividends to come. So why does Cook earn our thumbs-up this week?
BECAUSE ST. LOUIS IS PLAYING JACKSONVILLE! You know, the 0-4, Blaine-Gabbert-led, so-bad-they-had-to-give-free-beer-away Jaguars? Yeah, those guys. Turns out they also can't defend the tight end position, allowing the third-highest output among AFC squads. Not sold on Cook's prospects for the rest of the fall, as his inconsistency is hard to validate with an excess of viable options at tight end. This week? Make sure he's locked and loaded in your starting lineup.
Other starts: Greg Olsen, Charles Clay
DEF: St. Louis Rams
See the first two sentences of the above paragraph.
Other starts: Tennessee Titans, Arizona Cardinals
Sit 'Em
QB: Russell Wilson, Seahawks
I think Wilson could be the face of Seattle's franchise for years to come. "Game manager" usually has a negative connotation, yet I consider Wilson to be in that Ben Roethlisberger circa 2009 echelon of quarterbacks I'd want in my huddle with the contest on the line. And everyone who has come in contact with the man sings his praises, like he's a mix of Jesus, "The Dude" and an Australian drinking team.
As my fantasy signal caller? Not so much. In 20 regular season games, Wilson has 36 total touchdowns. Subtract three superb outings (Week 3 against the Jaguars, late-2012 matchups with the Bills and Niners) and that figure plummets to 24. He ranks 25th in passing yards, hitting 61.5 percent of his intended targets (17th). Wilson has the speed to do damage on the ground, yet he's surpassed 40 yards only four times, and out of his four rushing scores, three derive from one game. Factor in an upcoming slate littered with formidable defenses, and Wilson is best-suited for the pine in fantasy.
Other sits: Alex Smith, Andrew Luck
RB: Ryan Mathews, Chargers
Mathews has made it through a quarter of the year without missing a game. Marinate on that steak for a moment.
Alas, staying out of the infirmary has not correlated to fantasy dividends for Mathews proprietors. The San Diego back is managing a career-low 3.5 yards per rush. Worse, Danny Woodhead is seeing an elevated amount of work in the backfield in passing plays, and Ronnie Brown is snagging carries at the goal line.
A rendezvous with Oakland may seem advantageous, but Mathews is merely a bye-week replacement at this point of his career.
Other sits: Knowshon Moreno, Trent Richardson
WR: Reggie Wayne, Colts
A contingent of managers will stick with Wayne. Understandable, as the venerable receiver is on pace for a 1,200-yard campaign. Two counters to this action:
– The Colts don't throw as much as perceived, averaging 224 yards per game (23rd in the NFL).
– Wayne will be opposing the vaunted Seahawks secondary, one that's suffocating adversaries to 191 passing yards per contest (fourth-lowest in the league).
Simply too many productive wideouts available to roll the dice with Wayne this week.
Other sits: Mike Wallace, Dwayne Bowe
TE: Scott Chandler, Bills
I thought rookie EJ Manuel would lean on Chandler more during his assimilation process as a check-down safety valve. Of course, I also believed The Internship would be a good movie, so I've been wrong before.
Only Steve Johnson and Robert Woods have seen more throws in their direction for Buffalo. Unfortunately, the Bills are a run-first scheme. Chandler's upcoming prognosis doesn't look good facing the Browns (fifth-fewest points to fantasy tight ends) meaning a bench spot for Week 5.
Other sits: Tony Gonzalez, Jermaine Gresham
DEF: Baltimore Ravens
They struggled on the big stage versus the Saints, but the Dolphins offense can be dangerous. I'm not as pessimistic as I was two weeks ago on this unit's outlook, just don't think the Ravens merit starter status in standard leagues, either.
Other sits: Detroit Lions, Cincinnati Bengals
Waiver Wire Watch: Rashad Jennings, Raiders
Hope you're sitting down: Darren McFadden is on the shelf with an injury. Shocking, I know. Enter Jennings, best known for frustrating fantasy owners during Maurice Jones-Drew's contract sabbatical/injury-plagued 2012 season with a miniscule 2.8 yards per carry in 100 attempts. However, Jennings showed a tad of promise in relief of McFadden last week, racking up 45 yards on the ground and adding eight receptions for 71 yards in the receiving arena.
The Raiders offensive line isn't great, and Jennings lacks the explosion of most backs. Nevertheless, the Chargers are allowing the fourth-most fantasy points to rushers this year, and Jennings' receiving contributions boost his value in PPR formats. Available in 88 percent of FOXSports.com leagues, Jennings is worth the roster stash.
Email of the Week
This week's winner is Martin from Gary, IN who writes:
Can't believe you don't like the Bears what's the deal?
Marty, for the life of me, I have no idea what you're talking about. (Actually, that would make a good title for my autobiography: I Have No Idea What You're Talking About – The Joel Beall Story.) I'm one of the few proponents of Jay Cutler, love the Bears' unis, the Windy City is one of my favorite places to visit. Are you upset that I picked against the Bears last week in Pro Pick 'Em? You do know they lost, right? Besides, if anything, according to this story, you should heed my advice on such decisions. Admittedly, I have no idea what the basis for this analysis was, but I'll take it!
Fantasy Flyer: Jeremy Kerley, Jets
I know, not easy to leave your fantasy fruition in the hands of Geno Smith. However, Atlanta's secondary is a depleted group, and with Santonio Holmes and Stephen Hill likely out against the Dirty Birds, someone has to be on the receiving end of Geno's air forays, right? Kerley quietly put together a respectable 2012 with 56 grabs for 827 yards, and looked alright versus a strong Titans defense last week (four receptions, 65 yards). Kerley is definitely a gamble, but in deeper formats, might be worth the risk.
This Week in BRENT CELEK
The Pride of Philly righted his wayward ship in Mile High last Sunday, finishing with 57 yards off six targets. It probably helped that Celek was still riding a climber's high from scaling the Rocky Mountains before the game. Granted, the only reason Celek took this undertaking was he mistakenly thought it was the same mountain range that Rocky Balboa climbed in Rocky IV, but still impressive.
2013 stats: Seven receptions, 131 yards, one touchdowns.
Linebacker Body Count: Four.
Personal Foul on: Tampa Bay Buccaneers
Originally I thought there were no winners in this Greg Schiano-Josh Freeman feud, only losers. Mainly, the city of Tampa, for having to put up with this garbage. But leaking supposedly-confidential info on Freeman's medical and drug history? Not cool, chief. In a related note, can two coaches from the same city be more polar opposites than Schiano and Joe Maddon? The Rays manager is an astute, perceptive, cool cat; Schiano is like Bud Kilmer from Varsity Blues, only somehow more unlikeable.
Gatorade Shower Goes to: Tom Brady
No running game, his neophyte receiving crew has collective hands of stone and his offensive line is merely so-so. Hasn't stopped Brady from leading the Pats to a 4-0 start with a 7/2 touchdown-to-interception ratio. Through a quarter of the season, man has my non-existent MVP vote.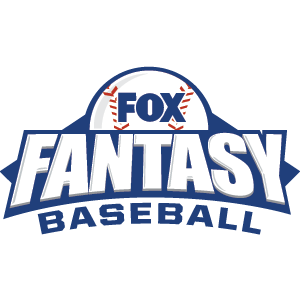 FOX Fantasy Baseball
Join or Create a Free League
Play Now!