Week 10 RBBC: Who is Darrel Young?
Welcome to the season's ninth edition of our weekly look at fantasy running back committees. Note to Arian Foster owners: Yes, everyone feels really bad that you lost him after one play on Sunday night.
In this space, we'll attempt to read the backfield tea leaves to help you with lineup decisions. We'll post this article each Tuesday, and offer updates in our fantasy coverage throughout the week, including in the Friday morning edition of the FOX Sports Fantasy Buzz Blog!
As usual, this series will focus mainly on the more volatile and/or 50-50 situations, but there will be some non-committee and injury notes as well. If you have any questions, the FOXSports.com fantasy staff is always happy to help. The best ways to reach me are via Facebook or Twitter. Any tier recommendations below (e.g., RB2) are meant for 12-team standard leagues.
Finally, start/sit recommendations for the players below always depend on the rest of your roster. For specific RB rankings, click here. Rankings will be available at around noon ET each Wednesday.
Bye week: Browns, Chiefs, Jets, Patriots
Thursday game: Redskins at Vikings
Arizona Cardinals
Rashard Mendenhall is expected to return in Week 10, but will probably be in a timeshare with rookie Andre Ellington against the Texans' mediocre run defense. As much as we all want to declare Ellington's superiority, who wants to bet against Mendenhall getting any goal-line work? Ellington ranks above Mendy in the low-end RB2 range, but not by as much as you'd think.
Baltimore Ravens
It's not just Ray Rice, folks. Bernard Pierce is averaging the same 2.7 yards per carry this season that Rice is, and this team's offensive line doesn't appear to be getting any better. Rice has 124 touches to Pierce's 92, giving him about a 57 percent share of the work (with one missed game), and keeping him in RB2 territory. The big games will be few and far between, though.
Buffalo Bills
Remember The Steel Curtain? They're ranked 31st against the run, giving up 131.2 yards per game. C.J. Spiller (116 rushing yards) and Fred Jackson (77) came up big against the Chiefs, and should both be solid RB2s against the Steelers. If Spiller is finally healthy, look out.
Carolina Panthers
The three-headed monster has returned. Run for your lives, fantasy owners!
Seriously, DeAngelo Williams (15), Jonathan Stewart (12) and Mike Tolbert (nine) shared touches against the Falcons, and the plan moving forward is murky. Avoid these guys against the 49ers this week if you can.
Cincinnati Bengals
No matter how spectacular Gio Bernard was against the Dolphins on Halloween – and he was mesmerizing – he's going to share the workload with BenJarvus Green-Ellis. No ifs, ands or buts about it. That keeps The Law Firm in Flexville, with Gio as a strong RB2. That doesn't mean Gio's owners should bench him, but they definitely shouldn't expect to see an Eddie Lacy-type workload anytime soon.
Green Bay Packers
Speaking of Eddie Lacy, he was terrific (22-150-1) against the Bears on Monday night, and will remain a top-10 back even if opponents stack the box against him and backup QB Seneca Wallace. Start Lacy with confidence this week versus the Eagles.
Houston Texans
Arian Foster left Sunday's game very early due to a strained back, and with everyone focused on Gary Kubiak's condition, there hasn't been a lot of news on Foster. Ben Tate's owners should have their man ready to roll, even against the Cardinals' fifth-ranked run defense, for Week 10. Foster's owners need to have backup plans ready … again.
Indianapolis Colts
Trent Richardson still hasn't broken the 60-yard barrier in a game this season, and against the Texans on Sunday night, he ran just eight times. That was partly due to the Colts being in pass mode with a large halftime deficit, but he looks more and more like a plodder. Give T-Rich another chance against the 29th-ranked Rams' run defense this week, but don't expect miracles.
With all that said, starting Donald Brown remains a reach in most fantasy formats.
Miami Dolphins
Thirty-four carries for 194 yards over his last two games puts Lamar Miller solidly in RB2 territory, even if Daniel Thomas keeps stealing 10-12 carries every week. One thing to consider this week for Thomas' owners: The Dolphins' O-line figures to be down a bully, er, man.
New England Patriots
Stevan Ridley gashed the Steelers for 26-115-2 on Sunday. No problem, right? Well, he finally emerged as the clear-cut lead back over LeGarrette Blount and Brandon Bolden, but Shane Vereen is scheduled to return in Week 11, and we probably won't have any idea how the Pats will deploy Vereen until the game is played. Plan to keep starting Ridley if you own him, but keep your fingers crossed.
New Orleans Saints
Darren Sproles suffered a concussion early on against the Jets, and we'll have to wait and see on his Week 10 status. If Sproles can't play Sunday night against the Cowboys, Pierre Thomas (six rushes, 24 yards; seven receptions, 66 yards vs. NYJ) will be a very busy man and a must-start for fantasy owners. Mark Ingram might get a bit more work, too.
New York Giants
Andre Brown, Peyton Hills and Brandon Jacobs all practiced Monday, so we've got a three-headed monster on a bad running team. What's a fantasy owner to do? If desperate, Hillis seems like the best play, even if the timeshare is messy. I know people are getting excited about Brown, but he's not all that great, and Hillis has been serviceable as a runner, receiver and blocker in two games with the Giants. I don't see them throwing him overboard just because Brown is back.
The New York Daily News reported Monday that the Giants were installing a "small package of plays" for Brown in the Week 10 gameplan. You want to start him? Really?
New York Jets
The last three games have shown us that if the Jets are close or ahead, they'll mainly use Ivory, and if they're way behind, they'll switch to the better receiver in Powell. Since the Jets don't have any world beaters on their remaining schedule, Ivory figures to be the smarter play.
Oakland Raiders
Stay tuned for news on Darren McFadden's 79th career injury (it's a hamstring this time). If DMC can't go against the Giants, Rashad Jennings – who had 176 yards from scrimmage in a garbage time-filled loss to the Eagles – would be a perfectly acceptable flex play this week.
San Diego Chargers
If you own either Ryan Mathews or Danny Woodhead, you should remember that the Chargers ran once and threw twice from the one-yard-line at the end of regulation in their OT loss to the Redskins – the team had no confidence that they could punch in the short TD. Still, both backs are in the RB2 conversation again this week, with Woodhead's receiving skills making him one of the season's biggest surprises. Did you know that he's got 49 receptions in eight games?
Tennessee Titans
The Rams' run defense is a fantasy owner's friend, right? Chris Johnson (23-150-2) rebounded from four consecutive stinkers, while Shonn Greene added nine carries for 38 yards and a score. This week, the Titans host the Jaguars, whose bottom-ranked run defense should offer CJ2K another chance at fantasy stat-stuffing. Greene doesn't get enough work to be more than a bye-week plug-in.
Washington Native American Slurs and/or Terms of Respect
Five carries, 12 yards and THREE touchdowns for fullback Darrel Young? Mike Shanahan, you mother …
No, you shouldn't pick up Young. Yes, you should stick with Alfred Morris, who had his very strong game (25-121-1) overshadowed by Young's fantasy vulturing. And you should forget about Roy Helu, who has gotten just 10 touches since his big outing in Week 7.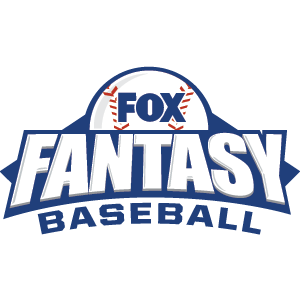 FOX Fantasy Baseball
Join or Create a Free League
Play Now!