Five Guys I'm Buying in Every Fantasy Football Draft
Don't get too caught up in value or positional need during your fantasy football draft. You know who you love, and you know who you hate. Don't shy away from your feelings.
One of the worst feelings in fantasy football is to miss out on your favorite picks going into the draft. Don't let that happen to you.
Go into your draft prepared with a short list of five guys you'd like to get. Make it realistic. We'd all love to have Antonio Brown, Julio Jones and OBJ, but that's not happening. Here's my list of five guys I'll take every single time based on their current 12-team PPR average draft position, according to fantasyfootballcalculator.com.
DeSean Jackson, WR, WAS (ADP: 7.11, WR38)
I'll type it out in big bold letters: CONTRACT YEAR. Jackson is motivated, fully healthy and playing for a new deal, which could lead to a career-year. Over his last 16 games, the 29-year-old burner has put up a 60-1169-7 line and is helped by all the attention tight end Jordan Reed will get over the middle. Jackson has little competition on the outside for targets and a history of racking up big yardage, as he's registered at least 900 receiving yards in every single season (6 total) he's played more than 12 games.
Jackson is usually a better pick in standard leagues than PPR, but he's incredibly undervalued in both. With Kirk Cousins blowing up late last year, everything is trending the right way for Jackson to be a legitimate WR2 in fantasy once again.
And as a bonus, you'll get to watch him do stuff like this:
Ryan Mathews, RB, PHI (ADP: 6.1, RB25)
Listen, I know. I've been burned by him too. At least now you're getting him at a discounted rate because of the injury history. Instead of burning a first or second round pick on him, you can nab him as late as the sixth round.
The juice is worth the squeeze at that point, as there's no question that Mathews is incredibly talented. In two of the last three seasons, he's led the league in fantasy points per snap at the running back position, according to Pro Football Focus. With DeMarco Murray gone and a head coach more focused on running the ball taking over, Mathews is going to get plenty of work, so long as he can stay upright.
He's a risk, but so are all running backs. Given his upside, role and draft day price, Mathews should absolutely be a target if you're going with the "Zero RB" strategy.
Jameis Winston, QB, TB (ADP: 11.3, QB16)
There just isn't that much to separate the second-tier QB group from the guys you can get in round 11 and 12 this season. The difference between players like Aaron Rodgers (18.8) and Andrew Luck (18.7) in points per game last year with guys like Winston (17.2) just doesn't justify and eight or nine round draft price differential.
Last year as a rookie, Winston finished the season as the QB13. You would think his stock would be soaring, but for some reason, he's being drafted as the QB16 instead. Even with talented playmakers on the outside in Mike Evans and Vincent Jackson and the Bucs playing at a faster pace during the preseason, Winston is still being undervalued. He's a big time talent with a favorable fantasy schedule, including two games against the Saints defense in weeks 14 and 16, which is fantasy football playoff time.
More than any other year I've played fantasy, I'm comfortable waiting around to draft my quarterback because elite talents like Winston will be there. Look at how effortlessly he puts this 40-yard bomb on a dime:
Jerick McKinnon, RB, MIN (ADP: 13.3, RB52)
It's rare you can get a handcuff to a 31-year-old running back with tons of miles on the odometer this late in the draft, right? Adrian Peterson is a rare breed, of course, but there's more reason than ever to target his direct backup. With Teddy Bridgewater out for the year, it seems more likely that the Vikings will want to preserve AP and not run him into the ground during what could be a lost season of sorts in Minnesota.
That means McKinnon should be more involved than ever, especially when the Vikings are playing from behind in garbage time. That's great news for McKinnon's receptions upside, as he's had over 20 receptions in each of his first two seasons, despite limited playing time.
From what we've seen of McKinnon, he can really play. He tore it up this preseason and he's averaged 4.9 YPC on his career thus far. If something happens to Peterson, McKinnon could easily slide into his role as an RB2 with upside. Even if AP stays healthy, though, there's sneaky Flex appeal here as well.
Antonio Gates, TE, SD (ADP: 9.9, TE11)
Don't sleep on him. Last year Gates was the TE7 in PPR fantasy points per game, outscoring Travis Kelce, Zach Ertz and Julius Thomas, who are all being drafted before him. Not all that long ago in 2014, Gates caught 12 touchdowns.
Gates will scare a lot of people off at age 36, but he has a special connection with Philip Rivers and will still be heavily targeted, particularly in the red zone.
The fact that Gates is being drafted after Tyler Eifert, who is projected to miss the first 4-6 weeks of the season, seems a little crazy. Maybe it's not sexy to draft the productive old guy in an offense that throws a ton, but you shouldn't care at this price.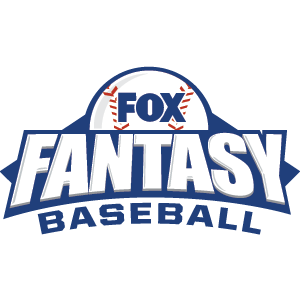 FOX Fantasy Baseball
Join or Create a Free League
Play Now!