Fantasy Football: Five Kansas City Chiefs To Play Vs Denver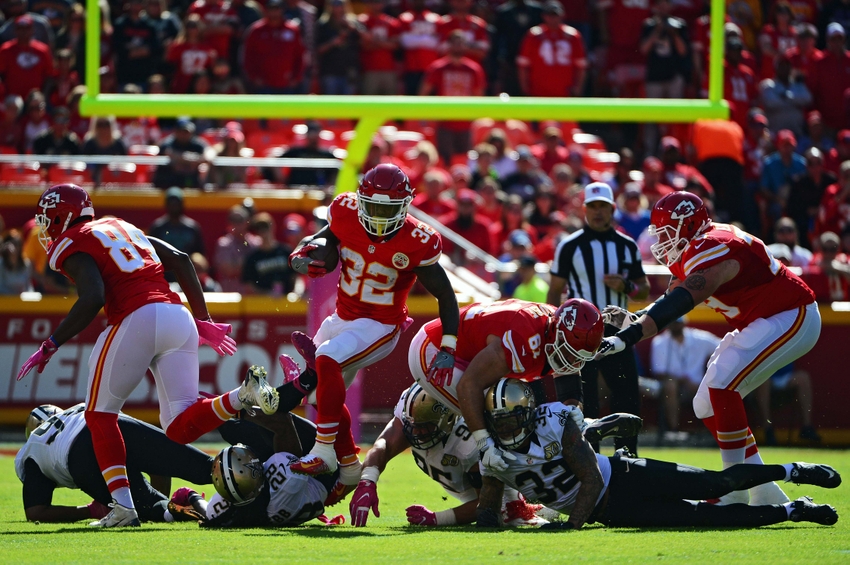 Fantasy Football season is quickly coming to an end. Here are five Kansas City Chiefs that will help you get into the playoffs.
As the 2016 NFL season heads into the home stretch, Fantasy Football players are getting ready for the playoffs. That means getting the best match ups possible, and there are a few Kansas City Chiefs who can play a role. Finding the best of those match ups is how the best fantasy owners will advance in their postseason.
The Chiefs opponent this week will not be a pushover. The Denver Broncos have one of the best defenses in the league, though not at the same level as last year. Denver is capable of dialing up a very strong pass rush. They also feature a very talented secondary that is difficult to pass against.
Coming off of a BYE week and playing at home, the Broncos will likely be even more difficult this time around. However, the Chiefs do know how to beat this team. Last time the two squads met, the Kansas City Chiefs put an all around beating on the Broncos. Of course, that was last year and has little effect on this season.
Play At Your Own Risk
I have a surprise player moving into this spot this week. Wide receiver Albert Wilson has actually come on in recent weeks as one of the top Fantasy Football performers for the Chiefs. Wilson's two receiving touchdowns is actually tied with the combined output of Jeremy Maclin and Chris Conley. He has turned into a competent redzone receiver.
Week 11 Top Scorers: 48 points
Alex Smith – 19 points
It wasn't a bad week in Fantasy Football for Kansas City Chiefs starting quarterback Alex Smith. Smith actually played a decent statistical game as he threw for over 250 yards and a touchdown. He also added a rushing touchdown to his numbers. Of course, all most people will remember is the interception he threw into the endzone.
Travis Kelce – 10 points
Chiefs star tight end Travis Kelce finally had himself a big game for this season. Kelce has been largely quiet for most of the season. That has been frustrating for his Fantasy Football owners. However, with a 100 yard performance now under his belt, there is reason for hope. Kelce finally got the use that was expected for this season.
Albert Wilson – 7 points
Over the past few weeks, Chiefs wide receiver Albert Wilson has made the top scorers list twice. That's impressive for a depth receiver who many fans wanted released this offseason. Wilson hauled in the Chiefs only touchdown reception this past weekend. He currently has the only receiving touchdowns for the Chiefs in the last three weeks.
Spencer Ware – 7 points
The Kansas City Chiefs running game has not been what was expected this year. For some reason, the Chiefs have seemed to get away from running the ball despite Spencer Ware showing quality ability. This has been a source of some major frustration for a lot of Chiefs fans, especially considering how bad the passing game has been.
Cairo Santos – 5 points
For the 2016 season, Chiefs kicker Cairo Santos has been the most reliable Fantasy Football performer for the team. Santos didn't have a big weak scoring against the Buccaneers, but he did remain reliable. Santos hasn't missed a kick over the last three weeks.
Tyreek Hill – WR
Projection: 4 Catches for 40+ yards; 2 Carries for 20+ yards
Over the past few weeks, Kansas City Chiefs wide receiver Tyreek Hill has emerged as a dynamic Fantasy Football option. The big play wide receiver is a threat to put up a big play at any moment in the game. As the season progresses it is expected that he will get more and more use. That should be attractive to fantasy owners.
This week's match up against the Denver Broncos could be tough for Hill. It's hard to know just how he will fit into the offensive game plan. There are a number of variable at play here. I still expect at least one big play from the rookie wide receiver. He has the talent to turn even a short reception into a big gain.
The Chiefs rookie receiver is  a decent play as a FLEX option. However, it would be nice if the Chiefs could show a little consistency in their offense. As a DFS play though, I'm not overly excited about Hill. Honestly, it is tough to expect a big offensive projection from a Chiefs wide receiver right now. That is especially true against the Broncos pass defense.
Travis Kelce – TE
Projection: 6 Catches for 40+ yards and 1 TD
Last week the Kansas City Chiefs finally got Travis Kelce heavily involved, much to the joy of his Fantasy Football owners. Though it wasn't a dominant day, and Kelce missed some scoring opportunities, he still had a solid day. The hope is that he will continue to get big play opportunities that will allow him to put up big numbers.
Travis Kelce doesn't have a history of big games against the Denver Broncos, but this year shapes up differently. The Broncos are vulnerable over the middle of the field, where Kelce should be able to attack. The Chiefs need to get him heavily involved, especially with Jeremy Maclin still not being 100%.
The Chiefs star safety is still a solid fantasy league option at tight end. Travis Kelce ranks in the top ten at his position, despite what has been a disappointing year. As a DFS play, I would advise looking for a better match up. However, don't be afraid to play him either as there is a chance he has a big day.
Cairo Santos – K
Projection: 3/3 FGs (Long of 40+); 2/2 XPs
The single best Fantasy Football performer for the Kansas City Chiefs this season has been kicker Cairo Santos. The Brazilian kicker has been extremely reliable for both the Chiefs and his fantasy owners. Kickers are often underrated in Fantasy Football, but can provide a reliable source of points if you pick up a good one.
This week against the Broncos is a mix for Cairo Santos. The Chiefs may struggle to move the ball on offense. However, the Denver altitude is known to add an extra 5-10 yards to the range of most kickers. That could put Santos is a position to add a few extra kicks where the Chiefs would normally decide to punt.
As a fantasy league option, Cairo Santos is probably one of the best in the NFL. His BYE week is behind him, he's reliable, has good range, and the offense doesn't score a lot of touchdowns. That makes Santos a pretty heavily used scoring option. As a DFS player, I won't ever tell you not to use him. There may be better options, but not many.
Spencer Ware – RB
Projection: 18 Carries for 80+ yards and 1 TD; 2 Catches for 30 yards
If the Kansas City Chiefs are going to win on Sunday, they need to run the ball. That should excite Fantasy Football owners of running back Spencer Ware. Over the course of the 2016 season, Ware has emerged as a legitimate every down back for the Chiefs. He is a solid runner and also a quality receiver out of the backfield.
The Broncos have struggled against the run this year. Denver also isn't great against good receiving backs. The Chiefs have to take advantage of that match up and exploit it. There simply is no excuse not to. Spencer Ware should have a very solid game this week.
Spencer Ware should be an excellent option for your fantasy league. He is capable of grinding out a big day on the ground, or ripping off a big play. Unfortunately the Chiefs don't use him as much as they should. As a DFS play, it's kind of hard to say this week. Denver is still a good defense, and they will be keying on the run. However, that doesn't make them good at stopping it.
Chiefs Defense/Special Teams
Projection: 4 Sacks, 3 INTs, and >20 points
The Kansas City Chiefs defense was beat up last week and pulled a blank in Fantasy Football. I don't see that happening twice in a row. The Chiefs should be a little bit healthier this week and better able to get off the field in key situations. I also expect this group to play with a little bit more of an edge with Justin Houston now having a game under his belt.
Over the past few weeks, Denver Broncos quarterback Trevor Siemian has not been good. He's thrown four interceptions in the last three games, all against poor secondaries. The Chiefs pass rush should be able to harass him all day, giving the secondary a chance to make plays. This is one match up that absolutely gives the Chiefs an advantage.
The Kansas City Chiefs defense is a top tier unit in Fantasy Football. The BYE week is behind them, so they are an excellent league play. As a DFS play this week, I like them a lot. Denver hasn't been able to make use of its star receivers with their struggling quarterback. The run game is dangerous, but beat up right now. This match up favors the Chiefs.
Who To Sit
Alex Smith
Kansas City Chiefs fans should not take this the wrong way. Sitting Alex Smith this week isn't necessarily an indictment of him, but rather just a realization that the Denver defense is good. That is especially true of the pass defense. The Broncos have excellent corners and a very strong pass rush. That will make it tough for Smith to succeed this week.
Chris Conley
Unfortunately, we just have not seen the development from Chris Conley that was hoped for at the beginning of the year. Chiefs fans shouldn't give up on Conley, but I'm not going to advise anyone to play him in Fantasy Football until he shows he can put up numbers. He's got a bright future, but he isn't there yet.
Jeremy Maclin
The Kansas City Chiefs star receiver has had a very disappointing season in 2016. Apart from being largely ineffective in the passing game, Maclin is also dealing with a groin injury. The Chiefs say the injury isn't a long-term concern. However, for Fantasy Football owners it should be. Until Maclin shows more on the field, I advise to stay away.
The Kansas City Chiefs are in line for a very difficult match up this week in Fantasy Football. The Broncos defense is very tough and is playing at home. I would expect a limited offensive attack from the Chiefs. Of course, that may not be the case. Last time the Chiefs played the Broncos, they put a bit of a stomping on them.
This article originally appeared on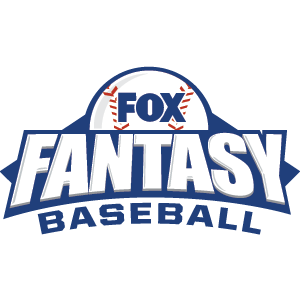 FOX Fantasy Baseball
Join or Create a Free League
Play Now!