Tannehill, Decker headline buyer bargains for Fantasy Football drafts
You would think a single guy, living in the Midwest with a sweet gig like this would be rolling in cabbage. Far from it. My shopping destination is TJ Maxx, not Saks Fifth, if you get my drift. So when it comes to discussing frugality, your man's an expert in the field.
This bargain-hunting mindset carries over to the fantasy football world. Early-round draft selections are the locks, the foundation of your roster: if they crumble, so does your team. However, the singular output of these players will not carry you to a title. These top picks are supposed to produce elevated numbers.
In truth, it's the late-round choices that ultimately crown a victor in fantasy leagues. Drew Brees, Jamaal Charles and Calvin Johnson – all top-30 picks in 2013 – turned in strong displays, but it was the dividends from little-hyped guys like Philip Rivers, Knowshon Moreno and Josh Gordon that swayed many a fantasy league.
The end of August serves as the peak of drafting season. Using the FOXSports.com Average Draft Position (ADP) tool, here are players currently going as bargain buys for the 2014 NFL season:
Historically the Black-and-Yellow have been a run-based offense, but that label is outdated. The Steelers were ghastly inefficient on the ground in 2013, evidenced in their 3.5 yards per attempt, fourth-worst in the league. How bad was the Pittsburgh backfield? The group's 1,383 rushing yards – ranked 27th in the NFL – equaled the harvest from the Cleveland running backs. THAT bad.
Conversely, Big Ben, usually viewed as a game manager, finished sixth in completions last fall and was one of only nine arms to cross the 4,000-yard barrier. His relationship with offensive coordinator Todd Haley has been tenuous, yet Haley has been a benefit to Roethlisberger, at least in the box scores. A relatively inexperienced receiving corps might scare owners, and, because of his long tenure in the league, Roethlisberger lacks the pizzazz of other quarterbacks. Nevertheless, for those seeking a sound, safe pick in deeper leagues, Big Ben is your man.
We lauded Tannehill's prospects in our predictions piece, though it bears repeating. New Miami coordinator Bill Lazor is a Chip Kelly disciple and has implemented the same up-tempo attack that benefited Philly's Nick Foles. To his own credit, Tannehill submitted an impressive sophomore campaign in 2013, doubling his touchdown rate (from 12 scores in 2012 to 24 trips to pay dirt) and improving his competition percentage and yardage accrual. He was sacked a league-high 58 times, but those hits should be somewhat alleviated by Lazor's new scheme, which emphasizes getting the ball out quickly. According to ADP, Tannehill is currently the 19th quarterback drafted in FOXSports.com leagues. Given he has the aptitude of a top-10 fantasy signal caller, that standing offers the best value in your draft.
I'm usually not one to endorse running backs that a) operate behind porous offensive lines and b) play for the Jaguars. Conversely, Jacksonville is planning to employ Gerhart early and often. Similar to baseball closers, 90 percent of a running back's worth derives from opportunities. With the Jags' brass envisioning 300-plus touches for the former Stanford star, Gerhart fits that mold. Coupled with his individual productivity (career figure of 4.7 yards per carry), Gerhart has the makings of a top-15 back.
Darren Sproles was known as the backfield receiving option for the Saints, but it was Thomas who led all NFL backs in catches last year with 77 grabs. Combined with 549 rushing yards, Thomas finished 16th among rushers in PPR formats in 2013. So it's a tad puzzling why Thomas stands as the 38th running back chosen in completed drafts. To give that slotting context, Sproles, firmly entrenched as a backup in Philadelphia, is going before Thomas, as are middling candidates like Stevan Ridley, Fred Jackson and Darren McFadden.
Turning 30 in December, expecting a huge payout from Thomas would be a misjudgment. In that same tone, he faces little competition for looks in New Orleans, with backup Khiry Robinson still a raw talent and Mark Ingram dealing with…well, the fact that he's Mark Ingram. As a flex option or third back, Thomas's consistency and dependability are perfect for the role.
Who? Grimes, hailing out of mighty William & Mary, holds the No. 2 spot on the Houston backfield depth chart. Arian Foster, who racked up over 1,100 touches from 2010-2012, is returning from an injury-shortened 2013 season and has been sidelined most of training camp with a hamstring woe. Though the three-time All-Pro is expected to be ready for Opening Day, he boasts enough red flags to make Grimes one of the more enticing handcuff selections. Likewise, with turnover-prone Ryan Fitzpatrick under center for the Texans, the offense will make a concerted effort to keep the ball on the ground even if Foster is in the infirmary. Owned in just 1.1 percent of already-drafted leagues, circle Grimes as a late-round investment.
We've remarked on our sunny deposition towards Decker in a few spots, although judging by his ADP, owners remain suspect on his outlook with Gang Green. Only Jimmy Graham, Dez Bryant and Calvin Johnson have found the end zone more than Decker since 2011, yet the Minnesota product ranks 27th among drafted wideouts. Granted, saying there's a bit of a drop-off from Peyton Manning to Geno Smith is like saying Britney Spears downgraded from Justin Timberlake to Kevin Federline. (And if this is a dated pop-culture analogy, my bad. I haven't watched MTV since 2004. Is Cribs still on? That show was the bomb.)
However, Decker, who had to vie for targets with Demaryius Thomas, Wes Welker and Julius Thomas in Denver, is now the unquestioned bull's-eye in Gotham. Moreover, football fans will be surprised with Smith's improvement this fall. Proven commodities like Decker rarely fall to the mid-rounds. Take advantage of this slight.
It's easy to overlook Tennessee entities – after all, the franchise hasn't won a playoff game since 2003 – but the disrespect towards Wright is a head-scratcher. Dealing with the wayward Fitzpatrick as his quarterback for half the season, Wright still managed to finish seventh in the league with 94 receptions. Entering his third professional season, Wright could be in for a breakout year if Jake Locker can stay healthy. Concededly, it's a big "if" but at this juncture of the draft, owners should be thrilled to get a 1,000-yard wideout.
Rookie receivers are notorious for their unreliability, and Cam Newton's return from ankle surgery has me a tad worried. Benjamin has somewhat softened this blow with a solid training camp, looking like a five-year vet rather than a lost neophyte. Furthermore, with franchise icon Steve Smith now in Baltimore, someone has to be on the receiving end of Newton's throws, and I like Benjamin's forecast better than Jason Avant and Jerricho Cotchery.
I wouldn't count on him to be a starter on your fantasy roster, at least out of the gate. By mid-October though, it's easy to picture Benjamin becoming a rising fantasy stock.
For those that think Gates is washed up, put this in your pipe and smoke it: the perennial Pro Bowler brought in 77 catches for 872 yards in 2013, his best output since 2009. Ladarius Green showed flashes of brilliance last year and is waiting in the wings, but Gates remains the primary option for Rivers. Ideally you'd like another viable tight end on your roster, if only for the mileage on Gates taking its toll. Still, considering Gates finished eighth in points scored at his position last year, seeing 15-plus tight ends picked before the 34-yar-old is a fallacy owners should exploit.
Joel Beall is a writer for FOXSports.com and WhatIfSports.com. He lives with a Golden Tee machine and a jump shot that's broken. Reach Joel on Twitter @JoelMBeall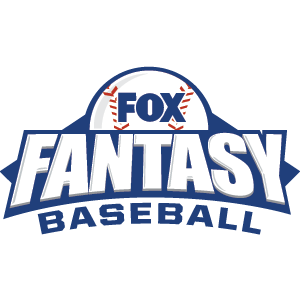 FOX Fantasy Baseball
Join or Create a Free League
Play Now!