Butler coming to Oklahoma City just in time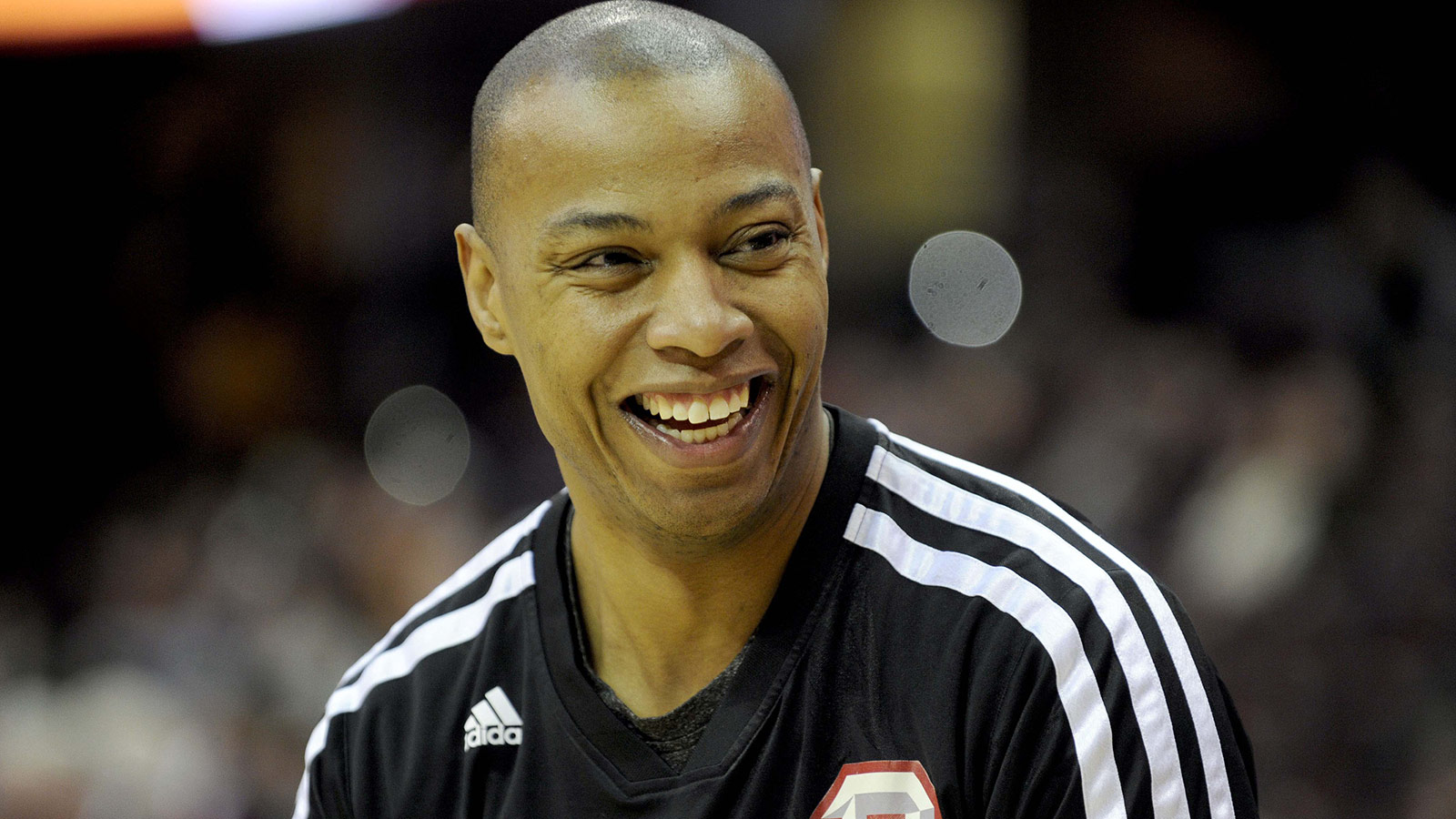 OKLAHOMA CITY – Caron Butler has faced real adversity before.
More than a dozen arrests before he was 15 years old. Time spent in prison.
As a professional, Butler has had a number of injuries, even one that caused him to miss the Finals with Dallas two seasons ago.
And this year?
"For those not familiar with me, my name is James Caron Butler," he said Monday afternoon when he was introduced as the newest member of the Thunder. "I was traded three times this year. I was in Phoenix, bought a home, then packed it up and took the kids out of school. Migrated back to Milwaukee after being traded by Los Angeles to Phoenix. Now I'm in Oklahoma."
In Oklahoma Butler will have no such adversity.
Coach Scott Brooks wouldn't say it, but the timing couldn't be better for Butler. Sure, he'll fit right in, be accepted by his new teammates and play hard. That much we know.
And while Butler has been on the move all season, he'll find consistency in Oklahoma City. He'll find also find himself in the starting lineup, maybe as soon as Tuesday at home against Philadelphia.
Brooks wouldn't confirm that to be true, but he did go as far as to say the starting guard position opened up by Thabo Sefolosha's injury is "fluid." Sefolosha has a strained calf muscle and will be out at least a month.
"I don't know if it's going to be game to game, but guys are going to be able to get opportunities," Brooks said of the position. "He's going to get an opportunity."
Butler is the one who makes the most sense, has the most experience and can be trusted the most, despite being with the team the last amount of time.
As of Monday, Butler had practiced with the team one time. Before the start of Tuesday night's game, he'll have gone through one shoot-around.
But is there anyone out there who thinks Butler is a worse option than Perry Jones or Andre Roberson?
"I have a pretty good indication," Brooks said of who he planned to start against the 76ers, "but I'm going to keep that to myself."
Perhaps Brooks is angling toward keeping a competitive advantage by not revealing his decision, but the truth will come out soon enough. Even if Butler isn't chosen for Tuesday start, he will eventually. There's no mystery there. There should be no surprise when Butler starts and holds onto the spot, at least until Sefolosha returns.
"He will be available tomorrow," Brooks said of Butler. "He had a good practice today. We're going to shorten up our package on offense and defense to make him feel comfortable."
Even if Butler has any discomfort, he should be able to fit in. Offensively he already is a better option than either Jones or Roberson, and Butler won't be asked to do much more than acclimate himself.
"Wherever I can fit in, off the bench, starter, spots, whatever, I just want to be a part of the movement and have my fingerprints on this team."
Butler has a pair of 30-point games this season with Milwaukee and is averaging 30 points per game against Philadelphia this season. On the year, Butler is averaging 11.0 points and 4.6 rebounds.
"It will take some time for him to be familiar with the guys he's playing with and learning our system," Brooks said.
Maybe so, but it would be tougher on the Thunder if Butler doesn't start.
Follow Andrew Gilman on Twitter: @andrewgilmanOK