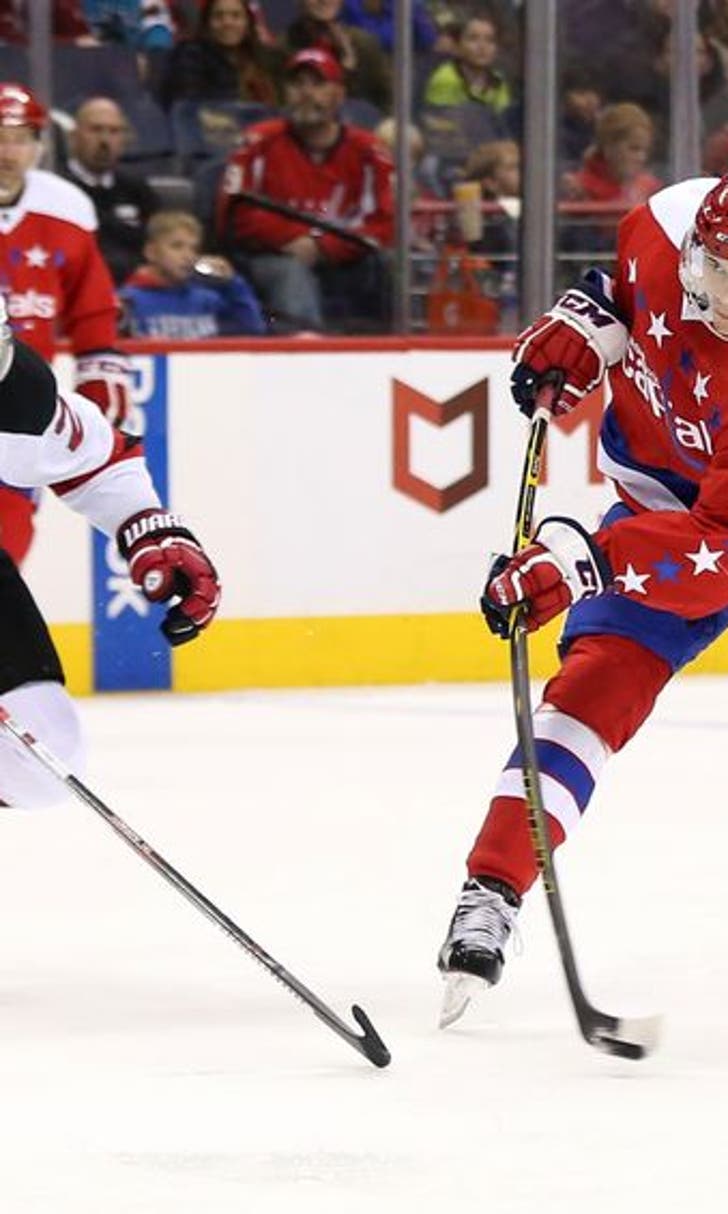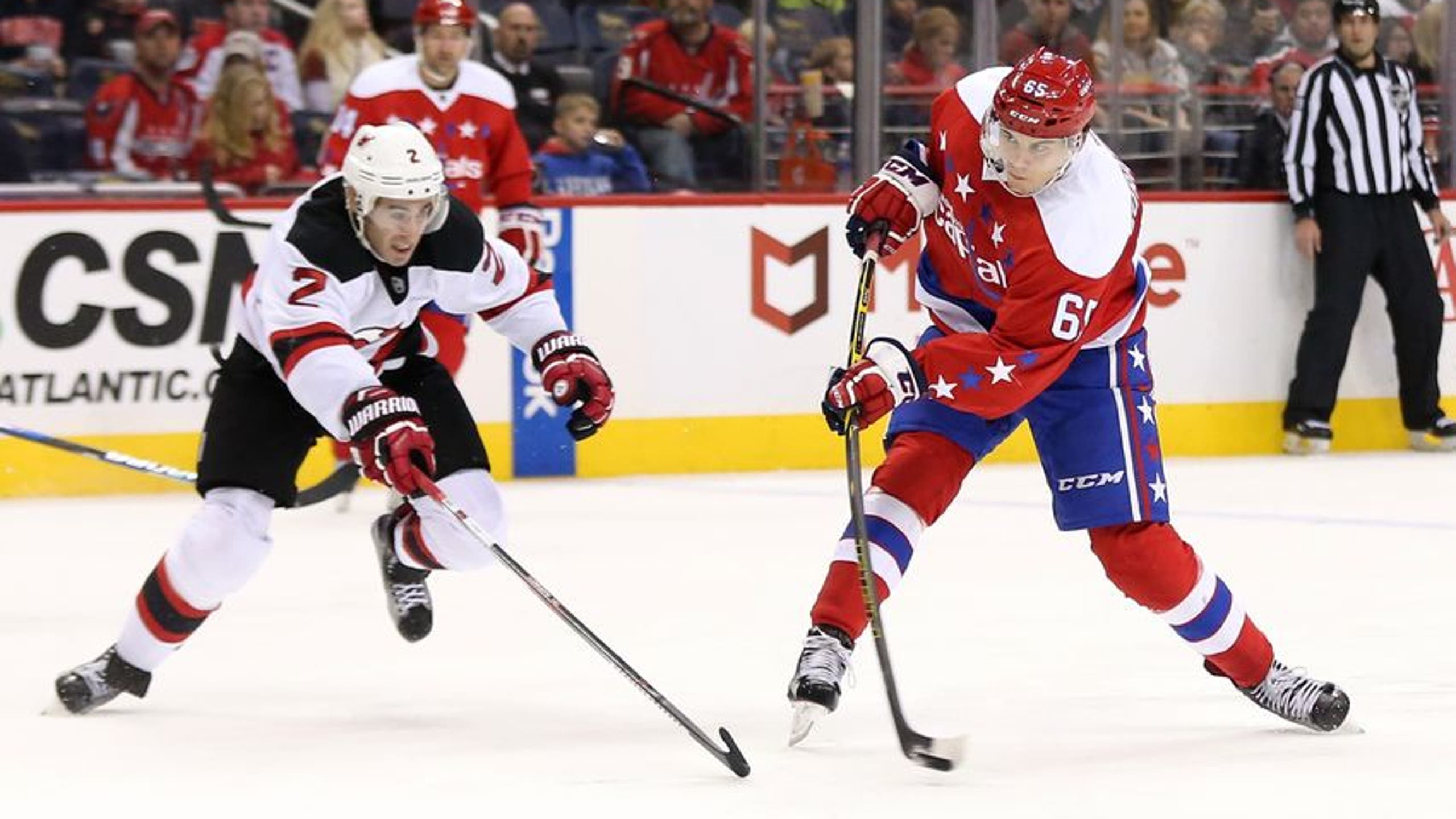 Washington Capitals Run Into Tough Goaltending, Fall to Devils in Shootout
BY Fansided and Barry Leonard Jr./FanSided via Stars and Sticks • December 29, 2016
The Washington Capitals dropped their second consecutive game Thursday night. 
It hasn't been the best week for the Washington Capitals. After finishing last week with an impressive win before the holiday break, the Caps have now lost back-to-back games. The most recent came in a shootout against the New Jersey Devils Thursday night at Verizon Center.
The Devils walked away with the 2-1 victory.
Despite the scoreboard, it was actually a dominating performance by the Caps. They outshot New Jersey 44-27 and seemed to be in control of the puck for much of the night. Unfortunately, Keith Kincaid was a stone wall in net for the Devils. He was peppered by the Capitals all night, but was able to hang tough.
Kincaid, New Jersey's backup netminder, made 43 saves and picked up just his second win in his last six starts.
After a scoreless first period,the Devils took the lead in the second period when P.A. Parenteau took advantage of a poor pass by Evgeny Kuznetsov in the Washington zone. He fired the puck past Braden Holtby, putting New Jersey in front.
Washington nearly tied things up late in the period, but Jay Beagle missed a great opportunity on a short-handed breakaway.
Another short-handed opportunity involving Beagle took place in the third period. Fortunately for the Caps, it had a different outcome. He once again had a breakaway and passed the puck form his knees to Daniel Winnik who slammed it home.
Beagle continued his strong recent play with a good performance Thursday night. Aside from the assist, he won six face-offs set up numerous scoring opportunities for his teammates. Wincing also had a strong game, taking six shots and finishing with a plus-1 rating.
The teams were tied after regulation and remained that way after the overtime period. Holtby made a great stop on an Adam Henrique breakaway that nearly ended the game.
Washington's first two shooters, T.J. Oshie and Evgeny Kuznetsov, both failed to score in the shootout. New Jersey drilled home both of its first two shots to pick up the win.
The Capitals will look for revenge Saturday afternoon when they head to New Jersey to take on the Devils at the Prudential Center.
More from Stars and Sticks
This article originally appeared on
---
---