Stars-Oilers Preview
BY foxsports • December 4, 2015
The only teams that have been able to slip by the Dallas Stars this season are the ones who can score in bunches. The issue for the Edmonton Oilers is that a chunk of their offensive punch currently resides on the injury report.
The Stars look to continue improving on their already franchise-best start Friday night when they visit the Oilers, who are hoping not to sink without some of their biggest playmakers.
Dallas (20-5-1) picked up its 20th victory at the earliest point in franchise history Thursday with a 4-2 win at Vancouver. Patrick Sharp netted the game-winning goal with 5:59 left, while Valeri Nichushkin,Tyler Seguin and Jason Spezza also scored.
The Stars avoided their first losing streak of the season and improved to 8-1-1 in their last 10 games and 11-2-1 away from home.
"We're finding ourselves playing in these one-goal games late in the third period quite a bit lately, and we're coming out on the right side," Sharp said. "That's a good sign for our team going forward."
Dallas is 16-3-1 versus the Oilers since Jan. 22, 2010, and the Stars have won six of the last seven matchups in Edmonton - though the Oilers did win the last 4-0 on March 27.
The Stars took the first matchup this season 4-2 in Dallas on Oct. 13 behind a hat trick from Spezza, who has six goals in his last nine games.
Edmonton (9-15-2) might need a similar offensive boost to have a chance on Friday. Dallas has surrendered just 38 goals in its 20 wins, but has given up 29 in its six losses.
But the Oilers won't have Connor McDavid (collarbone), Nail Yakupov (ankle), Benoit Pouliot (lower body) and Rob Klinkhammer (leg), who hold murky timelines for their returns to take away a combined 37 points. Edmonton has averaged just 1.3 goals in its last six games and its power play is 0 for 8 in the last two.
A return home was just what Edmonton needed, though, after a 1-3-1 road trip. The Oilers opened a five-game homestand with Wednesday's 3-2 shootout victory over Boston, just their third win in the last 10 games.
Edmonton was shut out at Washington and Toronto to open and close its road trip, respectively, and the Oilers' lone win was a 3-2 shootout victory in Pittsburgh after they coughed up a 2-0 lead in regulation.
''We weren't at all pleased with how our road trip ended in Toronto,'' coach Todd McLellan said. ''To come back and play and engage in a game against a big, physical team was something we needed.''
Anders Nilsson has been great in net and continued his push for the No. 1 job against the Bruins. He had 38 saves through overtime and then stopped all three shootout attempts to improve to 3-3-0 since Nov. 20 with a 1.80 goals-against average.
Dallas' Kari Lehtonen improved to 10-1-0 with Thursday's win in Vancouver, but it is unclear if he or Antti Niemi will start against the Oilers. Niemi is 11-1-2 with a 2.45 GAA in his career against Edmonton while with Chicago and San Jose, and Lehtonen holds a 13-4-1 record with a 2.32 GAA and while with Atlanta and Dallas.
---
---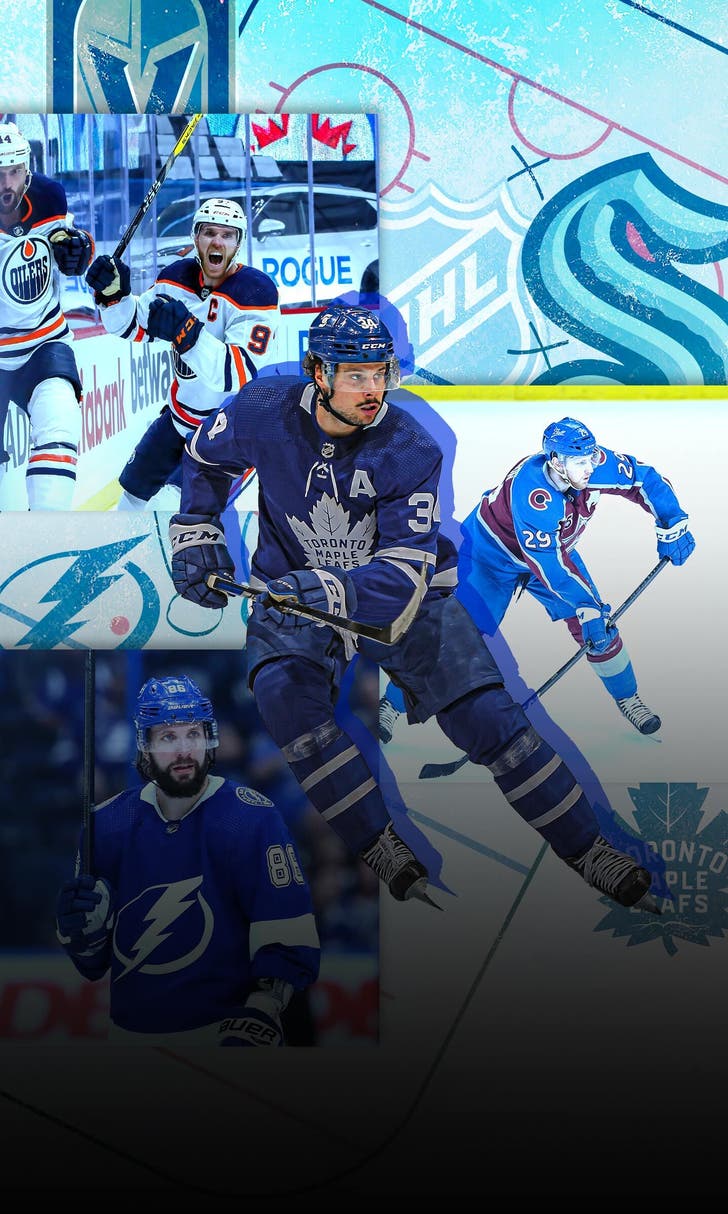 Let's Get Kraken
Let's Get Kraken
As we preview the 2021-22 NHL season, all eyes are on Seattle's new franchise and Tampa Bay's bid for a three-peat.