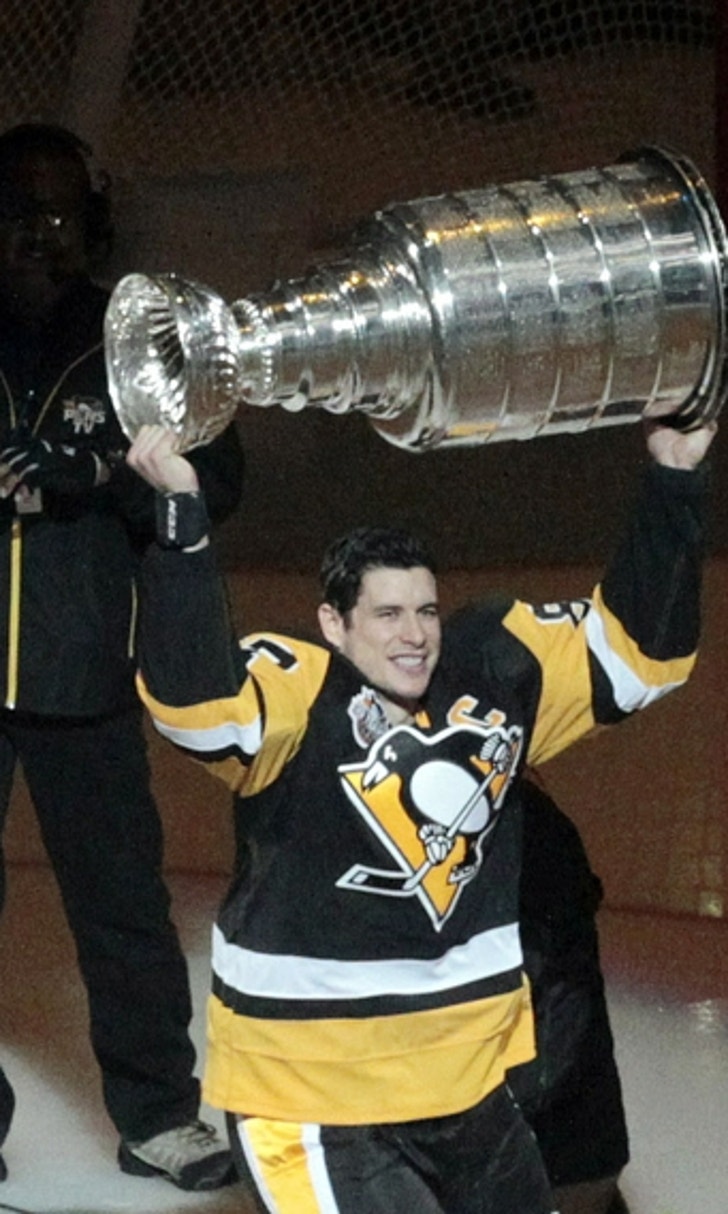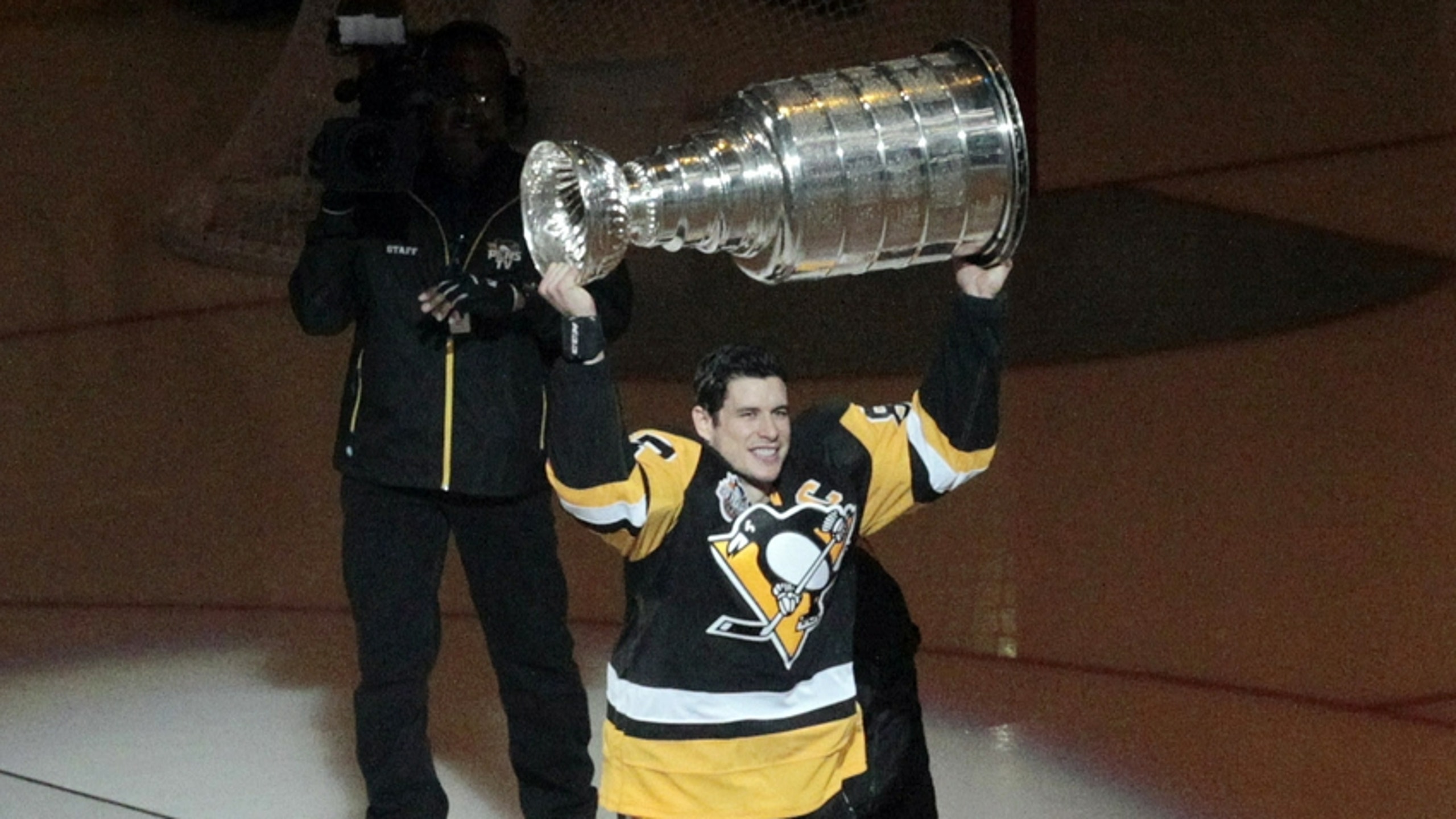 NHL Awards: Sidney Crosby, Penguins rule 2016
BY Fansided and Dave Stevenson/Fansided • December 26, 2016
2016 saw a lot of impressive performances for the NHL. Here are our award winners for the calendar year of 2016. 
At the end of each season, the NHL gives out its awards to the best players. Since 2016 was such a special year for hockey, the best players deserve to be awarded. What if the same awards that are given out at the end of each season were given out at the end of each calendar year? From January to December, who wins the Hart Trophy? The Vezina Trophy? Who's the best rookie? Let's take a look at the best players from 2016.
These awards are given out based on a player's regular season performance from January to December. Technically, it covers a part of two seasons, but most players wind up with around 80 games anyway. For skaters to be eligible, they had to play in at least 50 games. The Calder Trophy covers the 2015-16 rookies and the 2016-17 rookies jointly. In other words, what Connor McDavid has done since October is relevant to what he did from January to April. All stats, unless otherwise noted, are courtesy of NHL.com and are as of Dec. 26.
Mandatory Credit: Geoff Burke-USA TODAY Sports
Maurice Rocket Richard Trophy: Sidney Crosby
2016 might be Sidney Crosby's most impressive season considering how terribly his 2015 ended. Entering the year, for the first time since his concussions, people were questioning whether he would ever be Sid The Kid again. Crosby heard the critics and made it his point to shut them up. As of Dec. 26, he has a NHL-best 51 goals in 73 games.
Alex Ovechkin is the greatest pure sniper in the hockey world. He defended the title in 2016, finishing with 44 goals in 75 games, second only to Sid The Kid. The league is blessed to have two generational talents like Ovechkin and Crosby around. Appreciate them while you still can because as the saying goes, you don't know what you've got until it's gone. Wayne Simmonds quietly had 39 goals. His goals usually aren't on highlight reels like Crosby and Ovechkin, but hey, a goal is a goal. Simmonds is remarkably good at getting rebounds and deflecting pucks.
Mandatory Credit: Gary A. Vasquez-USA TODAY Sports
Art Ross Trophy: Sidney Crosby
Not only did Crosby score a ton of goals in 2016, he was also remarkably productive. When healthy, he might be the most dangerous player in recent memory. Crosby ranks fifth all-time in career points per game (1.326). Considering the era during which he has done so, this puts him on the same level as Wayne Gretzky and Mario Lemieux.
In 2016, Crosby has 96 points in 73 games, which is absolutely nuts. The scary part? This averages out to 1.315 points per game, which is below his career average. That's a testament to how dominant Crosby has been throughout his career. It's the kind of dominance the NHL can only hope to get from Connor McDavid.
Patrick Kane of the Chicago Blackhawks won the 2015-16 Art Ross Trophy and is second in points during 2016 with 84 points. His teammate Artemi Panarin, the 2015-16 Calder Trophy winner, is in a tie for third with 79. San Jose Sharks center Joe Thornton quietly has 79 points in 2016. McDavid has 78 points in 68 games, which is quite impressive for a teenager. Also standing out is Brent Burns and Erik Karlsson, who both rank quite high, especially for defensemen.
Scoring is down in the league, making those who scored stand out even more. This especially applies in the case of Crosby.
Mandatory Credit: Tom Szczerbowski-USA TODAY Sports
William M. Jennings Trophy: Martin Jones
The often overlooked William M. Jennings Trophy goes to the goalies (minimum 25 appearances) of the team allowing the fewest goals. From January to Dec. 26, the Washington Capitals allowed an NHL low 179 goals, just edging out the San Jose Sharks (180) and Minnesota Wild (183). However, consider the Caps have played in 77 games while the Sharks have played in 80. Because each team plays 82 games, this isn't an issue usually. To make it fair, San Jose gets the nod because they allowed the fewest per game.
Martin Jones gets the award as the lone Sharks goalie with at least 25 regular season games played in 2016. The Jennings Trophy is more of a team effort, and it shows in this case. Sure, there are better goalies than Jones. But he's a huge part of why the Sharks don't allow goals. At the end of the day, the objective of hockey is to allow fewer goals than your opposition. Jones isn't elite, but as San Jose has proven, you don't need an elite goaltender if your defense makes life easy for your goalie.
Braden Holtby of the Capitals is the first runner up, starting a lot of games for one of the best NHL teams in 2016. Devan Dubnyk gets some well-deserved love as well, finishing in third.
Mandatory Credit: Matt Kartozian-USA TODAY Sports
Calder Trophy: Connor McDavid
The 2005-06 NHL season saw the emergence of two rookies who took the league by storm: Ovechkin and Crosby. It took a decade to see a rookie have a similar impact. From the moment he was drafted with the number one pick of the 2015 NHL Draft, Connor McDavid had the weight of the world on his shoulders. He has dramatically changed the Edmonton Oilers for the best, turning them from a cursed franchise into a playoff contender in 2016.
Emerging as their captain to begin the 2016-17 season, McDavid has taken a hands on approach to leading his team. He has 78 points in 68 games during 2016, hampered only by a collarbone injury suffered in November of 2015. Edmonton's first round picks until McDavid didn't save a franchise still hurting from their 2005-06 Stanley Cup final loss. However, the potential second coming of The Great One has reversed their fortunes.
While Crosby isn't quite ready to relinquish his title of "best player in the world", McDavid appears to be the heir to the throne. His performance as a rookie is one of the most impressive in years. Had it not been for the injury to his collarbone, McDavid likely wins the 2015-16 Calder Trophy. Pittsburgh Penguins goaltender Matt Murray deserves to be mentioned, especially if you take his postseason numbers into consideration.
Mandatory Credit: Eric Bolte-USA TODAY Sports
Norris Trophy: Brent Burns
Until the 2015-16 NHL All-Star weekend in Nashville, Sharks defenseman Brent Burns was a tad bit underrated. Nobody knew how lovable and wonderful he was until his shootout goal while wearing a Chewbacca mask. Likewise, 2016 was a breakout year for Burns on the ice. Finishing third in the Norris Trophy voting during the 2015-16 season, he leads all defensemen in goals (25) and points (74) in 2016.
Burns is known as an offensive dynamo, but his defensive play has been much better in 2016. He will still not be mistaken as Nicklas Lidstrom, but what he brings to the table on offense far outweighs any and all of his defensive deficiencies. Burns is also one of the best defensemen in the league in transition, often leading breakouts out of the defensive zone.
Credit Sharks head coach Peter DeBoer for assisting his best defenseman, helping him to realize his true potential. Burns is successful because he has the full confidence of his head coach, who lets him do what he does best. When you let the best players be your best players, great things can happen.
Erik Karlsson had a phenomenal 2016. Many think he should have won the 2015-16 Norris Trophy. Karlsson sets very high expectations for himself and still manages to meet them. Kris Letang deserves some love too, nearly getting a point per game with 67 points in 68 games. But Burns was in a league of his own in 2016.
Mandatory Credit: Charles LeClaire-USA TODAY Sports
Jack Adams: Mike Sullivan
The Pittsburgh Penguins were the team to beat in the NHL during 2016. Crosby, Evgeni Malkin, and Kris Letang get a lot of credit for this, and rightfully so. Though if you want to know perhaps the largest reason for their 2016 accolades, look no further than the man behind the bench. Penguins head coach Mike Sullivan is on top of the world a little over a year after Pittsburgh hired him. 2016 couldn't have gone better for him, as he has a Stanley Cup on his resume and his team sure isn't suffering a Stanley Cup hangover.
It's hard to judge the greatness of an NHL coach, but utilizing assets is a pretty effective way. With Crosby, Malkin, and Phil Kessel, the Penguins are obviously a team who focus on offense. In 2016, no team has more goals than Pittsburgh's 275 in 80 games. Much like DeBoer in San Jose, Sullivan knows how to put his best players in situations where they can do what they do best.
He gets bonus points for handling what could have been an awkward goaltending situation with grace. Even if Marc-Andre Fleury's struggles have made it easy for him, a goalie controversy is never easy to handle and Sullivan did nothing to make his worse.
Mandatory Credit: Brace Hemmelgarn-USA TODAY Sports
Vezina Trophy: Devan Dubnyk
The Vezina Trophy goes to the best goaltender in the NHL. In 2015-16, Capitals goalie Braden Holtby won it after leading the league in wins and putting up impressive numbers. However, wins aren't necessarily the best way to judge a goalie. Wins are telling of how efficient a team is at winning, but not how good a goalie is. For this award, there is a cutoff of 30 games, so Carey Price is not eligible. In 2016, Devan Dubnyk of the Minnesota Wild is the best goalie in the league.
He leads the league in save percentage (.930) and his 33 wins put him in a tie for fourth place. Only Cam Talbot has seen more shots than Dubnyk's 1,804 in 2016, so it's not like he's a productive of Minnesota's system. Sure, he doesn't see too many high danger scoring chances, but at times, he has carried the low scoring Wild. Minnesota's offense hasn't been productive in 2016, putting the pressure on Dubnyk to be great. Every goal he allows is magnified, making his numbers even more impressive.
2016 has been quite kind to Corey Crawford, even considering his injuries. He has shed the label of being a product of the Chicago Blackhawks, emerging as an elite goaltender. Holtby has also been terrific in 2016.
Mandatory Credit: Charles LeClaire-USA TODAY Sports
Hart Trophy: Sidney Crosby
There really isn't an argument for anyone as the most valuable player to his team other than Crosby. Not to diminish what players like Burns, Karlsson, Thornton, and others mean to their team, but Sid The Kid owned 2016. He entered the year on a mission to carry his Penguins to a Stanley Cup and he did it. Crosby has the Pens in a great position to repeat as champions too.
He might not have carried his team in the playoffs, but teams focused on stopping him so intently, it made things much easier for his teammates. The third line, featuring Kessel, Carl Hagelin, and Nick Bonino, starred in large part because of Crosby taking on the toughest competition. Also, any time the Penguins needed a big moment in the postseason, Sid The Kid was more often than not responsible for it.
Crosby has carried his momentum from the 2015-16 season into this season, leading the NHL in goals with 24. He is tied for third in the league in points (38) behind Malkin and McDavid despite missing the first several games. 2016 will be known as the year Sidney Crosby got his groove back.
More from FanSided
This article originally appeared on
---
---