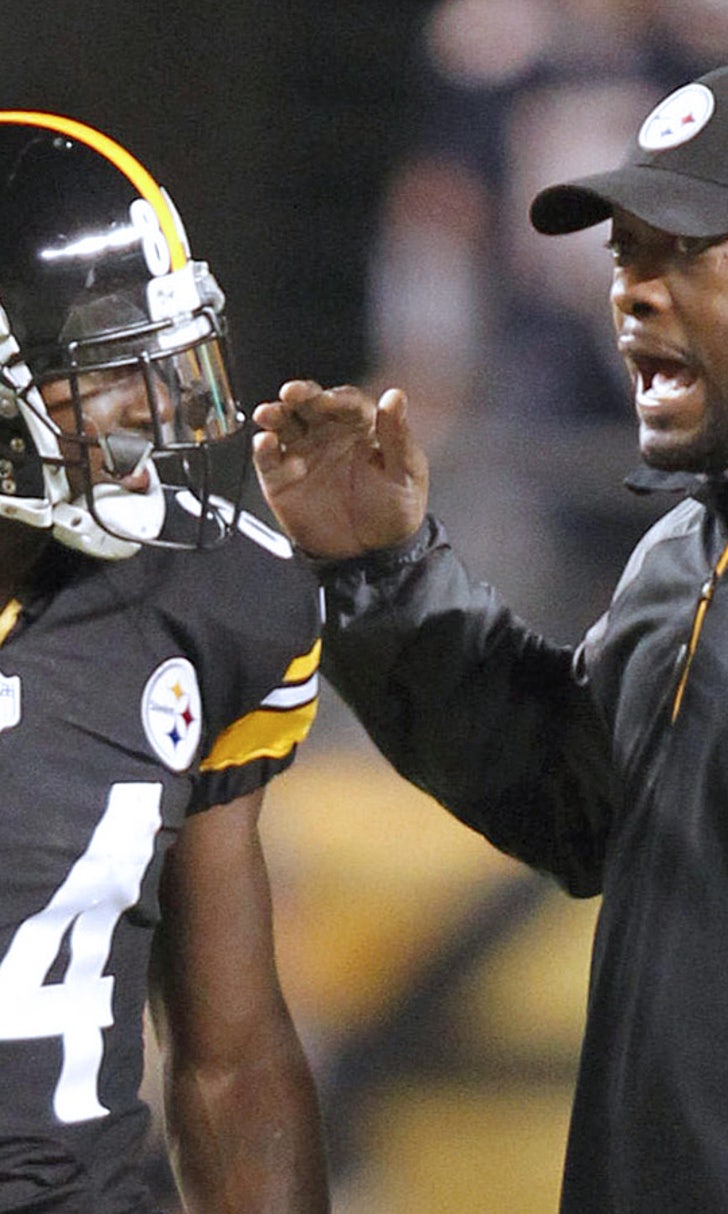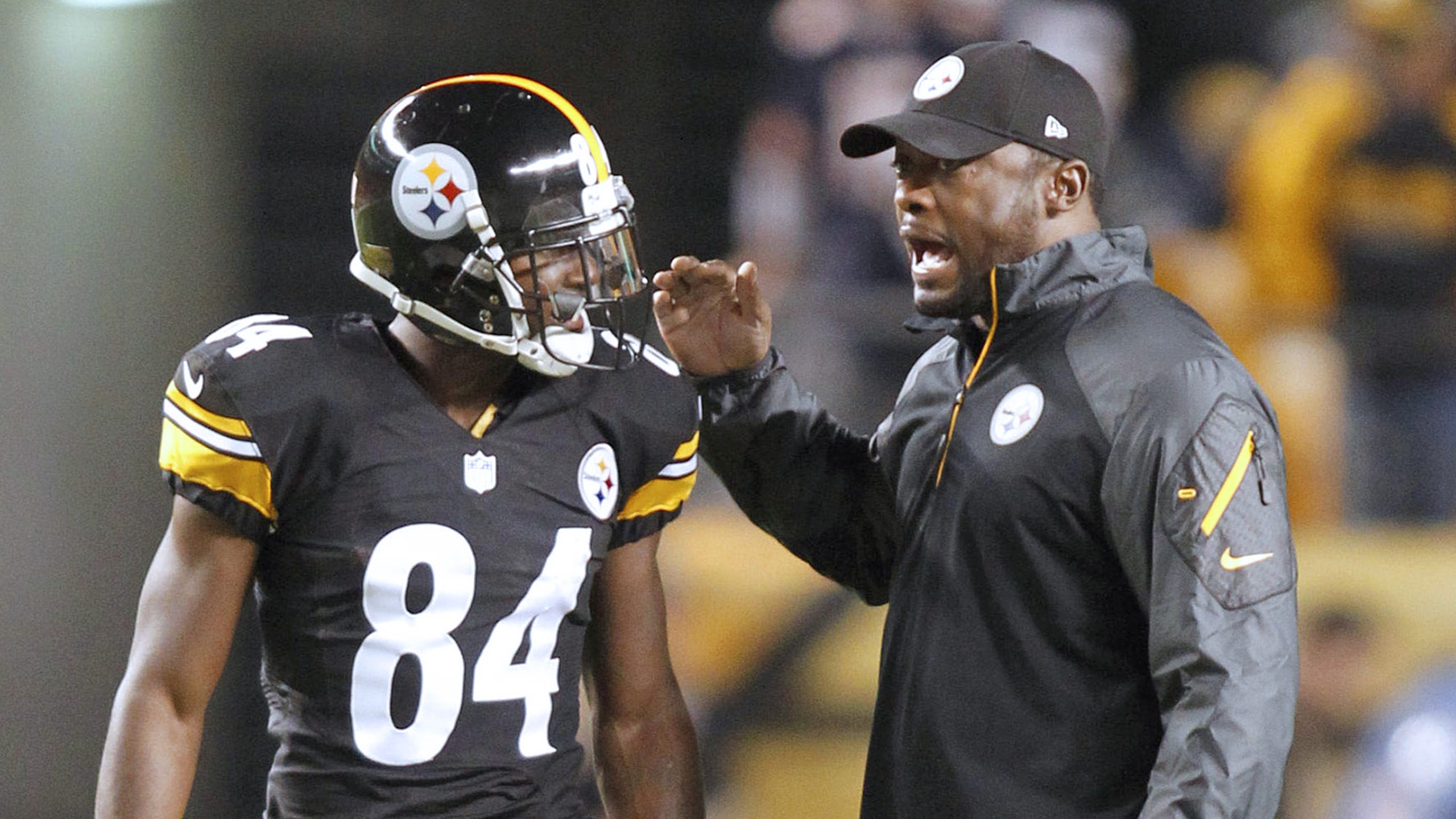 Steelers GM: No new contract for Antonio Brown
BY foxsports • August 20, 2015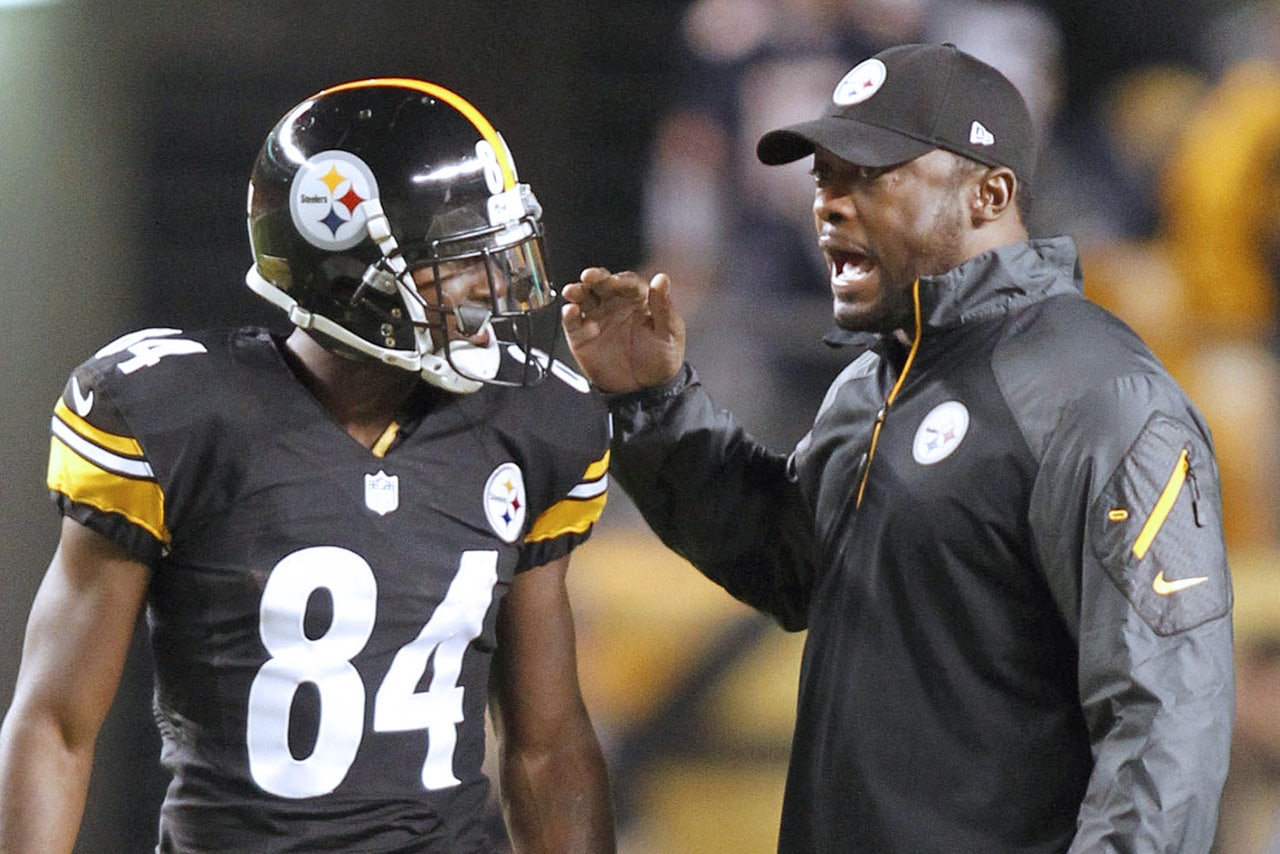 Pittsburgh Steelers wide receiver Antonio Brown will have to grin and bear his current contract for a while longer.
General manager Kevin Colbert told the Pittsburgh Tribune-Review on Thursday that the team will not change its long-standing policy of renegotiating a player's contract that has more than one year remaining. The policy doesn't apply to quarterbacks, however. 
"It was something that was here before I got here and I am sure it will continue after I am gone," Colbert said. "It is just the consistency within the organization. It is something that we believe in and it works for us, so I don't see it changing."
Brown, who was arguably the best receiver in the league last year with 129 catches for 1,698 yards and 13 touchdowns, will enter the 2015 season as the 14th-highest paid wideout in terms of average annual salary at just under $8.4 million, according to Spotrac.com.
Colbert's proclamation comes a week after Brown's agent Drew Rosenhaus reportedly met with team brass in Jacksonville seeking to redo his client's deal. Rosenhaus secured a massive five-year, $65 million contract for Colts receiver T.Y. Hilton last week. Hilton is now the fourth-highest paid receiver in the league behind Calvin Johnson, Demaryius Thomas, and Dez Bryant.
Brown will make $6 million this season, $8.25 million next season, and $8.71 million in 2017 as part of the five-year, $41.9 million extension he received in 2012. 
"Players sign contracts, we expect them to honor them," Colbert said. "If a player has one year to go, other than a quarterback, is when we have gotten into discussions. It has been the position of the organization and it has always been like that."
h/t: Tribune-Review
---
---