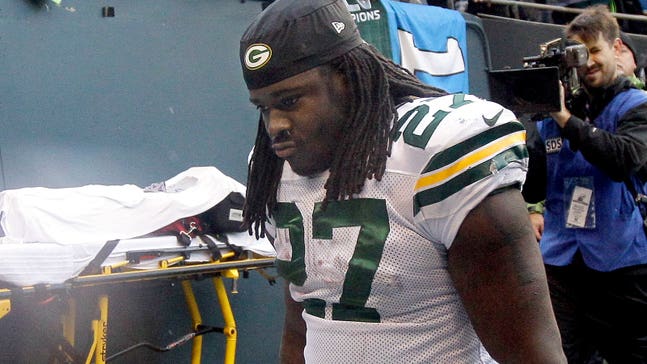 Report: Packers 'have concerns' about Lacy's attention, commitment
Published
Dec. 6, 2015 11:33 a.m. ET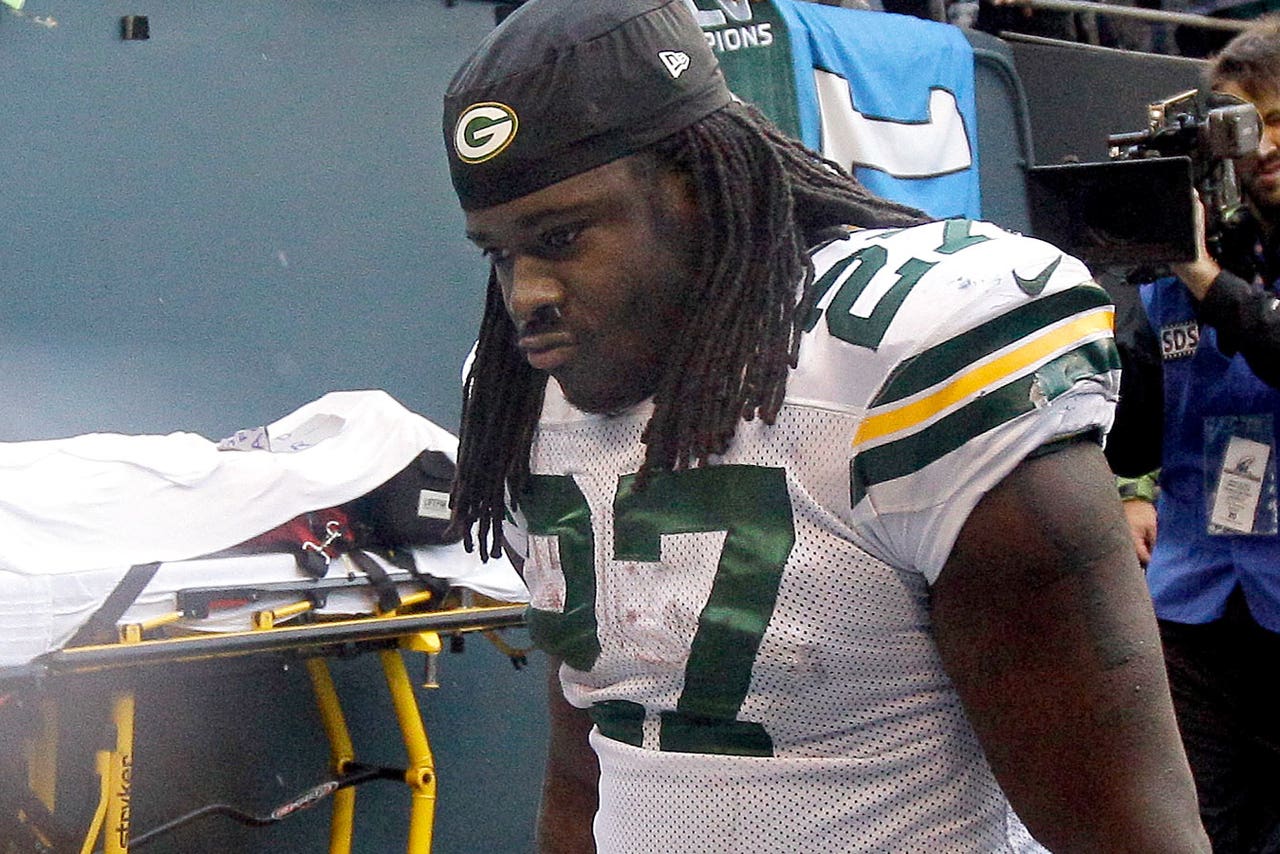 There's trouble in Titletown.
When it comes to star running back Eddie Lacy, the Green Bay Packers may have a problem. After reportedly missing curfew the night before Green Bay's divisional showdown with the Detroit Lions on Thursday Night Football, Lacy's attention and commitment have been called into question.
These are two areas in which the Packers "have concerns," according to NFL Network's Ian Rapoport.
Lacy was ineffective in a demoted role. He carried the ball just five times for four yards and caught one pass for a loss of three (six total touches, one yard of offense). This comes after back-to-back 100-yard performances and a declaration that the ups and downs of his season were "starting to level out."
Safe to say, #Packers have concerns about RB Eddie Lacy. On the field, he's dynamic. Off the field, they need better attention & commitment

— Ian Rapoport (@RapSheet) December 6, 2015
Undrafted rookie Alonzo Harris, who played only sparingly on offense this season, was cut from the team and replaced by John Crockett on the active roster. He reportedly missed curfew with Lacy. According to another Tweet by Rapoport, even having Harris on the practice squad would be too close of a connection to the team's troubled star.
The Packers don't have much of a running game without Lacy. Quarterback Aaron Rodgers led Green Bay on the ground in Detroit with 27 yards on four carries, including a 17-yard scoring sprint in the fourth quarter. Crockett (five carries, 22 yards) provided a little bit of a spark, but it was nothing compared to the impact of a focused and determined Lacy.
#Packers were gonna sign RB Alonzo Harris to the practice squad, but now won't. They don't want any outside influences on buddy Eddie Lacy

— Ian Rapoport (@RapSheet) December 6, 2015
At times this season, Lacy has looked like the back that rushed for over 1,100 yards each of the past two years. However, his tendency to completely disappear is leading to an "unreliable" label. The Packers appear to be losing their trust -- but not their faith -- in him.
Lacy is still a second-round draft investment with another year left on his contract after this one, so the Packers will continue to give him chances. The last time he was demoted, he responded with two consecutive 100-yard outings.
We'll see if Lacy bounces back the this one just as strong.
---
---