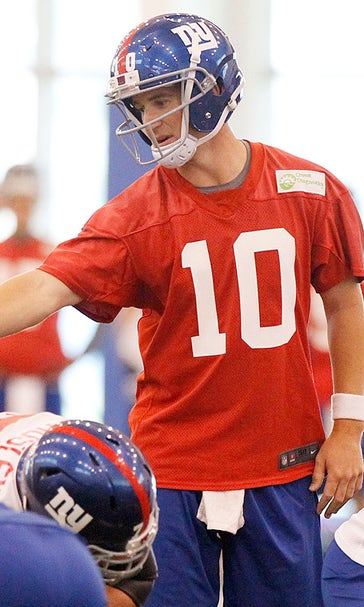 Manning sets goal for single digit interceptions for the first time in his career
April 21, 2015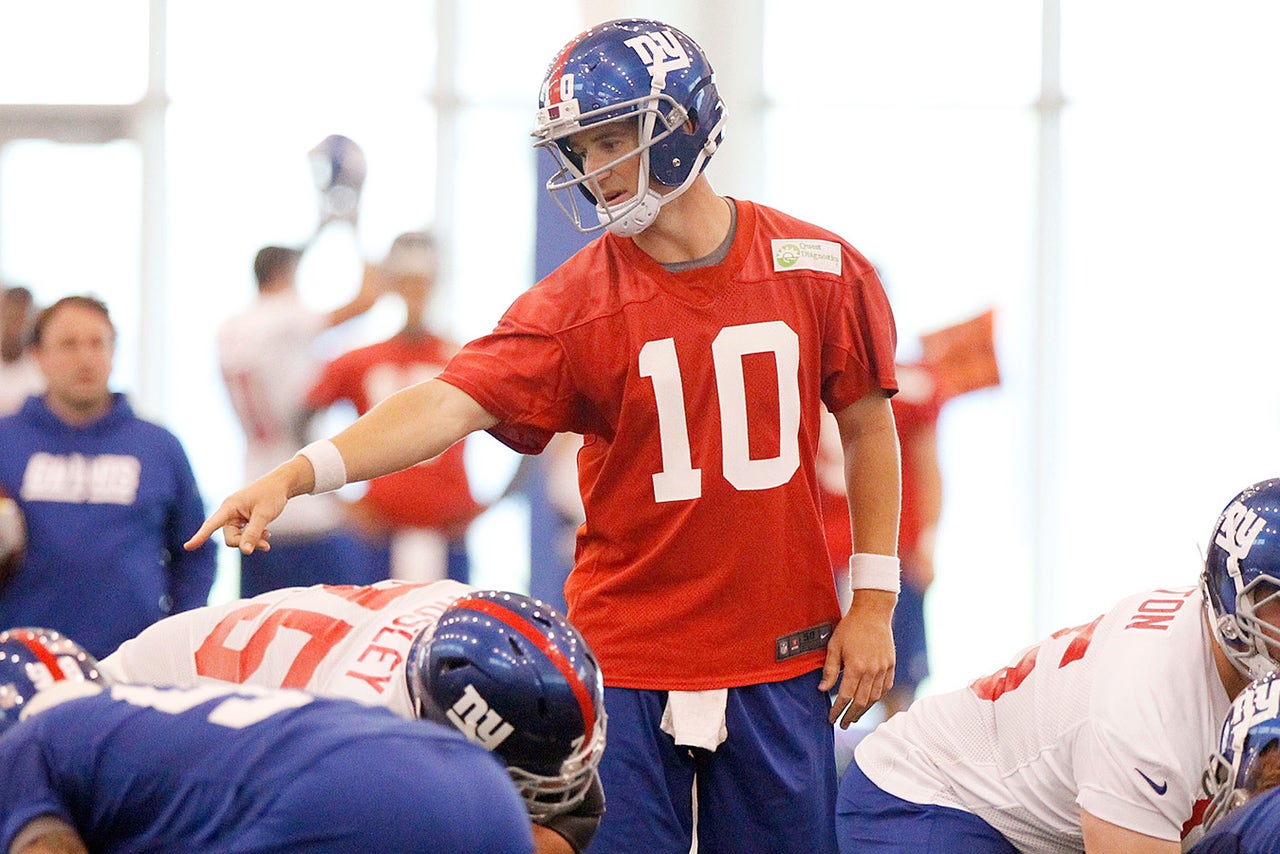 In 2014, Eli Manning threw just 14 interceptions. This was his lowest total since the 2009 season when he also threw for 14. The arrival of first year offensive coordinator Ben McAdoo brought Manning an offensive scheme that relied on quick reads and quick releases on shorter-breaking passes. This system was a stark contrast from the one Manning ran under Kevin Gilbride his entire career. In that offensive scheme, Manning was tasked to attempt several risky throws a game on long-developing option routes that relied on consistent continuity between Manning and his receiver. With another year in McAdoo's system, Manning believes he can cut his interception total nearly in half.
"I would like to get that in single digits," Manning said on a conference call Monday. "I think that is kind of a goal every year, that eight number. You would obviously like to have zero, but understanding football and funny things can happen, so one every two games (is the) mindset." 
Interceptions weren't the only metric that Manning improved in during his first year in McAdoo's offense. Manning finished with a career-high 63.1 completion percentage on a whopping 601 pass attempts. Manning sees room for improvement on those numbers.
"You aim for that 70 percent again," Manning said. "I think of that from a game-to-game standpoint. I want to be 70 percent for this game. It might not happen every single game, but if you can go for that by game, sometimes you might not get it, and for the season it might not be 70 percent, but each game shoot for that 70 percent." 
One reason Manning is so confident about improving on his 2014 numbers could be the potential return of Victor Cruz. He is also excited about what free agent acquisition Shane Vereen can bring to the offense.
"I'm excited to work with Shane and see how he can help out our offense," Manning said. "I think Rashad Jennings and Andre (Williams) did a great job last year and can do that. Shane, from what I have seen on film and from watching the Patriots, has a unique skill set that we will have to find ways to get him touches out of the backfield and move him around. I am excited to see how we will use him in different ways and how it will help us out." 
The offense featured heavy usage of the running back in the passing game during training camp, the preseason and the first several weeks before Rashad Jennings went down with an injury. Last offseason when the Giants hired McAdoo, he said that the offense will feature a variety of screens and that this aspect would become "the focal point" of his offense. 
Manning also discussed what it was like to be back with his teammates and where the offense can improve as a unit.
(h/t New York Giants)
---
---