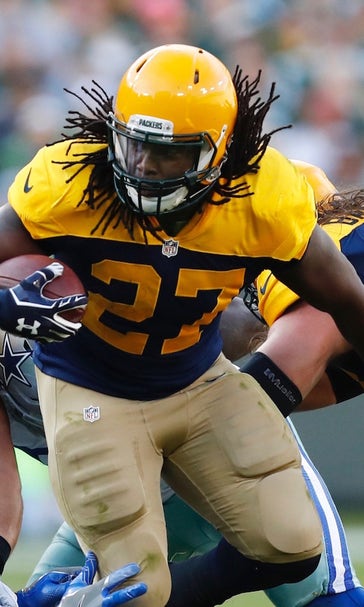 All signs point to Packers RB Eddie Lacy missing Thursday game vs. Bears
BY Dan Graf • November 15, 2016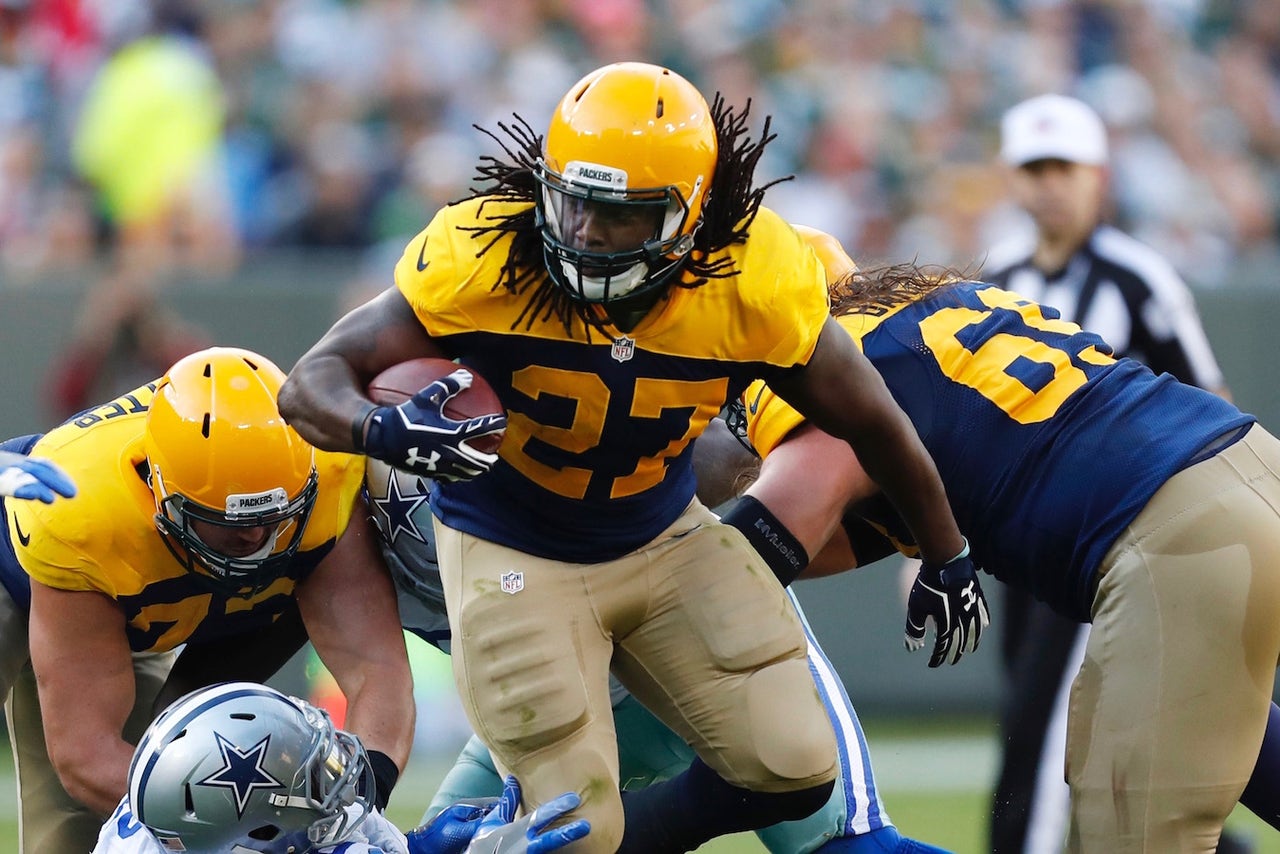 The Green Bay Packers went all in for Sunday's NFC showdown with the Dallas Cowboys when they used Eddie Lacy as their only running back despite his injured ankle. That decision not only didn't come close to producing a victory — it also seems likely to cost the team its leading rusher for its next game.
Lacy ran 17 times for 65 yards in Green Bay's 30-16 loss, but he was clearly gutting it out given that backup James Starks (knee) was out and the Packers were reduced to putting receiver Ty Montgomery in the backfield to fill the void.
The Packers' next game is Thursday against the Chicago Bears and Lacy didn't practice Tuesday. In fact, a source told ESPN that "I can't see (Lacy) playing" in that game. That's unfortunate for the 3-2 Packers and their struggling offense because the 26-year-old Lacy has been one of that unit's few consistent performers this season. He's 12th in the league at 72 rushing yards per game and is averaging 5.1 yards per carry.
Coach Mike McCarthy told reporters Tuesday that the only other running back on the roster, Don Jackson, remains on the practice squad — for now, at least. And earlier Tuesday, the Packers reportedly acquired Knile Davis from the Chiefs to help with the rushing load. So instead of the longstanding Lacy-Starks combo, Green Bay might just be left with a far-less-threatening Jackson-Davis duo Thursday night.
Coming off an embarrassing loss and with no running game to count on, if the Packers ever needed Aaron Rodgers to end his year-long slump it's now.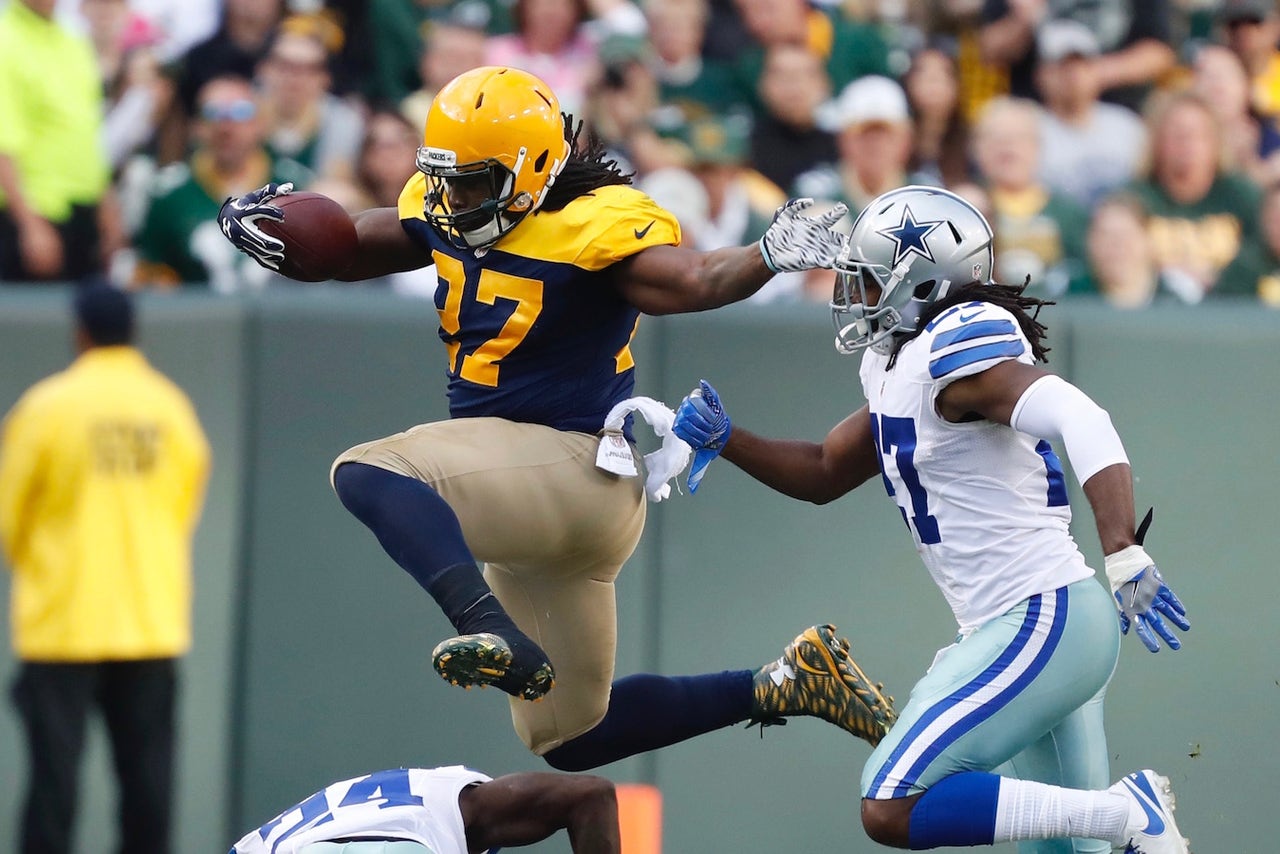 ---
---