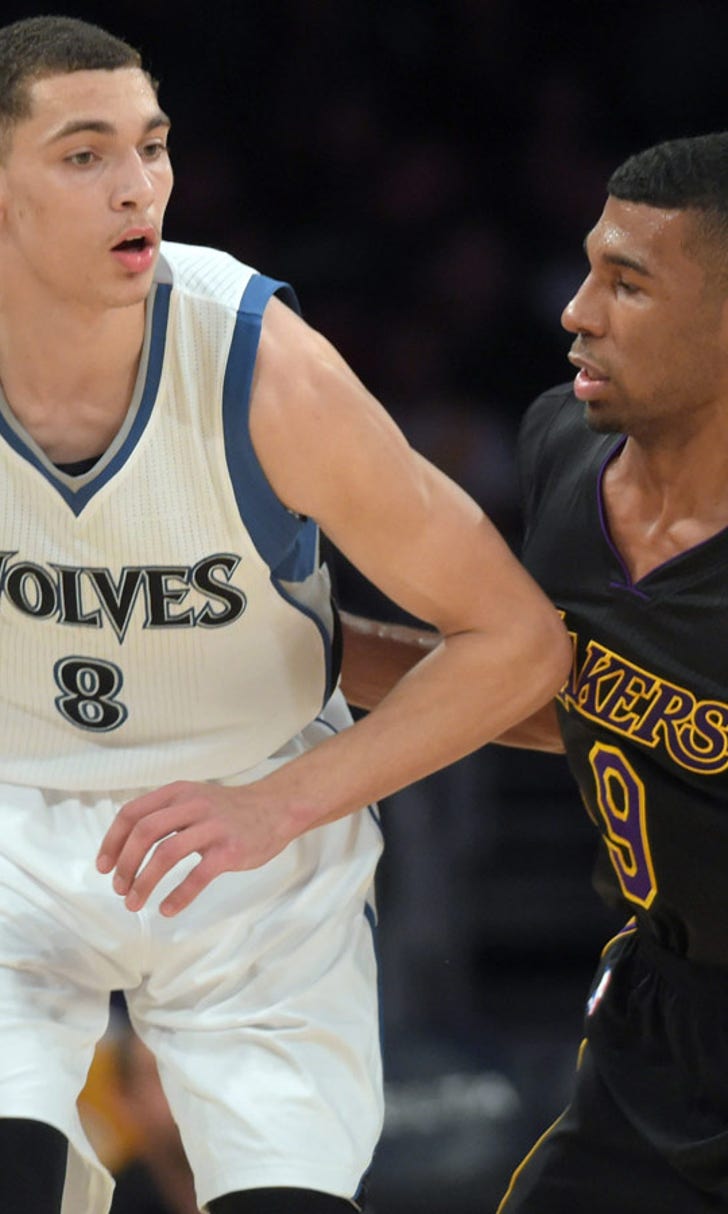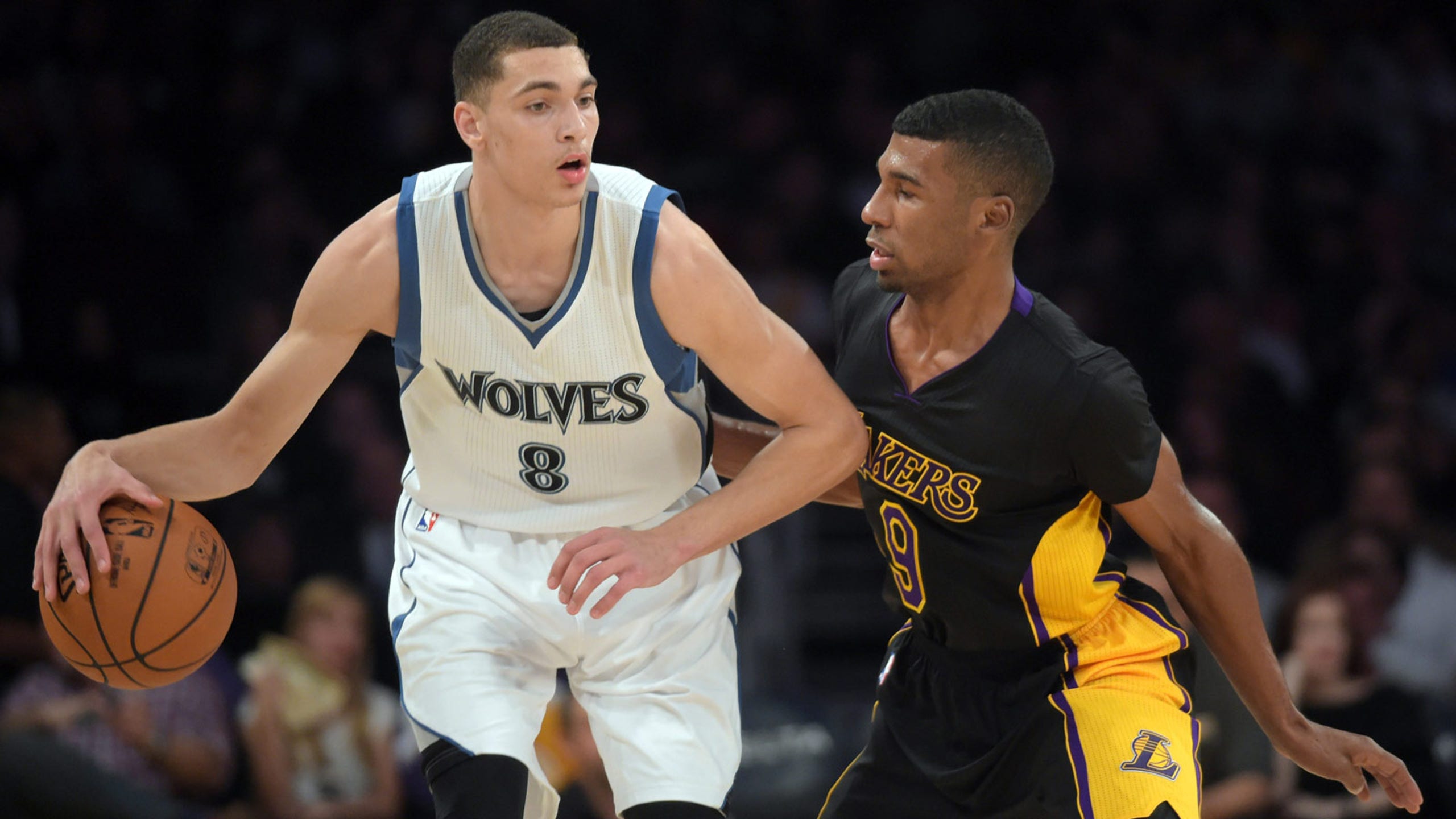 Zach LaVine might be getting better at playing point guard
BY foxsports • November 17, 2015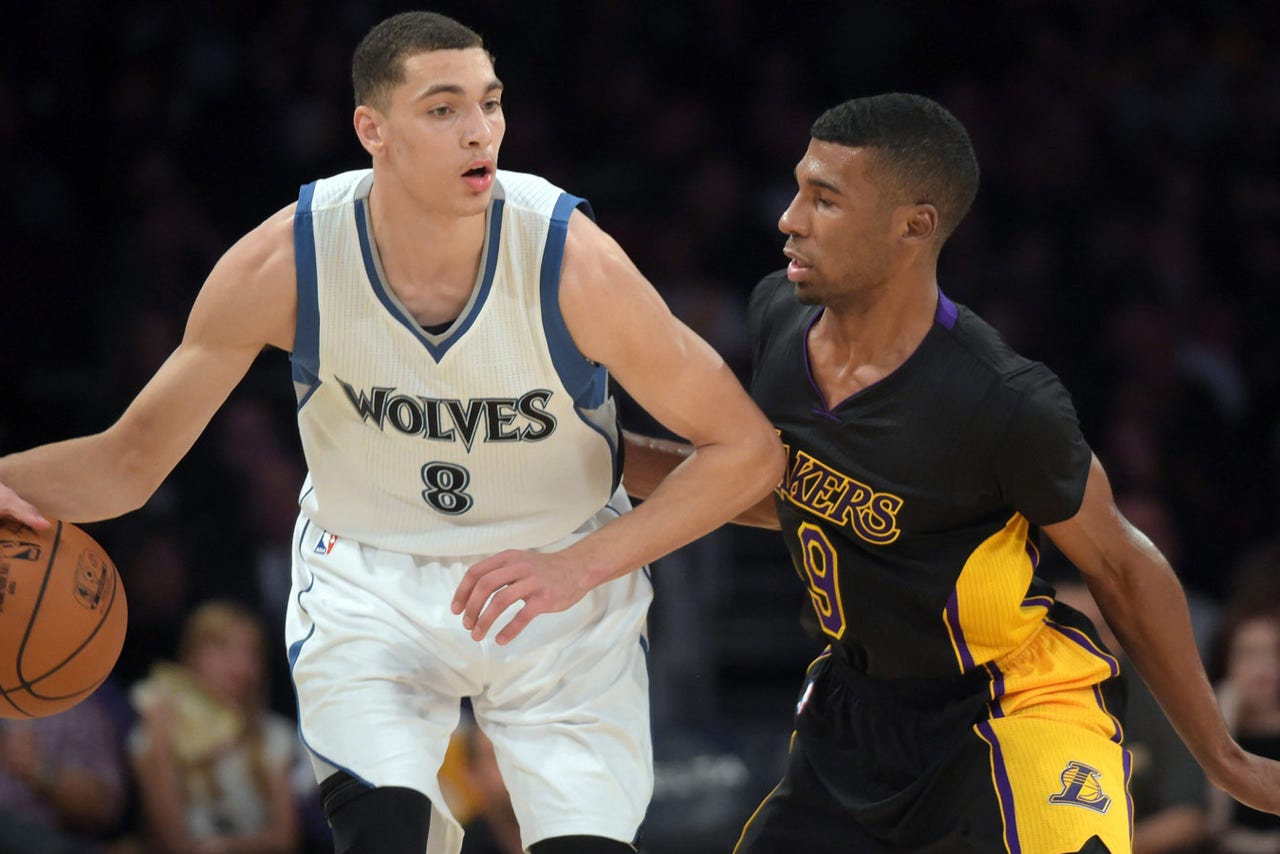 For some reason, the Timberwolves are still playing Zach LaVine at point guard consistently. 
It's not that LaVine is lacking in talent. No one will argue he lacks the physical ability, athleticism or shooting touch to take care of the ball and run an offense. The decision-making, though, hasn't been there in the absence of the Wolves' usual point guard Ricky Rubio, who's been sidelined with an injury.
Yet, Sam Mitchell is sticking with LaVine, who has a scorer's mentality, seeming like he's always looking for his own shot. Maybe, though, LaVine is starting to improve. Kent Youngblood of the Star Tribune says that's the case:
LaVine is a relatively efficient scorer and has good numbers across the board, whether advanced or mainstream. The debate whether or not he's a point guard will certainly continue, though. He has a usage rate approaching 29 percent so far this season, the second-highest one on the Timberwolves behind Andrew Wiggins. To put that in perspective, LaVine's usage percentage is less than one percentage point lower than Kevin Durant, meaning Wolves' possessions are ending with the ball in his hands essentially as often as Thunder possessions are ending in Durant's.
That shouldn't be the case. But maybe, as Youngblood points out, it's on the course of changing.
The past four games, thrust into the starting lineup by Ricky Rubio's hamstring strain, LaVine has shown both the wonderful and the woeful sides of his game.

He has scored 51 points the past two games. Over the past four he has averaged 21.0 points, shot 46.3 percent, with 4.0 rebounds and 4.0 assists. There have been stretches when he scored in bunches and, for those minutes, dominated play.

But there also have been times when he struggled. He had eight turnovers in a loss to the Charlotte Hornets on Nov. 10. He has struggled on defense, especially with the pick-and-roll. Clearly, the Wolves offense doesn't run as well with LaVine in charge as it does when Rubio is healthy.

But he's learning.

"With Ricky being out, we've asked a lot of Zach," Mitchell said. "I think every game he has started so far he's getting a little bit better. More comfortable. We ask a lot of him at both ends of the floor. To his credit he's trying to do it and working hard. All we can do is continue to ask him to play hard, to play with confidence."
---
---