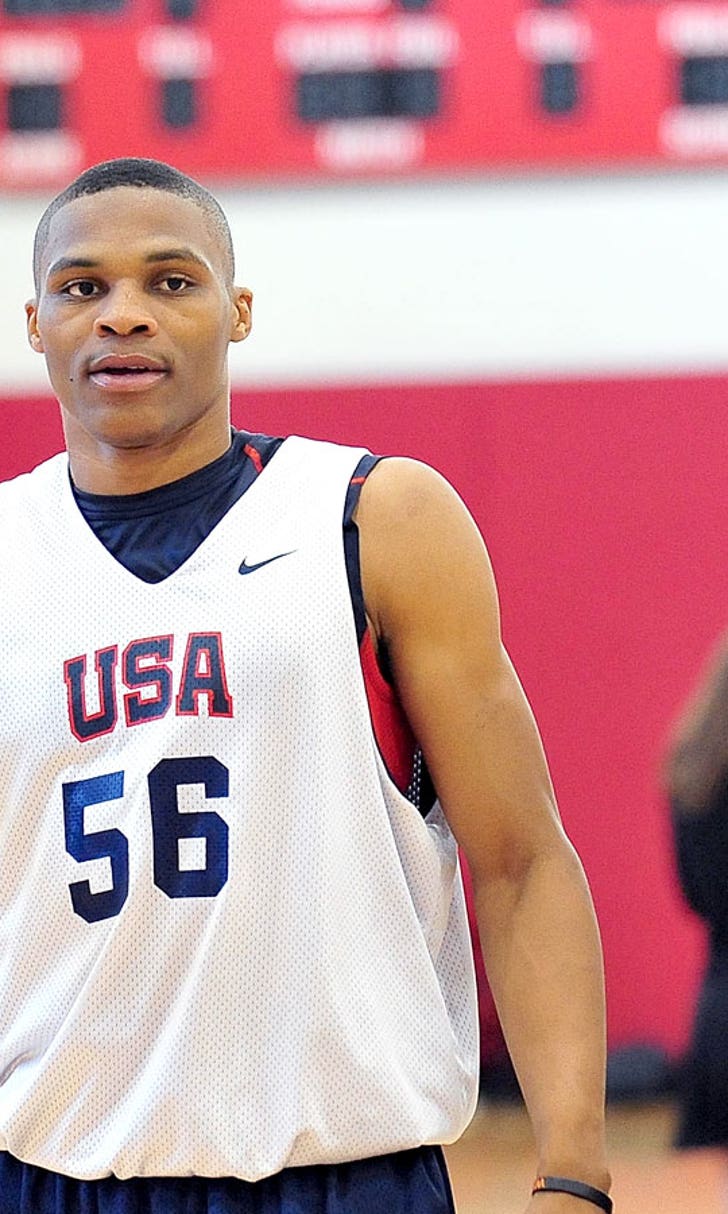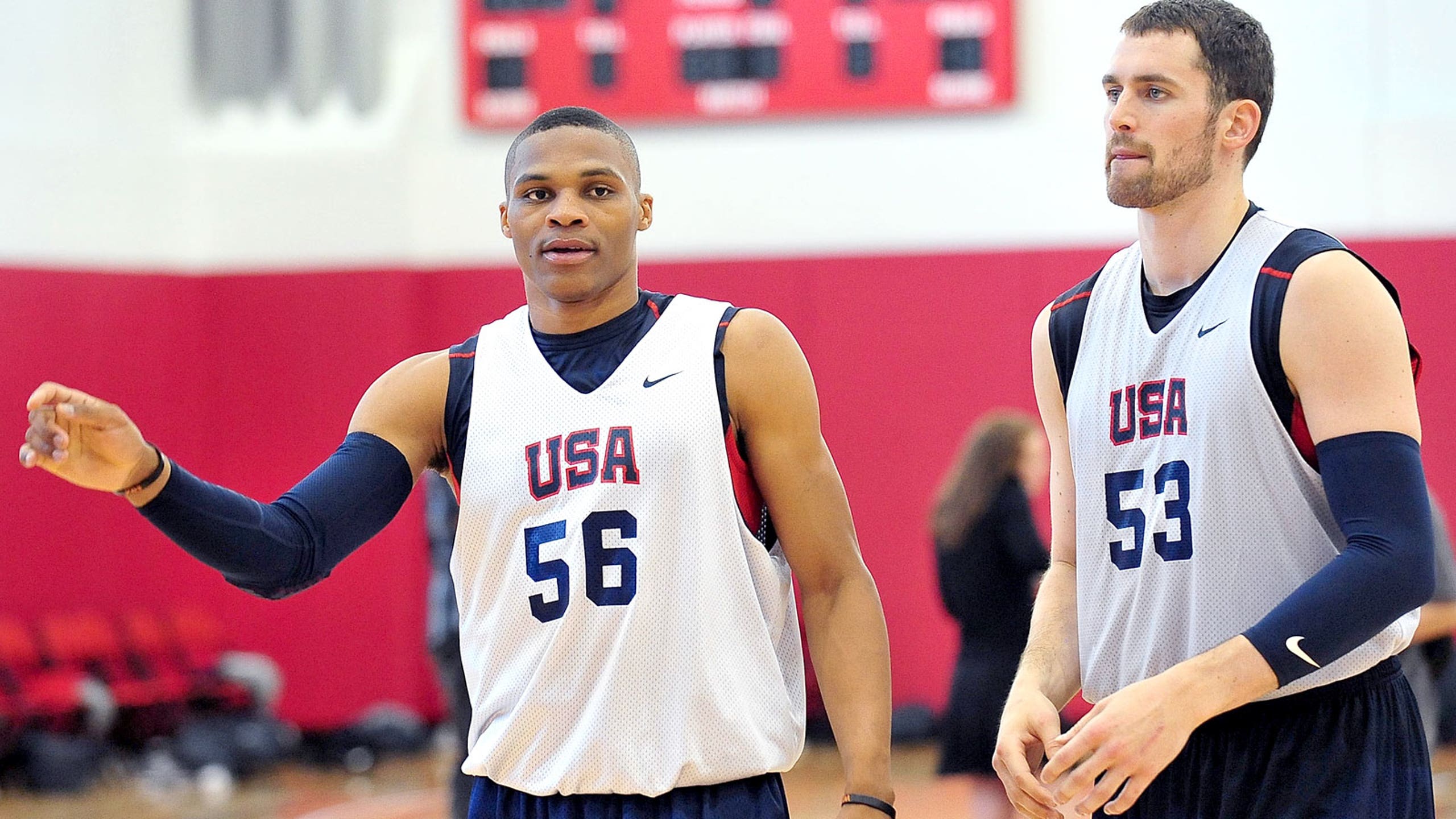 Russell Westbrook trash talks Monty Williams in Team USA scrimmage
BY foxsports • August 14, 2015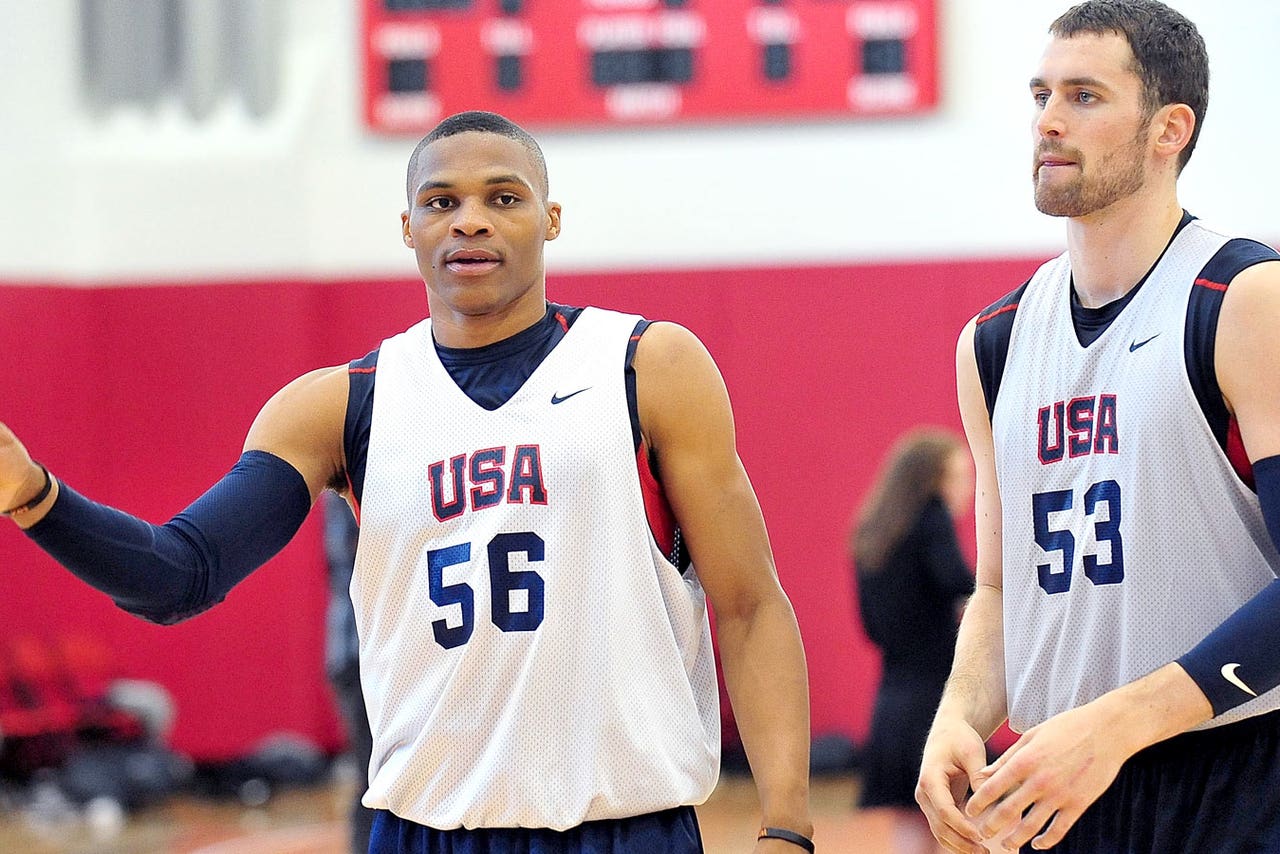 To say Oklahoma City Thunder star Russell Westbrook is expressive on the hardwood would be an understatement.
We each have a Westbrook story that pops into mind -- there are at least a dozen to choose from -- when we think of his on-court brashness, and we can now add another one to the growing list.
At Team USA minimcap in Las Vevgas on Wednesday, Westbrook was participating in a scrimmage with new Thunder assistant coach Monty Williams when the following interaction occurred:
"It's a non-contact camp," Williams said after he tried bodying up Westbrook, who shoved him with an elbow to the gut. "A non-contact camp."
"I don't wanna hear that shit," Westbrook snapped back.
"You know last week I wasn't playing you like this," Williams said.
Well, that's one way to make an impression on your future assistant coach.
We expect nothing less from Westbrook. Russ is gonna Russ.
Check out the video at the link below.
(h/t Complex)
---
---