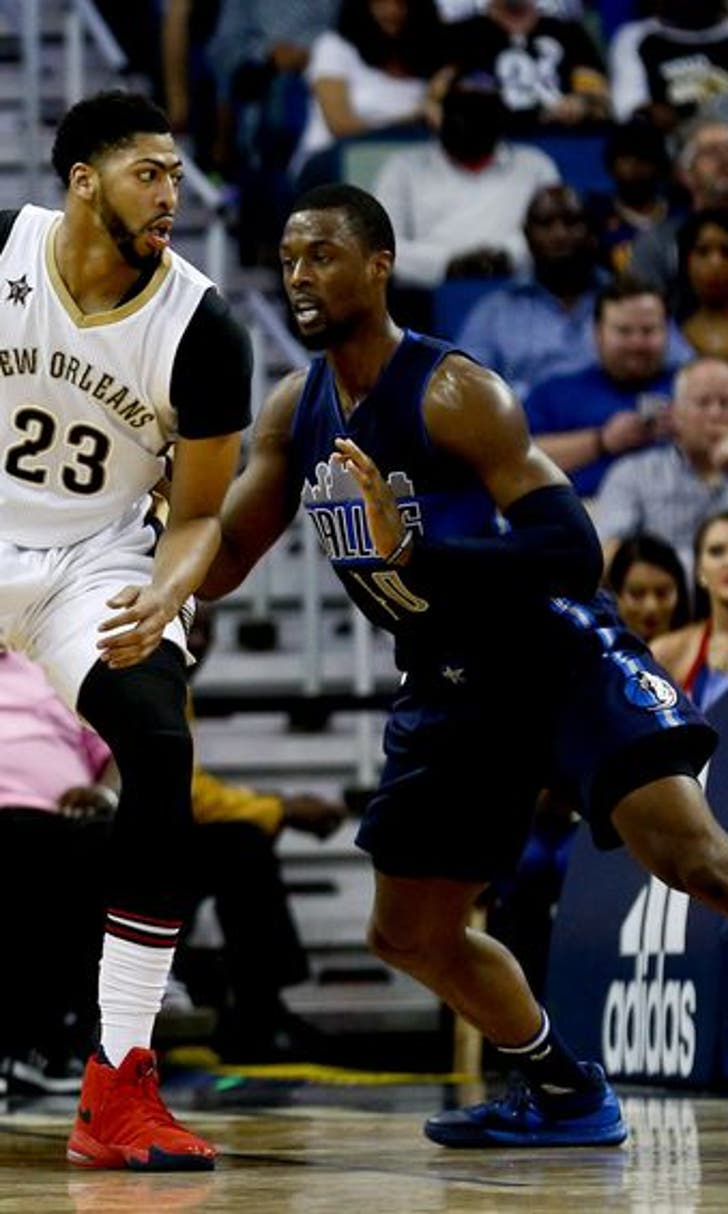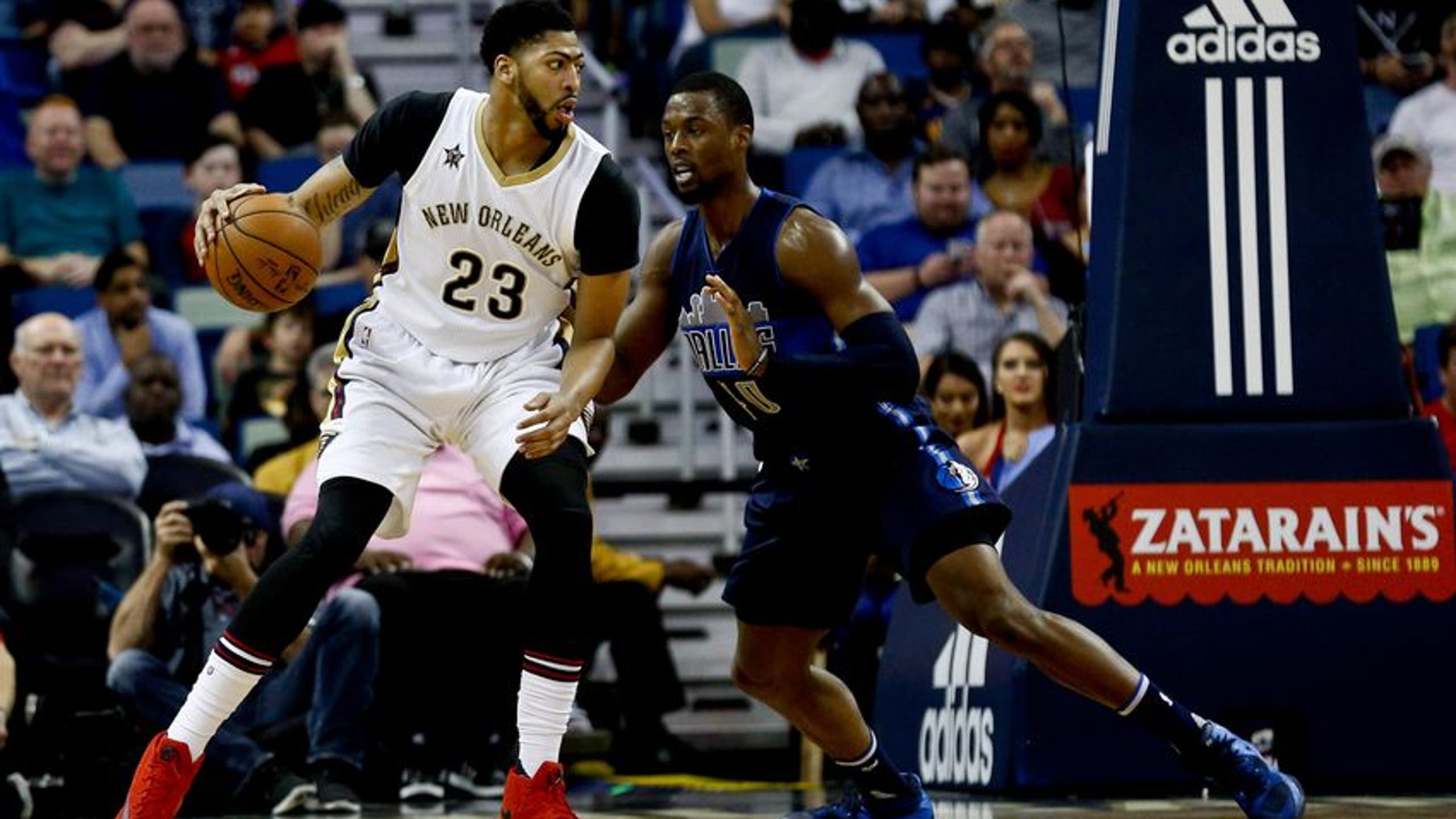 Player Grades: New Orleans Pelicans Get Major Payback on the Dallas Mavericks
BY Fansided and Tyler Pearson/FanSided via Pelican Debrief • December 27, 2016
The New Orleans Pelicans got major payback against the slow-footed Dallas Mavericks with a victory at the Smoothie King Center.
The New Orleans Pelicans lost a very disappointing game against the Dallas Mavericks in late November.
Payback feels pretty darn good, especially against a division foe.
Tonight's win over the Mavericks was another great gift for this holiday season, as the team continues to embark on their five game home-stand. This game was another clear example of New Orleans' potential with Anthony Davis playing the five. Still, it also showed the team's shortcomings in sustaining leads for the duration of the game.
Alvin Gentry and his staff put together a solid game plan by sitting both Omer Asik and Alexis Ajinca, to better match-up with the Mavs' small-ball units. The matchups were significant, due to the Pelicans' small ball bigs that were athletic enough to defend their frontcourt players (Harrison Barnes, Dirk Nowitzki, etc.)
There was always at least three players on the floor that can either create their own shot and/or hit the open shot. New Orleans did not have a liability that negated good offensive possessions. Surely, the Pels had their lapses on several possessions in both the 2nd and 3rd quarters. However the players on the floor made shots and grabbed rebounds when they counted most.
As stated above, when Anthony Davis mans the center position, there is no one in the league that can cover him. He put together another stellar performance, with 28 points and 16 rebounds. He's the first player to record four straight 25+ points and 15+rebounds since Shawn Marion in 2006. Stellar stretch of basketball for AD.
The rest of the roster played their role significantly well. Dante Cunningham, Solomon Hill, Buddy Hield, E'Twaun Moore and Langston Galloway all made crucial plays down the stretch to net us another W.
The non-AD player of the game ended up being Langston Galloway. Galloway was huge coming off the bench, making all five of his five three-point attempts, which helped propel the Pelicans to victory.
New OrleansPelicans111
DallasMavericks104
Jrue Holiday
PG,
BJrue didn't have a great game scoring with just seven points on 2/11 shooting. However, he was efficient in distributing the basketball to the open guy. He finished the game with 11 assists.
Buddy Hield
SG,
ABuddy has been growing confidence with his shot over the past several games. Tonight was another showcase of why Dell and Gentry drafted him #6 overall. Buddy finished the evening with 14 points on eight FGA (2/4 on three-pointers). Keep shooting Buddy!
Solomon Hill
SF,
BSolo did a wonderful job defensively getting into the body of Harrison Barnes all game. It's easy to love what he brings to the team in defensive communication, toughness and grit. His shot is getting a bit better too.
Dante Cunningham
SF/PF,
BWhat is there to say about Dante? His energy and hustle to compete every possession is easy to love. It's good to see him back on the court. He made a crucial shot out of a timeout to push the Pels' lead up a bit, especially after Deron Williams stormed the Mavs back, which cut the Pelicans lead to as few as two.
Anthony Davis
PF/C,
AM-V-P! A.D. seems to be breaking records almost every month. His performances look to be setting a standard every game. The guy does it all.
Langston Galloway
PG/SG,
AHard to believe the Pelicans got this man in the offseason at a such a low deal! He has truly been the player New Orleans has been missing, as the spark plug that brings instant offense off the bench. Seeing him running off curls and PnR's is a beauty.
E'Twaun Moore
SG/PG,
AE'twaun was solid tonight on offense (16 points on 7-10 shooting) and defense (two steals). An unheralded trait that is overlooked is how he plays the ball primarily in the post. Everyone knows he's a solid perimeter defender, but he can defend guards that choose to post him up too. He snagged a couple balls just using straight-up defense in those situations. He's a great fit in New Orleans.
Terrence Jones
PF/C,
CTJ was efficient in his limited minutes, but his attempted three-pointers are ugly. He can hit a few, yet he should use his lower body strength to bang in the post. He also could work on his handle some more too.
Tyreke Evans
PG/SG/SF,
INCTyreke is still rusty. He looked a bit out of sync tonight. He airballed a couple of shots and stagnated the offense.
Tim Frazier
PG,
The New Orleans Pelicans will continue their push up the Western Conference Wednesday night against the Los Angeles Clippers. Tip is scheduled for 7:00 PM CST.
More from Pelican Debrief
This article originally appeared on
---
---