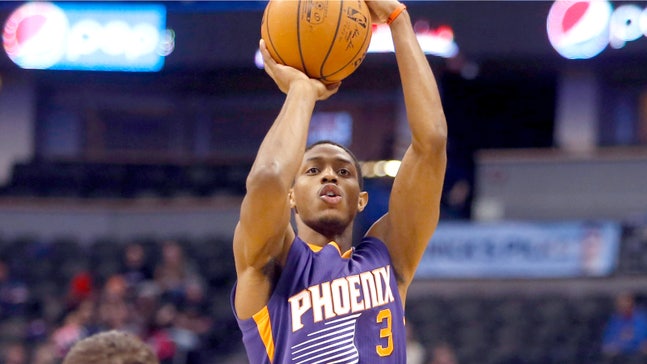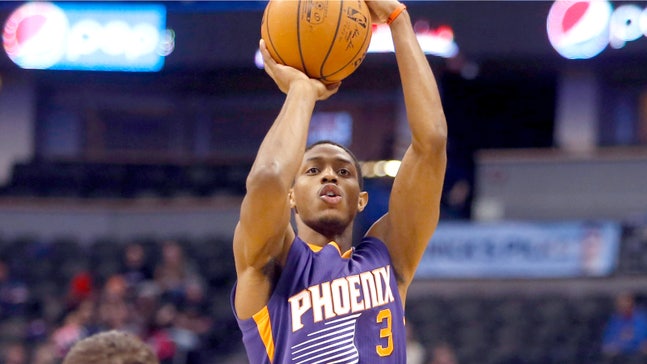 Nuggets fall to Suns, take 8th straight home loss as injuries pile up
Published
Feb. 26, 2015 12:40 a.m. ET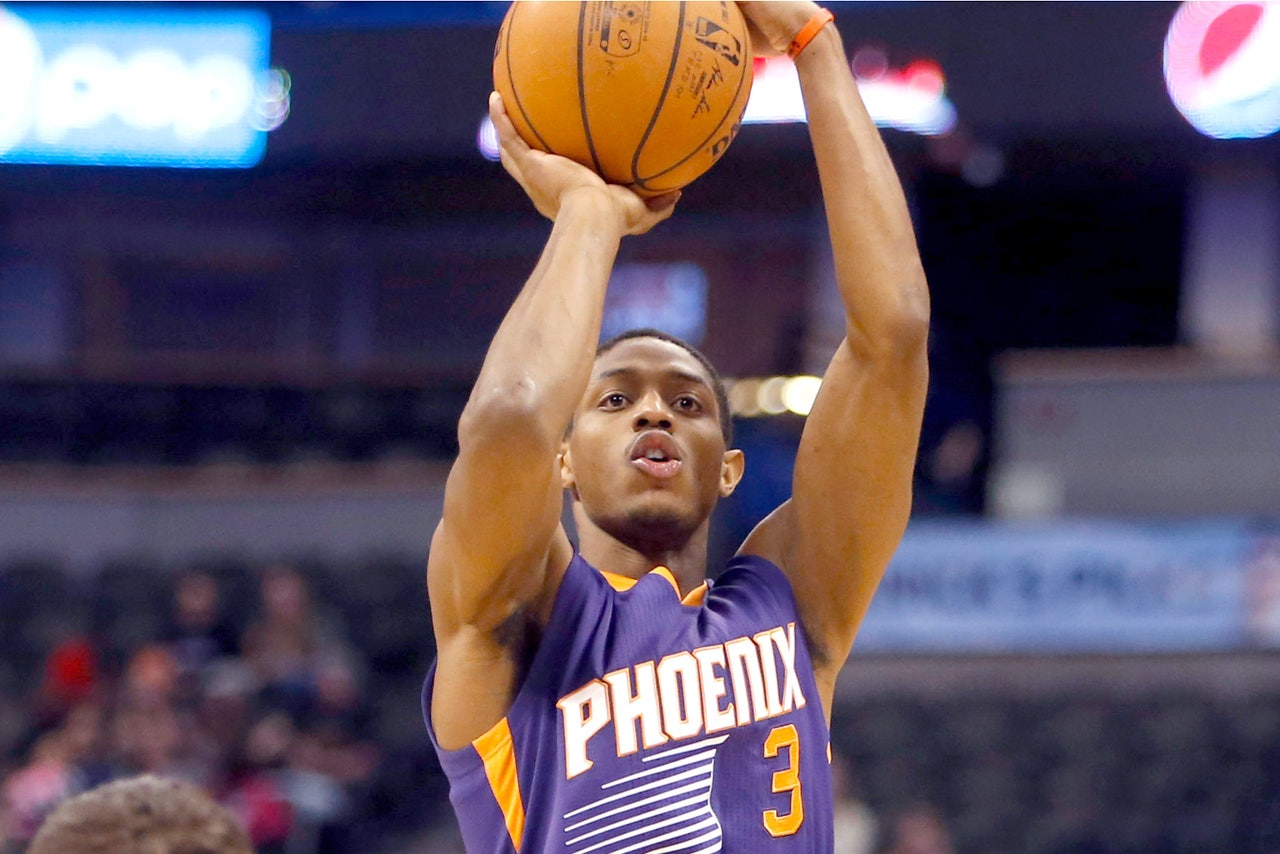 Brandon Knight is showing off his shooting touch to his new teammates. His playmaking at crunch time, too.
Knight hit two key late 3-pointers and had 19 points to help the Phoenix Suns snap a five-game losing streak with a 110-96 victory over the injury-depleted Denver Nuggets on Wednesday night.
Acquired last week from Milwaukee in a three-team trade, Knight is averaging 17.3 points in three games with the Suns.
"He definitely fits in perfect," fellow guard Eric Bledsoe said.
Actually, Knight's still getting accustomed to his new surroundings -- when to shoot, when to pass, that sort of thing.
"It's all new and all coming so quickly," Knight said. "It will take time. But it's really just about making basketball plays."
Bledsoe added 18 points for the Suns, 2-8 in their last 10 games. They had six players score in double figures as they ended a seven-game road skid. It's their first win away from home since Jan. 7 at Minnesota.
A big confidence boost heading into their home game against Oklahoma City on Thursday night. It's a team the Suns are chasing for a playoff spot in the Western Conference.
"Everybody knows it's a big game for us," Bledsoe said.
Phoenix certainly came up big on the boards, grabbing 65 rebounds, most in the NBA this season. It was something the Suns stressed in a morning walkthrough and then executed.
"Guys were more attentive tonight, more focused on that," Knight said.
Will Barton had 22 points and Danilo Gallinari chipped in 20 as the Nuggets lost their eighth straight game at Pepsi Center. It's the third-longest home losing streak in team history. They lost 10 in a row beginning in April 1997 and spilling over into the following season. They also dropped 11 straight Dec. 16, 1997, to Jan. 29, 1998.
"We've got to start winning, either at home or away," said Gallinari, whose team played in front of a sparse crowd with a snow storm hitting the area. "We cannot keep losing like this."
Already without banged-up forwards Kenneth Faried (bruised left thumb) and Wilson Chandler (sore left groin), the Nuggets lost starter Darrell Arthur to a strained right knee in the first quarter. The injuries kept coming as center Jusuf Nurkic rolled his right ankle in the fourth quarter. He was helped off the court and into the locker room by Faried.
"He hasn't ever really been hurt before so for that to happen would be pretty scary for him," Nuggets coach Brian Shaw said about Nurkic.
Up 71-69 late in the third quarter, the Suns went on a 12-0 run to open up a cushion. They held Denver scoreless for nearly 4 minutes.
Then the Suns weathered a run by the Nuggets midway through the fourth quarter, when Gallinari and Ty Lawson hit back-to-back 3-pointers, followed by two free throws from rookie Joffrey Lauvergne to make it 91-85. But Knight later hit two straight 3-pointers to end the threat.
Before the game, Suns coach Jeff Hornacek preached more tenaciousness on defense, something that had slipped during the losing streak. They held the Nuggets to 38.3 percent shooting, forced 15 turnovers and had a 65-40 rebounding edge.
"They wanted it more than we did and they went after it and they got it," Shaw said. "Until we change that, the result is not going to change."
Lauvergne hit his first career 3-pointer and finished with 11 points. He also was called for offensive and defensive goaltending in the first half. The 23-year-old Frenchman signed last week after playing most recently in the Russian Super League.
TIP-INS
Suns: Marcus Morris hit a half-court shot to end the first quarter. He picked up a technical in the second. ... Phoenix began the 14th of 18 back-to-back games this season. The team is 4-9 on the second night. ... Alex Len had 10 rebounds.
Nuggets: The news that Faried couldn't play surprised Nuggets coach Brian Shaw because the energetic forward practiced the day before. "It was his call and he said he wasn't going to be able to play," Shaw explained. "You can't question that. He knows himself better than anybody else does." ... Chandler missed his second straight game, but said he hopes to be in the lineup Friday.   
---
---