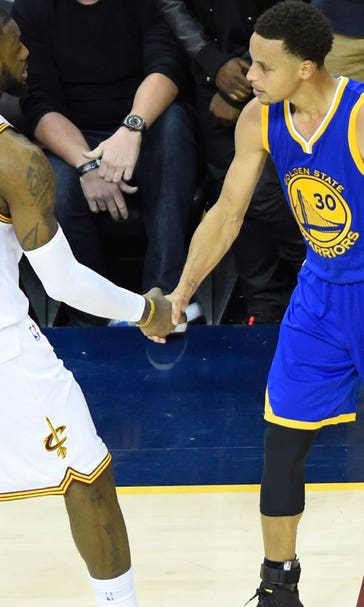 LeBron on Warriors' 72 wins: 'I got to witness some history'
BY foxsports • April 11, 2016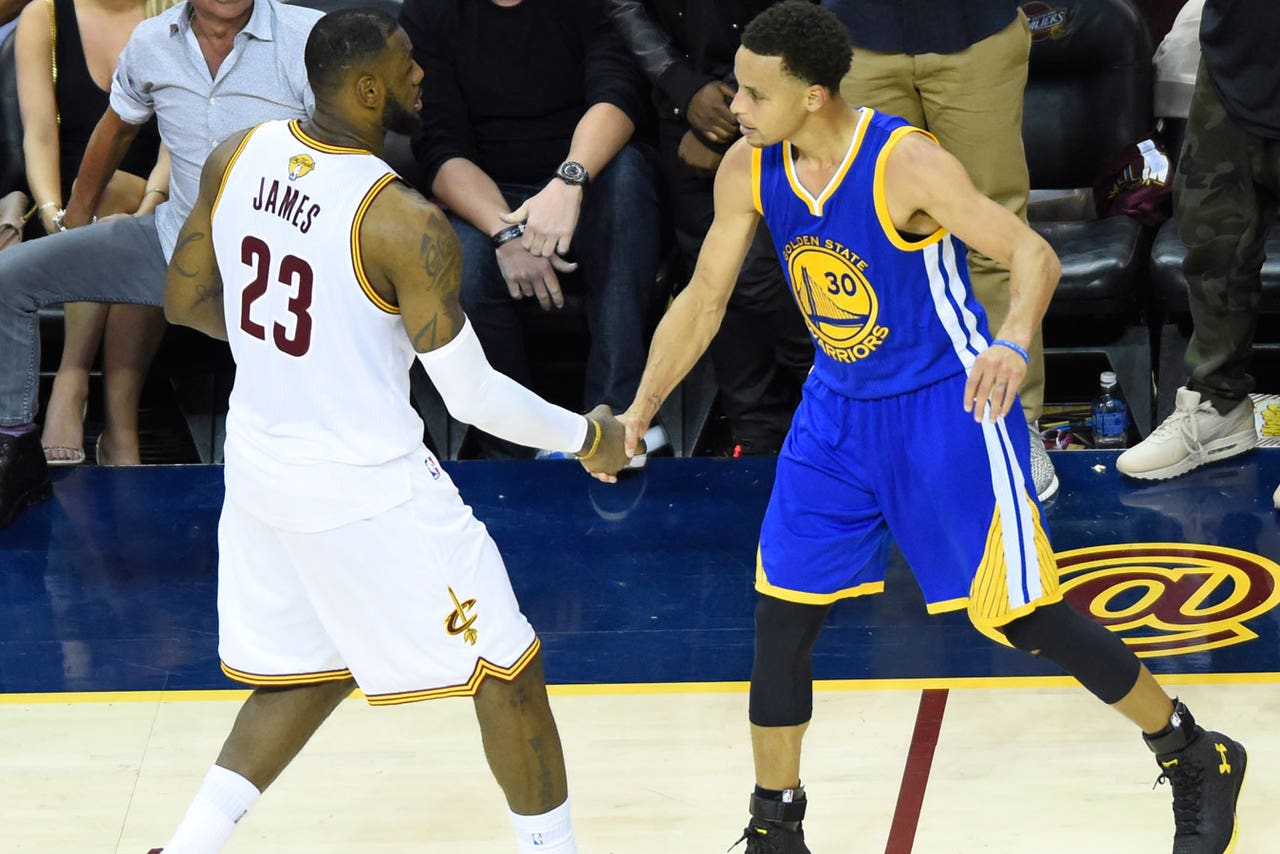 INDEPENDENCE, Ohio (AP) Like just about every fan, LeBron James is impressed by Golden State's golden run to 72 wins.
The Cavaliers' star said Monday he appreciates what the Warriors have done in matching the NBA record for regular-season wins set by Michael Jordan and the 1995-96 Chicago Bulls. Golden State (72-9) can break the mark with a win Wednesday against Memphis.
''I can say that I actually got to witness some history,'' James said following shootaround as the Cavs prepared to play the Atlanta Hawks.
James was 11 and idolizing Jordan when he and the Bulls set a record some thought untouchable.
''I remember the `95-96 team, but I wasn't watching every game, wasn't fortunate enough to watch every game,'' said James, who lost twice to the Warriors this season. ''So, I knew about it. I kind of watched the Bulls from afar but to actually be in the league now while they're setting this record, have the opportunity to set this record, it would be something I can talk about later in life.''
The Warriors tied Chicago's hallowed record Sunday night with a 92-86 at San Antonio, which rested All-Star center Tim Duncan. The historic win also ended Golden State's 33-game losing skid in San Antonio, a skid stretching back to 1997.
It would be understandable if James harbored some resentment toward the Warriors. After all, Golden State denied James a third league title by beating the Cavs in last year's Finals.
James, though, expressed admiration of the accomplishment.
While there has been some debate as whether Golden State has been too focused on the wins record, James feels they've handled the pursuit properly.
''I feel like they've . just played their game. You can't fault anyone for winning and then say, `Oh, they were tired because they lost late.' You don't get that opportunity if you don't win,'' he said. ''You don't even get the opportunity to play for a championship if you don't win. ... I don't think they're worried about being tired at this point.''
The Cavs, meanwhile, have their own focus this week. A win over the Hawks would clinch the No. 1 seed in the Eastern Conference and give them home-court advantage in the playoffs. Cleveland has a two-game lead over Toronto.
James diminished the importance of Cleveland securing the top seed.
''All our importance is on continuing to play well,'' he said. ''The No. 1 seed, the No. 2 seed, whatever the seeds, it hasn't been a focus of ours, it's just about us continuing to work our process, work our habits, and live with the results.''
---
---