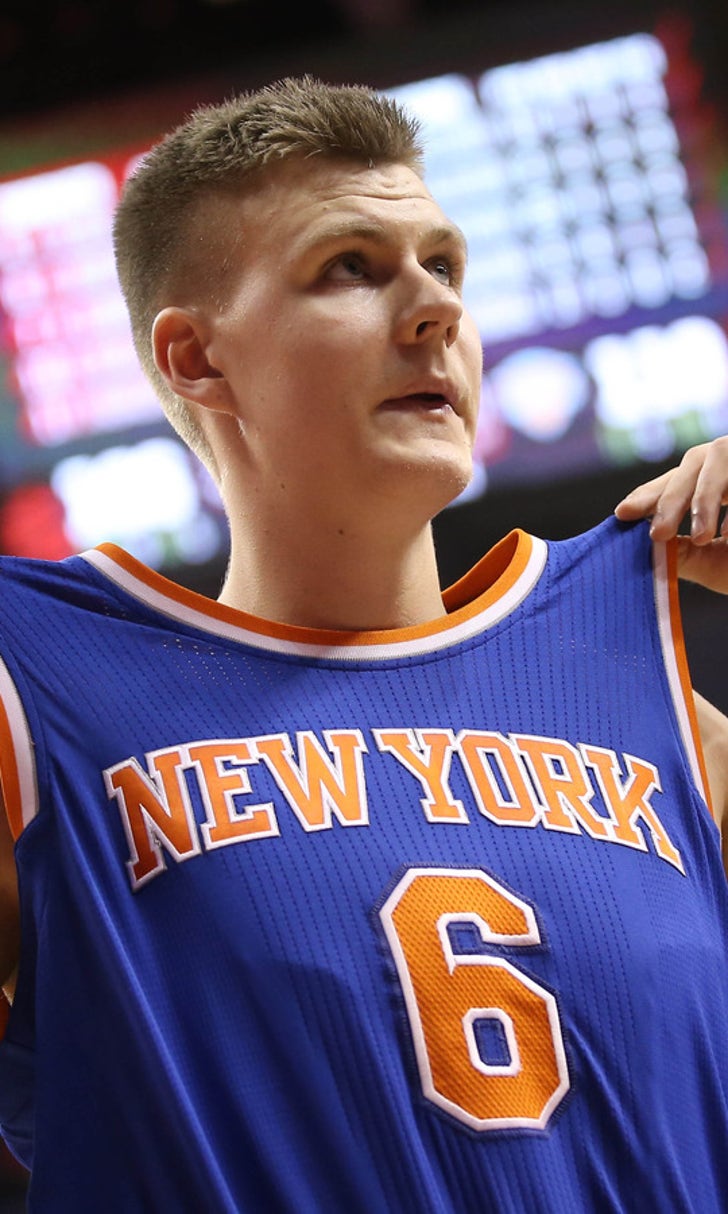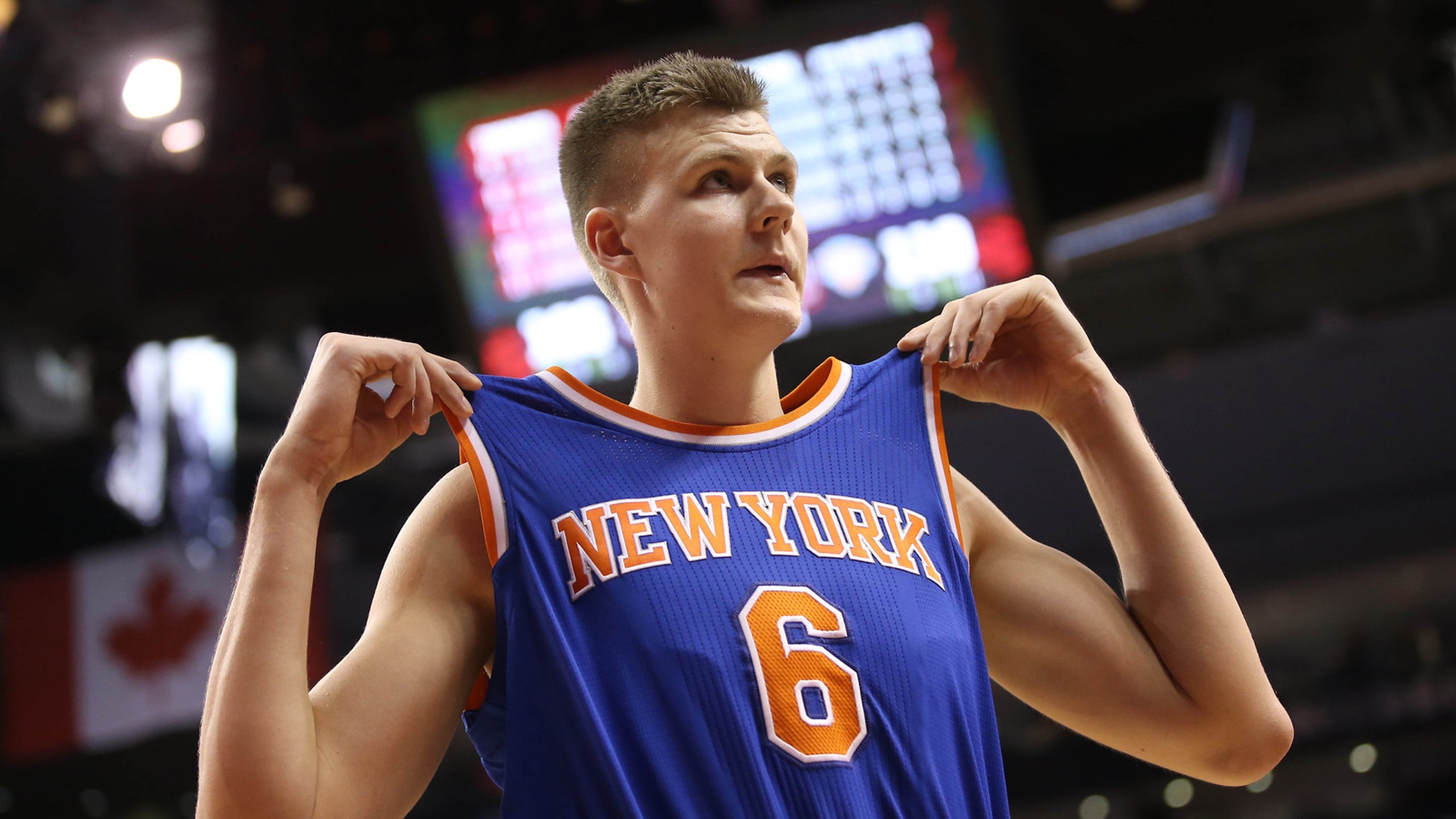 Go ahead, Knicks fans, and fall in love with Kristaps Porzingis
BY foxsports • November 18, 2015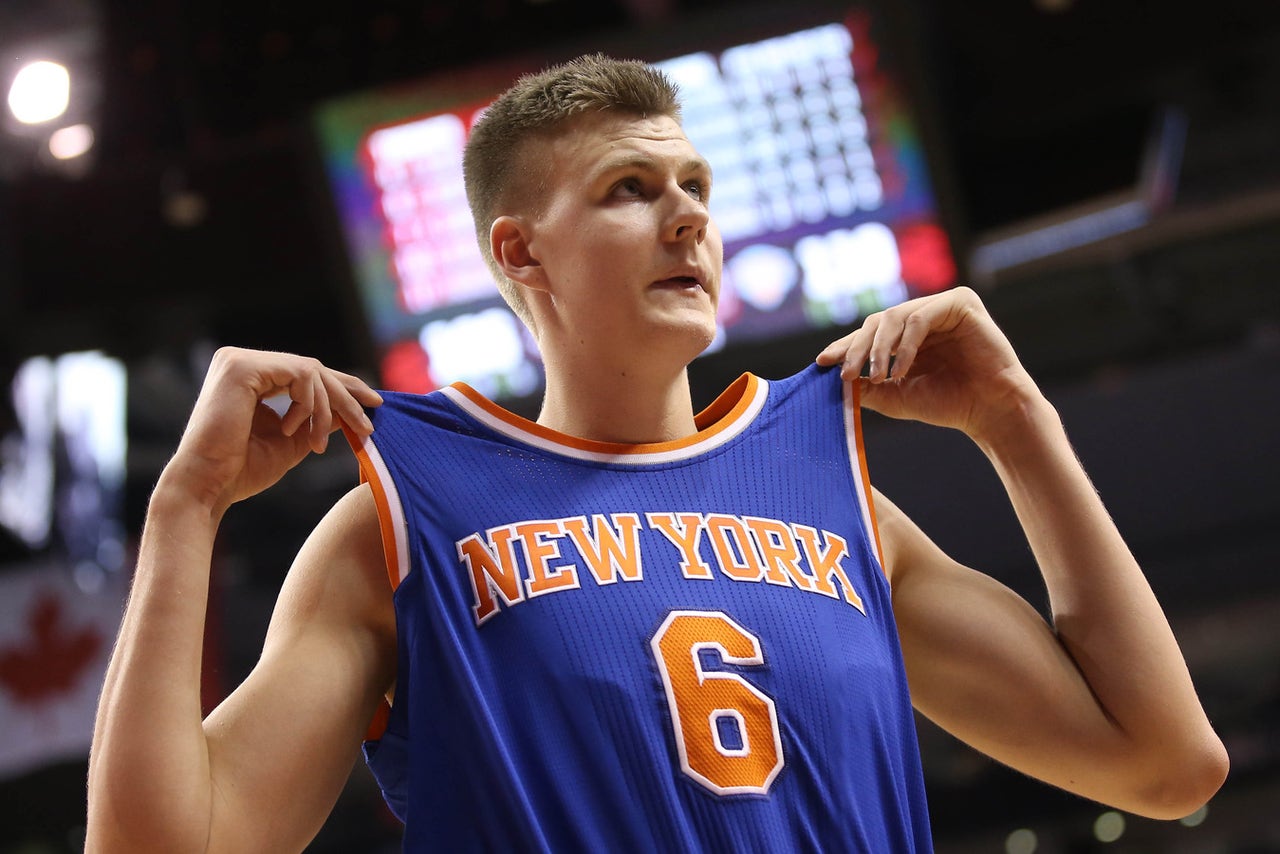 Knicks fans may have a more self-loathing relationship with themselves than any other group of NBA supporters.
They freak out over Jeremy Lin, and the kid ends up leaving, only to become a serviceable backup point guard. They jump all over Carmelo Anthony when he first comes to New York, only to watch the team deteriorate around him. They gush over Amar'e Stoudemire, whose knees disintegrate to nothingness over the course of his $100 million contract. And that's just in the last five years.
Knicks fans have been depressed for at least a decade-and-a-half, essentially dating all the way back to the time Jeff Van Gundy left New York.
So, how is all of this relevant? Why are we talking about Knicks depression when the 6-6 team is already more than a third of the way to last season's win total? Because Knicks depression might be curbing thanks to Kristaps Porzingis.
Over at Posting and Toasting, Joe Flynn wrote about the love affair Knicks fans are starting to have with their prized rookie:
Porzingis went for a career-high 29 points and 11 rebounds against the Hornets on Tuesday, improving his seasonal averages to 12.8 points and 8.6 rebounds per game. Not bad for a 20 year old. And it appears the Zinger is only getting better.
There's nothing normal about Kristaps Porzingis. He's a 20-year-old basketball mutant, descended from the Latvian version of Mt. Olympus, who swishes threes and dunks over three opponents like it was the most natural thing in the world. The only shocking part of his 29-point, 11-rebound outburst was how inevitable it felt -- all the kid had to do was stay out of foul trouble and get a few early shots to fall and he was going to have a game like this. His skill level is that high, even by NBA standards. His composure, intelligence and hunger is that evident, even at such a young age.

This is what is supposed to happen when your team is awarded a high pick in a loaded draft. Porzingis is at this moment the second-best player in the 2015 rookie class, which isn't terribly odd for a No. 4 overall pick. The Knicks have their most promising rookie since Patrick Ewing, and they got him via their highest draft pick since the one they used to select ... Patrick Ewing. For all Porzingis's otherworldly talent, there's something very logical to what he has accomplished so far.

And yet these are the Knicks, so this doesn't feel logical at all. In the twisted world of MSG, a phenomenon like Linsanity makes more sense -- New York is forced into playing a D-Leaguer due to their old, injured, capped out roster; heretofore unknown D-Leaguer sets the world on fire for a few glorious weeks; everybody loses their minds; player leaves town almost immediately thereafter, with hurt feelings all around. Absurdity and heartbreak is all we know.
---
---